Five takeaways from Tuesday's session at SEC Media Days
HOOVER, Ala. – The first two days of SEC Media Days are in the books with players and coaches from Georgia, Florida, Mississippi State and Vanderbilt getting their shot with the media on Tuesday. Here are our five biggest takeaways.
MORE SEC MEDIA DAYS: Day one takeaways | Standout freshmen
1. Florida and LSU are a rivalry – or something like that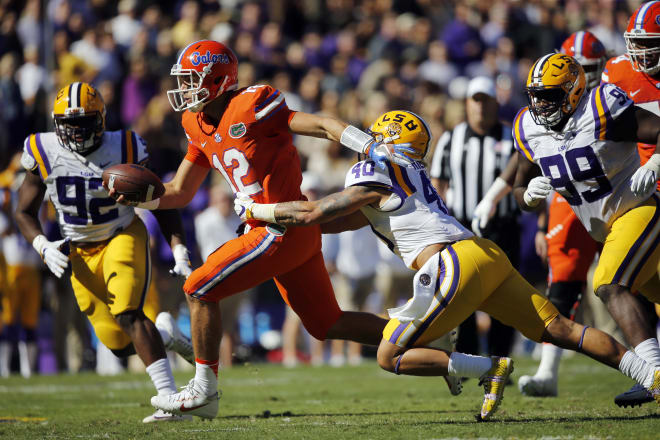 Tuesday's session was dominated by talk of the Florida-LSU rivalry, as reporters peppered head coach Jim McElwain with questions about the Tigers and the Gators' decision to slate this year's match up with LSU as its homecoming game. After getting asked a question on the topic in the main media room, McElwain couldn't help but be less than enthused as he sarcastically spoke on the topic.
"Well, you're going to have homecoming, right?" McElwain said. "So I'm good with whatever game it is. I just know this. We've -- I've heard about this, obviously, all day long. The first I heard about it was yesterday. And I'm loving the fact that you think it's news."
More fuel was added to the fire on the topic when Florida offensive lineman Martez Ivey said the Gators felt disrespected by the Tigers last year and that the rivalry between the two programs had reached the same level as Florida's rivalry with Florida State. Every year at these types of events a topic pops up that seems to capture the attention of the gathered media, and today it was the rivalry between the two schools.
On the heels of last year's game that was at first canceled and then moved from Florida to LSU because of Hurricane Matthew, it's clear there is some bad blood between the two programs. It should make this fall's match up and Florida's homecoming that much more fun to watch.


2. Dak Recruiting Impact
After a rookie season that saw him take the NFL by storm, Dallas Cowboys quarterback and former Mississippi State Bulldog Dak Prescott is riding high. On Tuesday, Dan Mullen, the Bulldogs' head coach, fielded plenty of questions about Prescott and the impact his success is having on the program. Mullen said Prescott's stardom is already reverberating through Starkville and on the recruiting trail.
"A guy like Dak, where you have a former player that now is really almost on a one-name basis in the sports world, is pretty special," Mullen said. "I think not just at quarterback [recruiting], it opens up a lot of the doors with recognition of the program. I don't know that we'll reap the benefits of it, but I tell you what, there's a lot more people around the country that know an awful lot about Mississippi State than maybe did three to four years ago."
It shouldn't come as a surprise that the Bulldogs currently hold a commitment from four-star quarterback Jalen Mayden, who makes his home in the Dallas area. As Prescott's stock continues to ascend, look for the recruiting impact to continue as well.

3. There is no QB controversy in Athens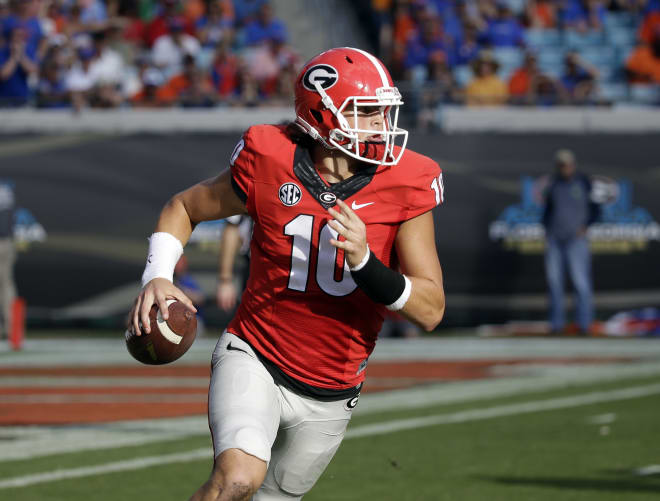 After a spring that saw five-star freshman quarterback Jake Fromm impress the Georgia coaches and teammates, the stage was set for him to push sophomore quarterback Jacob Eason for playing time this fall. However, Georgia coach Kirby Smart pumped the brakes on that notion Wednesday, praising Eason and reaffirming that he would be the team's starter in the fall.
Eason, who at one time was the No. 1 overall player in the Rivals rankings during his cycle, came in with just as much hype as Fromm and already has a year as a starter under his belt. In a year where quarterback battles are on at several notable SEC schools like LSU, Tennessee and Florida, Bulldogs fans should be happy that Smart already has his man for now in Eason and his man of the future in Fromm.
4. Jim McElwain doesn't think your shark jokes are funny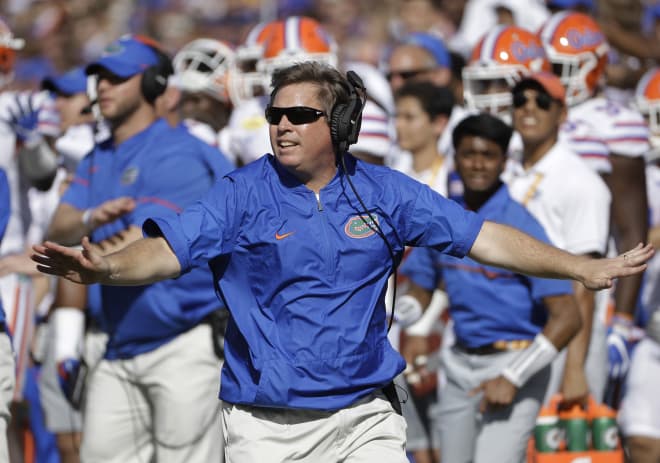 The running Internet gag of comparing Florida head coach Jim McElwain to a naked man laying on top of a dead shark has officially run its course. McEwain was asked about the viral photo again on Tuesday, and his response brought the media session to a grinding halt.
"You know, I love the humor in it, all right, and yet, you know what, what it did, that actually not only attacked the university but attacked my family," McElwain said.
"You know, I bust chops with the best of them now, and yet when it got personal..."
At the time it seemed like the head coach almost got choked up when discussing the topic, and it took a long while for the next question to be asked. McElwain does as good of a job as any SEC coach at keeping things light when it comes to interviews and cracking jokes, but it's clear he's had enough of being asked about the topic.

5. Derek Mason has found his footing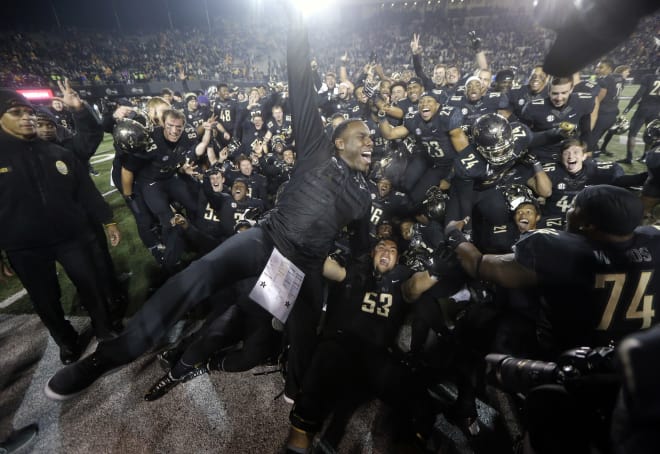 Derek Mason seemed much more comfortable than he was at least year's media days, and perhaps that comes with having his best season in Nashville. As usual Mason was among the best dressed – players and coaches included – and did a nice job of cracking jokes while also exuding a quiet confidence in reference to his team's chances this year.
While the collected media isn't likely to pick the Commodores to win the SEC, the school has to be taken more seriously coming off a season in which it beat Tennessee and Georgia. In a wide open SEC East race, Vanderbilt is likely to make some noise, and with a new contract extension in hand Mason is armed with the confidence that his team is building not only for this year but for years to come.