Five prospects impacted by Alabama-A&M game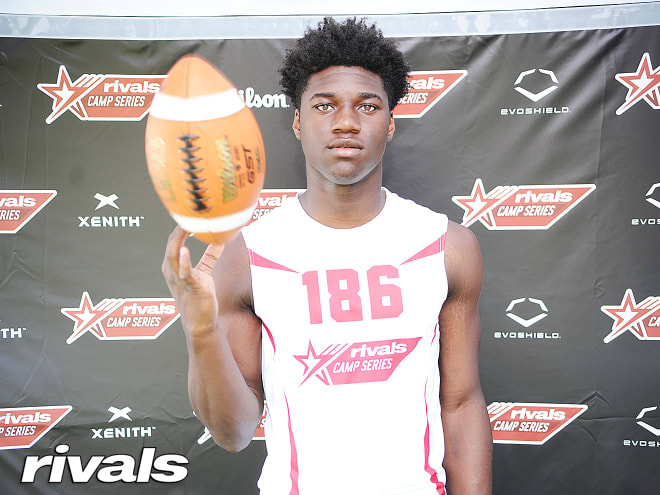 The biggest matchup in the SEC this weekend features top-ranked Alabama visiting Texas A&M, especially because so many elite recruits will be in College Station. A lot of them are interested in both SEC programs and so they'll be keeping a close eye on the action.
Here are five names that could be impacted by the outcome.
There is a significant amount of uncertainty as to where the four-star defensive end from Duncanville, Texas, is leaning in his recruitment but both the Aggies and the Crimson Tide are on his list. Ohio State might have the edge and Oklahoma is right there as well, but an upset win for A&M this weekend could be huge in Abor's recruitment.
He's an in-state prospect, the Aggies have shown a lot of interest in him and he plays a position where they have done a great job recruiting and developing players over the years.
In early August, Lucas released a top seven of Alabama, Miami, USC, Oregon, Texas A&M, LSU and Notre Dame so this is a massive matchup for Lucas to see in person - and it could greatly influence his recruitment. Lucas is the top-rated prospect in the state of Arizona and the Aggies have had success there.
Alabama can recruit anybody from anywhere. The four-star defensive end will definitely be watching the line play for both sides on Saturday and a convincing showing by either the Aggies or Crimson Tide could go a long way.
Texas A&M, Tennessee and Georgia are the top three for Nolen but like his father told me in recent weeks those are his three frontrunners, not his final three. Alabama and Florida along with Michigan and others remain in contention and this weekend could give the five-star defensive tackle a lot to consider.
Nolen's first visit to College Station went better than expected and he loves the coaching staff there. But if Alabama comes in and completely dominates in a blowout victory, that's going to play a factor for him. Both sides will be looking to impress Nolen this weekend.
After backing off an early commitment to Texas, Owens has looked across the country for his future home with Georgia, Texas, Texas A&M and others being the most active in the last few months. But Alabama and many others are also going to be involved in Owens' recruitment so this weekend's game is important.
Owens still has plenty of time until signing day for the 2023 class but he's a very hot commodity so while many elite prospects will be watching the defensive line play both ways on Saturday, Owens is going to keep a close eye on the running attacks.
Texas A&M could be considered the frontrunner for Stewart but this is where things get very interesting. If the Aggies play very well on Saturday then they could further solidify their spot atop his list. But Georgia is making a serious push for the Opa Locka (Fla.) Monsignor Pace four-star defensive end so if the Aggies get whipped by Alabama, that could turn more of his attention to the Bulldogs in a roundabout way.
Texas A&M has made big moves with Stewart so the outcome of one game might not matter at all but Georgia will have another talking point if things go south this weekend.