Farrell Freshman 15: The top freshmen in 2021
As the regular season is in the books it's time for the final Farrell Freshman 15, the top 15 true freshmen in the country. We start with Nos. 13-15.
Mark Pszonak contributed to this report.
15. OL Bryce Foster, Texas A&M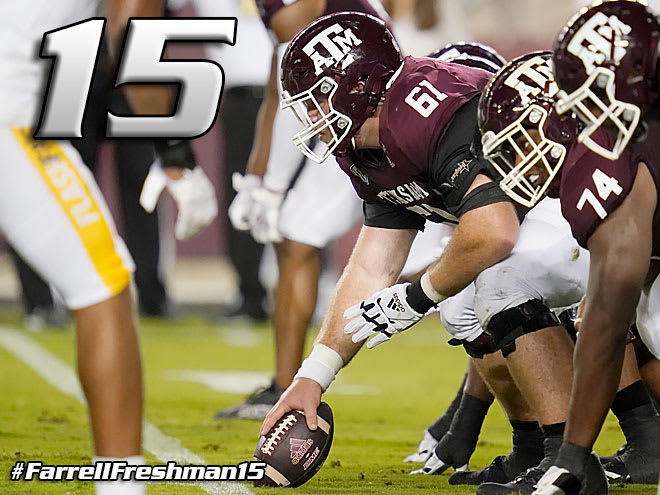 The skinny: Pushed into the starting role at center after an injury to Luke Matthews, Foster performed admirably at first and then was a top-10 center nationally for the Aggies at the start of his career. Being a true freshman starter at center is a unique accomplishment, but to do it in the SEC takes it to another level. Expect some mistakes, but in the long run he has already shown this season that he will be a major contributor at Texas A&M during his collegiate career.
Farrell's take: Foster was a five-star for a reason and was certainly physically ready for college football. But it's how quickly he's picked up the signals and speed of the game that has impressed me and he's only gotten better over the last part of the season. He's a future All-American.
*****
14. WR Mario Williams, Oklahoma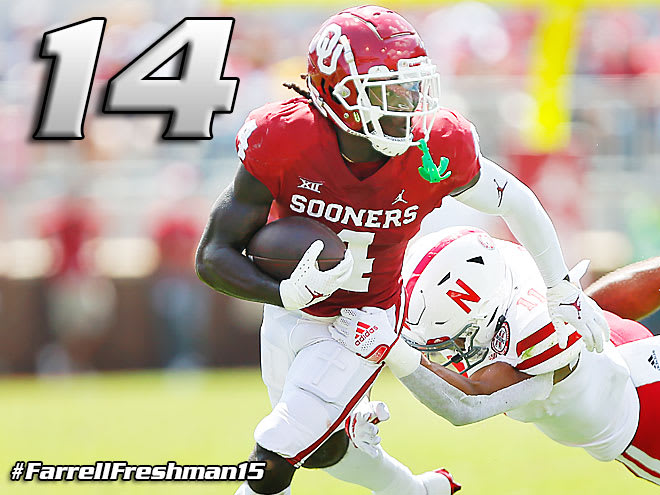 The skinny: There was plenty of buzz coming into the season regarding Williams, who had shined since arriving in Norman and was a spring ball standout. He has not disappointed during his freshman season with 33 receptions for 334 yards and four touchdowns. He also contributed as a kickoff returner, has a rush attempt and even completed a pass for the Sooners.
Farrell's take: As a five-star we expected a lot of Williams, especially in the Sooners' offense, and he delivered as a freshman especially with the quarterback change. As a slot he's dynamic but he can also work outside and is sneaky strong.
*****  
13. RB Will Shipley, Clemson 
The skinny: Shipley was just coming into his own in Death Valley when an injury sidelined him against NC State in late September. Until his injury, he had totaled 211 yards and five touchdowns rushing but he bounced back from what looked like a serious injury to finish with nearly 700 yards and 10 scores in just nine games.
Farrell's take: As the top all-purpose back in the country and No. 1 on my preseason freshman list I expected Shipley to contribute immediately and he did. He runs with more power than people expect and he'll be a 1,000-yard rusher next season.