Farrell Freshman 15: Nos. 10-12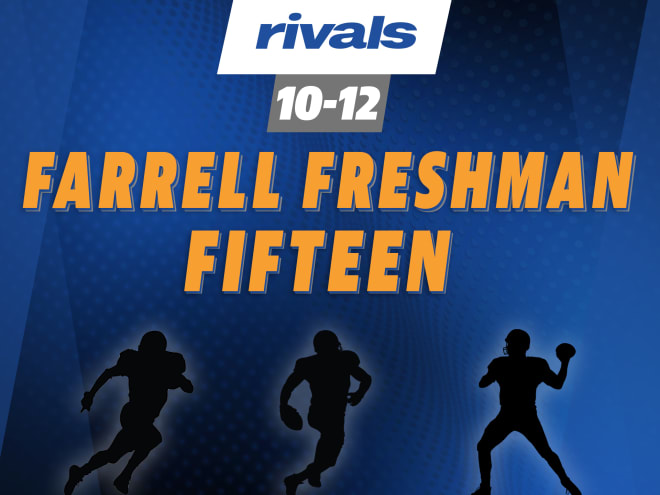 With the regular season is in the books, it's time to look at the top true freshmen in the country. We call it the Farrell Freshman 15 and continue today with Nos. 10-12.
Mark Pszonak contributed to this report.
12. LB Collin Oliver, Oklahoma State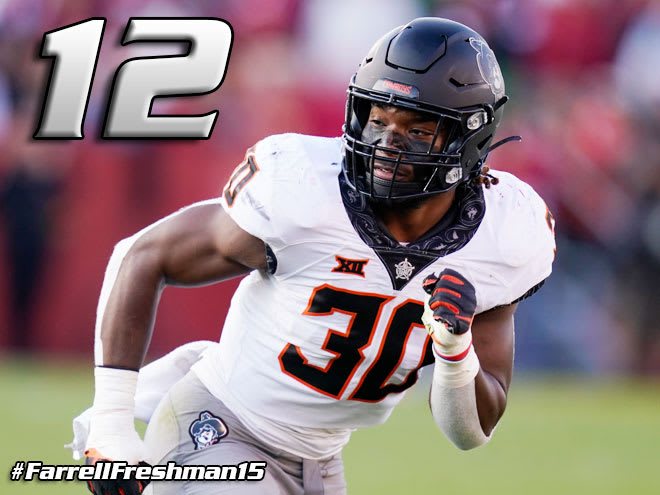 The skinny: Considering he did not become a full-time player until early October, Oliver's overall production this season was even more impressive. Finishing with 28 tackles, 15 tackles for a loss and 10.5 sacks, Oliver became a vital piece of an Oklahoma State defense that has been one of the more dominant in the country.
Farrell's take: Oliver was a good-sized linebacker out of high school but was overlooked by Oklahoma and Oklahoma State has benefitted by his desire to stay in state and prove them wrong. He's one of the best pass rushers in the Big 12 and closes on the ball carrier with the speed of an upperclassman.
*****  
11. DB Denzel Burke, Ohio State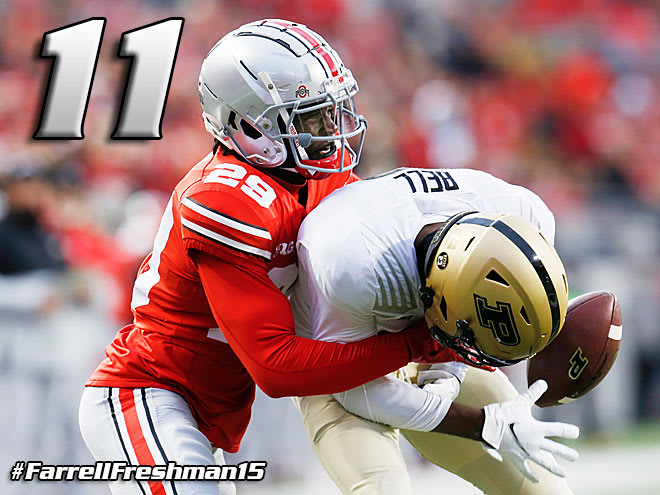 The skinny: Burke was an early season surprise for the Buckeyes, helping solidify a defensive unit which had it's fair share of problems in the first few games. As the season progressed, so did Burke, who played like a veteran throughout the fall, finishing with 32 tackles, 11 pass break-ups (which led the Big Ten) and one interception, which he returned for a touchdown.
Farrell's take: Burke was a Rivals250 prospect out of high school with good size and yet another good get for the Buckeyes from Arizona. But no one really saw this kind of impact as he's been the best defensive back on the team since the start of the season.
*****
10. DB Tyreek Chappell, Texas A&M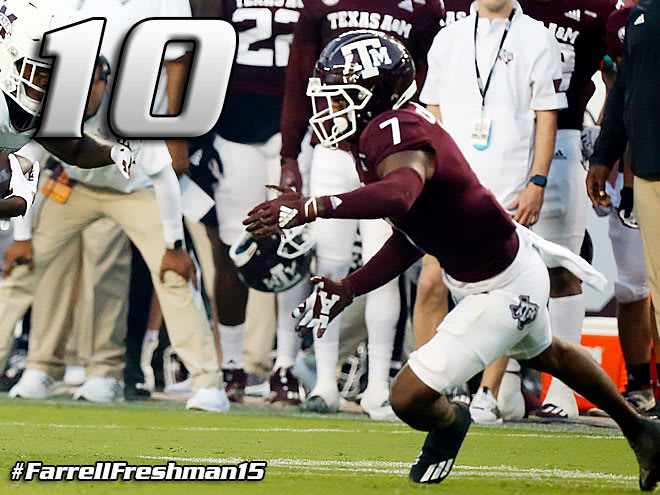 The skinny: Chappell had a huge season as a true freshman in the SEC, finishing with 40 tackles, three tackles for a loss, one interception and nine pass break-ups. He quickly earned early playing time and became a significant part of what was already a strong Aggies' secondary.
Farrell's take: An under the radar get by Texas A&M all the way from Philadelphia, Chappell brought size and great footwork to the defense early and his ability to play the ball in the air has been surprising.