Farrell 50: Nos. 36-40
It's that time of year. The college football season is almost over, so it's time for a look at the Farrell 50 — the top 50 players in college football and how they were ranked as recruits. We continue today with Nos. 36-40.
40. DL Christian Barmore, Alabama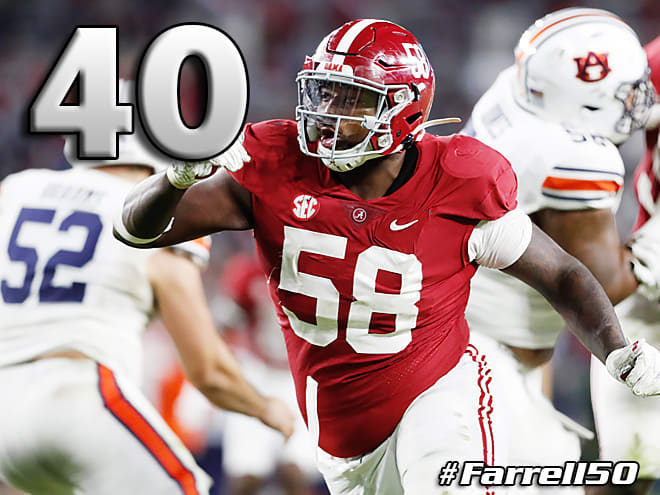 The skinny: Barmore initially committed to Temple, but then re-opened his recruitment after seeing interest in him explode with additional offers from many of the top programs in the country. He took visits to Alabama, Baylor and Maryland before committing to the Tide in late December.

During his last two seasons in Tuscaloosa, Barmore has become one of the top interior defensive linemen in the country. In 2020, he has totaled 32 tackles, 7.5 tackles for a loss, seven sacks and three forced fumbles.
Farrell's take: Barmore was a tall, angular defensive tackle with great athleticism coming out of high school but was a bit raw in technique. He was a four-star, but there was a boom-or-bust quality to him as a prospect and we had him ranked outside of the Rivals250. He's clearly been a boom.
39. RB Kevin Harris, South Carolina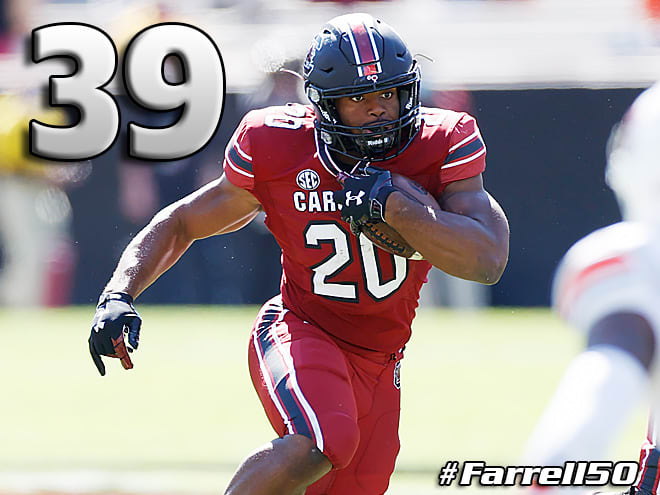 The skinny: Harris earned his offer from South Carolina during a summer camp performance and quickly ended his recruitment with a commitment. His other FBS offers at the time of his decision came from Tulane, Army, Air Force and Navy.

Harris burst onto the scene this fall in the SEC, finishing with 1,138 yards and 15 touchdowns on the ground, while averaging 6.2 yards per carry.
Farrell's take: Harris was a high three-star coming out of high school as a big back from Georgia who lacked elite speed. He's added some speed to his game and he carried the Gamecocks this season.
38. WR Jaelon Darden, North Texas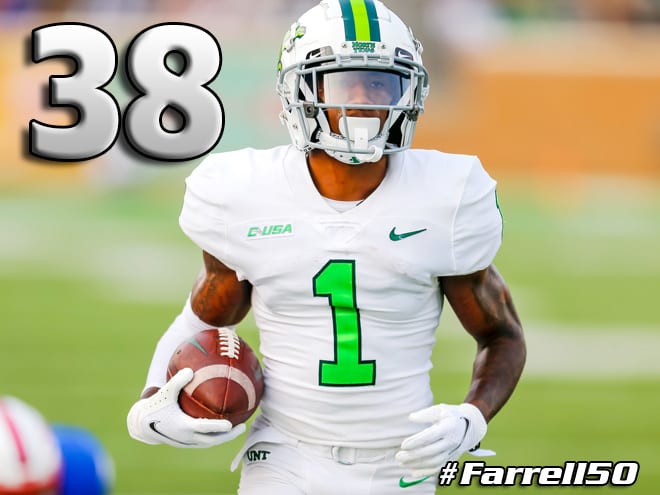 The skinny: Darden was first committed to McNeese State and then UNLV, before giving his final commitment to North Texas in the days leading up to National Signing Day.

In his final season at North Texas, Darden produced plenty of memories for Mean Green fans with 74 receptions for 1,190 yards, which led the nation, and 19 touchdowns. He was named the C-USA MVP after the season and earned multiple All-American honors.
Farrell's take: Darden was a tiny receiver out of high school with some small offers but we still had him as a three-star, which I feel good about. He's been super productive at the Group of Five level so he's played better than his ranking and he's a touchdown machine.
37. OL Teven Jenkins, Oklahoma State 
The skinny: After two unofficial visits to Oklahoma State, Jenkins committed to the Cowboys over offers from Kansas State, Illinois, Missouri, Nebraska and Louisville during the summer leading up to his senior season.

Starting games at both tackle positions, Jenkins was the key of the Oklahoma State offensive line which helped running back Chuba Hubbard become one of the best backs in the nation. He was named first team All-Big 12 after the season.
Farrell's take: Jenkins was a really raw and awkward offensive lineman out of high school who had good size but has added great footwork and athleticism. He's a typical late bloomer who has the NFL very interested.
36. LB Nikolas Bonitto, Oklahoma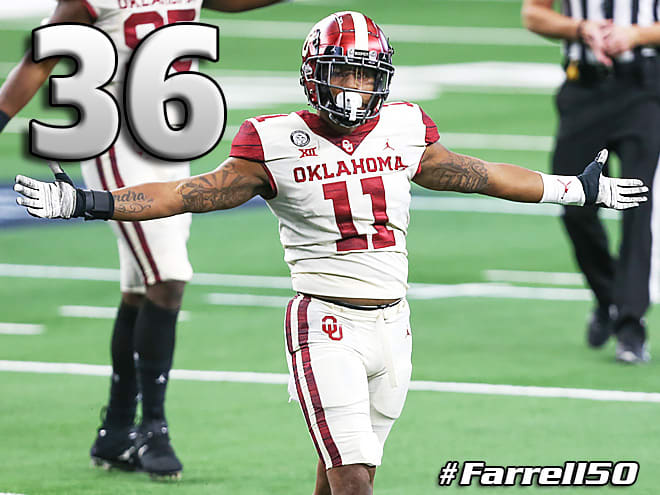 The skinny: Bonitto trimmed his list of top programs to Oklahoma, Texas and Louisville, but it was the Sooners who were considered the heavy favorite for months. He did the expected and committed to Oklahoma at the Under Armour All-American Game.

In Norman, Bonitto became a defensive playmaker this fall with 33 tackles, 11.5 tackles for a loss and nine sacks. He recently earned AP second-team All-American honors.
Farrell's take: Bonitto has broken through and become a star pass rusher who makes a ton of plays in the backfield. As a four-star, we liked him but had some questions as he was outside the Rivals250. He has definitely answered those questions.