Fact or Fiction: No one is recruiting better than Clemson
National Recruiting Director Mike Farrell and National Recruiting Analyst Adam Gorney tackle three topics daily and determine whether they believe the statements or not.
1.  No one is recruiting at a higher level than Clemson.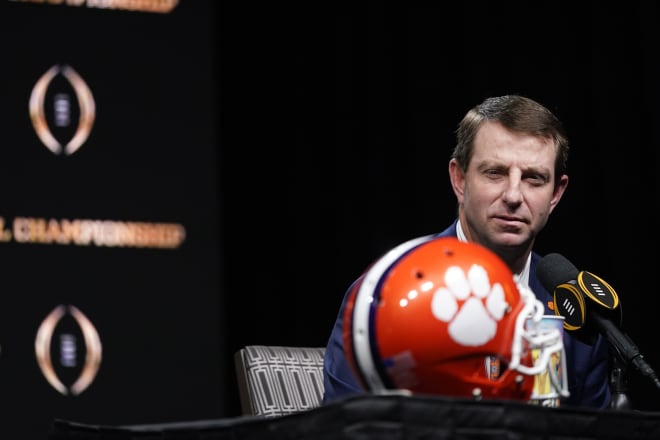 Farrell's take: FACT. The weekend the Tigers just had speaks for the power they wield in recruiting as they continue to land star after star from out-of-state and all around the country. Alabama is recruiting well as always and Georgia and LSU are up there as well as Ohio State, but right now Clemson is the king.
Gorney's take: FACT. Clemson is getting to the point where the Tigers can almost name their recruiting class, rarely miss out on a huge target and then they have very little drama for the remainder of the recruiting cycle. The Tigers can go anywhere in the country for anybody and then Dabo Swinney has the gift of closing on these guys once they get to campus.

Alabama, Georgia and some others are also recruiting at an elite level but no team is doing it better than Clemson as it earned a commitment from the No. 1 overall prospect in the 2021 class, Korey Foreman on Sunday.
2.  Justin Shorter will be a star at Florida.
Farrell's take: FICTION. Justin Shorter is huge and has a ton of skill as evidenced by his five-star ranking coming out of high school, but it worries me he struggled so badly at Penn State. The Florida quarterback situation still isn't optimal. He'll be a solid contributor but certainly not a star.
Gorney's take: FACT. Shorter was a five-star prospect for a reason - because he has exceptional size and playmaking ability. That didn't come to fruition at Penn State but Florida coach Dan Mullen is an offensive wizard and he's going to find ways to get him the ball. A refocused and re-energized Shorter is going to be dangerous in the SEC, especially because Mullen is going to find ways to get him the ball. Watch out - another five-star WR is headed to the SEC.
3.  Kobe Bryant is the greatest Laker to ever play.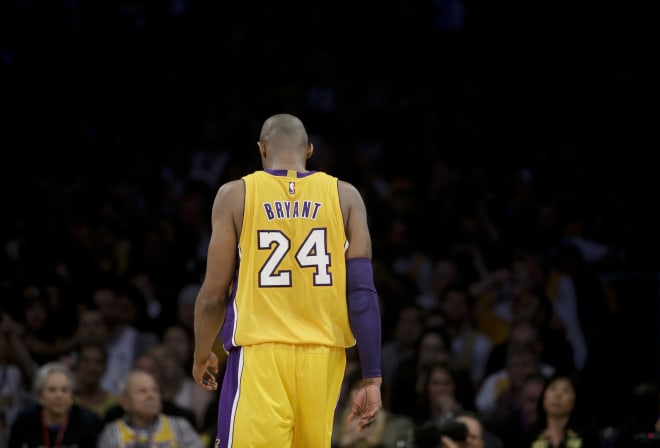 Farrell's take: FACT. Forget football for a second. We lost a legend on Sunday and the best Laker to ever play. Magic Johnson, Kareem Abdul-Jabaar, Jerry West and others can make a case but they all had better players around them than Kobe Bryant. I know Kobe had Shaquille O'Neal and all, but he willed the Lakers to titles and had one of the best competitive drives you'll ever see. Rest In Peace, Mamba.
Gorney's take: FACT. I remember my wife buying me Lakers tickets years ago and Kobe was taking it easy early in the game. Typical early-season matchup, guys going through the rhythms and it was one of those rare games where Kobe didn't dominate.

The Lakers were down about 16 in the fourth and my wife was ready to leave early in the quarter when Kobe came back in the game and started hitting shot after shot. Got a steal, bucket. Stop on defense, bucket. Kobe started taking over and it was amazing to see. Everyone on the floor was a professional but he was one of the best of all time. I'll never forget the amazement on my wife's face after seeing him bring the Lakers all the way back for the win. That's how I'll remember him. Greatest Laker of all time.