Fact or Fiction: Nebraska will push for a division title
National recruiting director Mike Farrell and national recruiting analyst Adam Gorney tackle three topics daily and determine whether they believe the statements or not.
1. Nebraska will push for the Big Ten West title.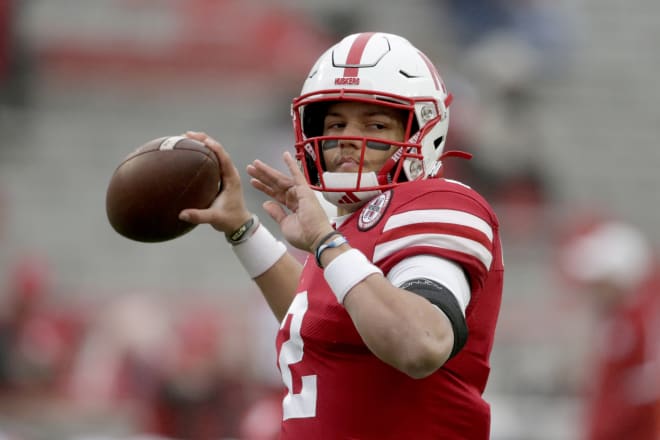 Farrell's take: FICTION. The talk will start again that Nebraska will surprise and win the Big Ten West. That's what happens when you have Scott Frost at the helm and the loudest fan base in the country. But the pieces aren't there yet to beat out Wisconsin, Minnesota or Iowa. And watch out for Purdue as well. Nebraska is years away from winning anything as Frost overhauls the roster.
Gorney's take: FACT. Nebraska has not had a winning season the last three years and finished fifth in its own division every year, so it would be a huge leap for the Huskers to push for the Big Ten West title, but it can be done. Wisconsin is the biggest hurdle and Minnesota could be a sleeper not only in the conference but nationally. But quarterback Adrian Martinez could have a bounce-back year, the running attack should be good and the offensive line is loaded. If Nebraska can control the ball and keep games close then it could break the Huskers' way and more wins could come.
2. LSU will be back in the playoff.
Farrell's take: FICTION. Quarterback Myles Brennan could be very good and there is a lot of talent on the roster, especially at wide receiver, running back and defensive back, but I don't see another run through the SEC like the Tigers had last year. Alabama will be better this year and will be too tough to get past. LSU will make a push but fall short.
Gorney's take: FICTION. LSU has the talent to get there but until Brennan can prove it on the field, I question whether the Tigers could return to the playoff. It's not only Alabama in the SEC but Florida and Georgia are going to be really, really good. LSU arguably has the best receiver in the country and across the board, it's going to be a top-notch team but my prediction is that others in the SEC make it and LSU does not.
3. Dylan Moses could be the best linebacker in the country.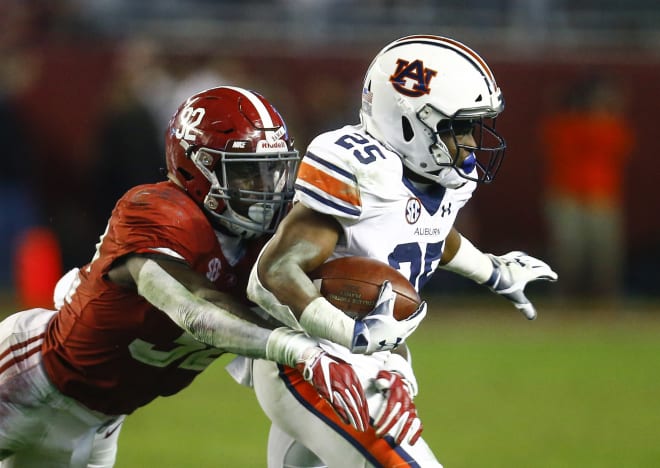 Farrell's take: FICTION. He could be if Penn State's Micah Parsons didn't exist. Dylan Moses missed all of last season with an injury and would probably be in the NFL by now if he didn't get hurt. Should Moses come back stronger than ever, he could push Parsons as the top linebacker in the country but right now Parsons is No. 1. Parsons does so much in the Penn State defense from coverage to rushing the passer and running plays down.
Gorney's take: FICTION. It's hard to argue against Parsons, who at 6-foot-3 and 245 pounds is just an absolutely dominating force in Penn State's defense, he's so versatile and he gets so much accomplished on the field. Moses is really talented, too, but let's see how he comes back from his injury and let's see if he can get back to being one of the best defensive players nationally. Moses should do it, but Parsons looks like an NFL player on a college football field.