Fact or Fiction: Jackson Arnold is the best QB in the 2023 class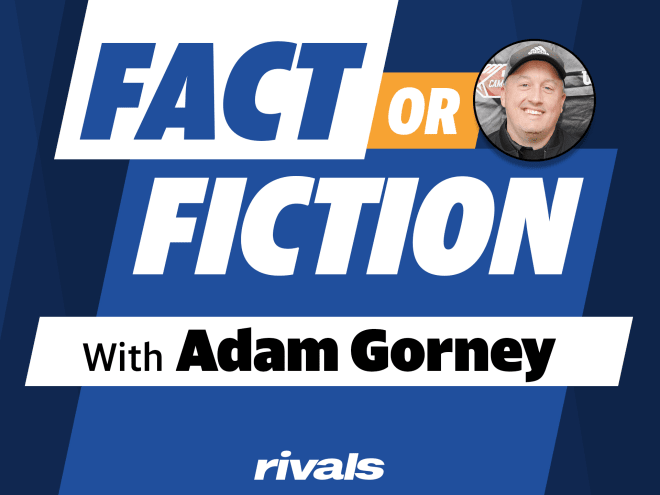 Rivals national recruiting director Adam Gorney and national recruiting analyst Nick Harris along with Blair Sanderson from HawkeyeReport.com and Jason Suchomel of OrangeBloods.com tackle three topics and determine whether they believe each statement is FACT or FICTION.
1. Kadyn Proctor now looks like he's going to flip to the Ducks.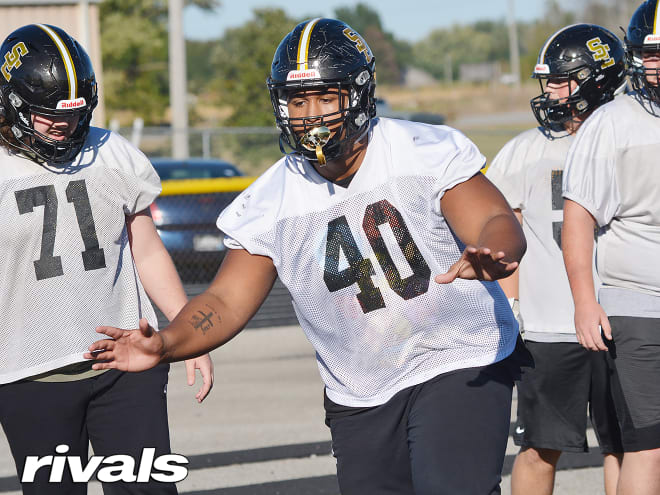 Gorney's take: FACT. Not only did Kadyn Proctor really enjoy his visit to Eugene but so did his mother and the feeling is that the Ducks are a serious contender now to flip him. If Proctor does take another visit this weekend then things could get even more interesting. I definitely would not be shocked at all if the five-star offensive lineman sticks with Iowa. There are so many reasons why that could still be the case. But I'm starting to wrap my mind around the fact that Proctor could now easily flip as well.
Sanderson's take: FICTION. At the moment, I think Iowa actually still has a pretty good shot to keep him when it's all said and done Dec. 21. But there is still a lot to play out here, including a possible visit to another school next week.
*****  
2. We should believe Cedric Baxter that he's sticking with his Texas commitment.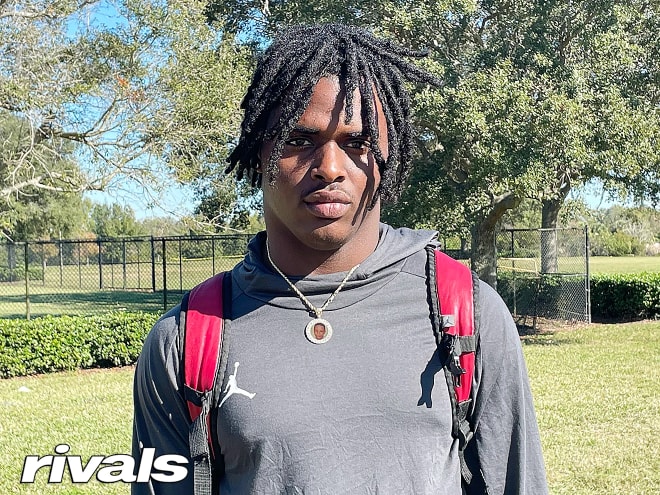 Gorney's take: FACT. Call me naïve but I still believe Cedric Baxter ends up signing with the Longhorns. He has said since his commitment in August that he would take other visits and not shut down seeing other programs and the Orlando (Fla.) Edgewater four-star running back has stuck to his word. He's been around and has especially targeted Florida State. There is no question he has some serious interest in the Seminoles. He was committed to FSU early, he loves the running back tradition there and there is intrigue. But my feeling is that as long as Tashard Choice is on the coaching staff in Austin, Baxter ends up there.
Suchomel's take: FACT. I'm buying this one, but I don't feel great about my prediction. Florida State (and other schools, to a lesser degree) aren't going away but Baxter continues to say the right things about his Texas commitment, both publicly and privately. Sources in Austin don't seem overly concerned about his flirtation with FSU, mostly due to Baxter's strong relationship with Texas running backs coach Tashard Choice and the bond he's formed with several of the Texas commitments. Baxter is looking to get to Austin one more time before he signs – keep an eye on the weekend of Dec. 17 since the UT staff is making a big recruiting push that weekend. If he makes it back to Austin for a visit, he's all but locked in to sign with Texas. If he doesn't, I still favor the Longhorns but things become much more dicey.
*****
3. An argument could be made that Jackson Arnold is the best QB in the 2023 class.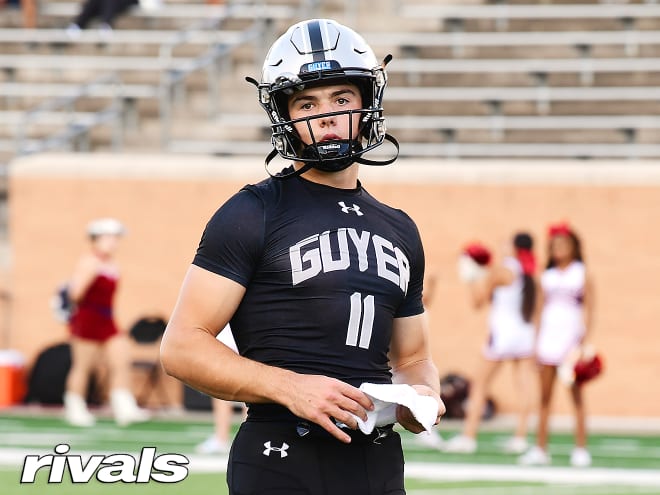 Gorney's take: FACT. I don't know if he ends up No. 1 but the case could absolutely be made and I really started to become a believer after seeing him at the Elite 11. Every elite quarterback was there except for Arch Manning and Nico Iamaleava but Jackson Arnold's ball came off his hand differently than the others. He threw it with such zip and such precision. Then in his senior season he proved that he's not just a camp performer. I love Manning, and Iamaleava is such a rare physical specimen and playmaker, but Arnold is the quintessential quarterback who can deliver it all over the field. He is a compete winner, super smart and someone who I could see ending up being the highest-drafted QB in this class.
Harris' take: FICTION. Look, you won't find many bigger Jackson Arnold fans than me. The Oklahoma commit is the definition of a gamer and has a deep bag of tools that he utilizes each and every week to power his Denton (Texas) Guyer team to 6A victories. And while I do see him being in the top tier of quarterbacks in the country, I think he sits behind Arch Manning and Nico Iamaleava in my personal rankings. Those two have done more with less, especially in Iamaleava's case when it comes to offseason activity, and both have slightly more to offer from a physical standpoint. Things get really nitpicky when you deal with trying to separate bonafide five-star prospects, and sure maybe the argument can be made for Arnold to be No. 1, but I have him No. 3.