Fact or Fiction: Florida is the leader for Trevor Etienne
1. Florida is the team to beat for four-star APB Trevor Etienne.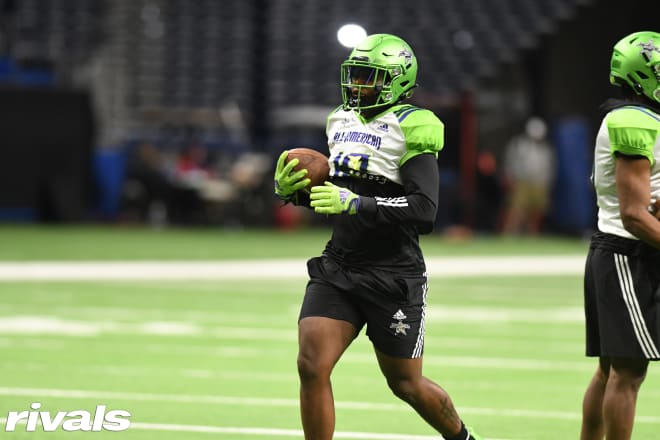 Gorney's take: FACT. It would make sense if he stayed home and played at LSU or if he went to Clemson and followed in his brother's success there but it looks like Florida is the frontrunner now and could be tough to beat. His relationship with coach Billy Napier and that staff is going to play an important role and it doesn't hurt that his brother, Travis, plays up the road for the Jacksonville Jaguars. Florida is my pick here.
Spiegelman's take: FACT. It's a three-team race for Rivals100 RB Trevor Etienne, who reveals his decision during Saturday's All-American Bowl. Florida has a strong case as Etienne's leader given his familiarity and longstanding connection to new Gators coach Billy Napier and running backs coach Jabbar Juluke, who courted the four-star at Louisiana. Clemson has unrivaled family connections and CJ Spiller has been dialed in on bringing Etienne into the fold. LSU is working hard to play catch-up, but I like where Florida stands heading into decision day.
*****
2. Travis Shaw is still the second-best defensive tackle in the 2022 class.
Gorney's take: FACT. We should not overreact over one week at an event. I could completely be on board that Walter Nolen and Bear Alexander are the two best defensive tackles in this class. But Travis Shaw is still a really special prospect who's actually bigger than Nolen or Alexander. Of those three, Shaw was the least effective during the Under Armour week but I still think over time he could be outstanding at North Carolina. Nolen and Alexander should be outstanding, too, but Shaw will be right in the mix as well. Having him as the second-best defensive tackle in the class is not out of range.
Friedman's take: FICTION. Shaw wasn't 100-percent at the Under Armour All-America Game and in the practices. The North Carolina signee only played a few games this fall after hurting his shoulder while winning a state championship in the spring. In Orlando, he wasn't in the best shape either. The two other five-star defensive tackles, Nolen and Alexander, turned in dominant performances throughout the week. I still think Shaw has the highest ceiling of the group but he also has a little work to do before he is ready to be a regular contributor in Chapel Hill. Once totally healthy and in shape, he could turn out to be the best of the bunch.
*****
3. Trevonte' Citizen could still end up in LSU's recruiting class.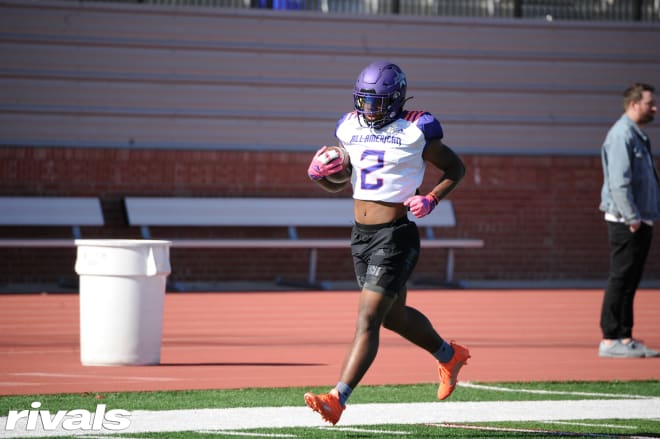 Gorney's take: FICTION. It might be a complete smokescreen but Citizen is dramatically downplaying his interest in LSU and even told me Tuesday that he has to get to know the new coaching staff there before seriously considering the Tigers again. The word "lukewarm" was used when talking about LSU. The good news is the new Tigers' staff has weeks to convince Citizen that staying home is best and a lot of top in-state kids can help recruit him too. But Auburn, Miami and others are pushing very hard. He could be trying to sidestep his LSU interest but it doesn't seem like the Tigers are on top.
Spiegelman's take: FACT. Rivals100 RB TreVonte' Citizen has downplayed his interest in the in-state Tigers throughout the week in San Antonio. Florida, Auburn and Ole Miss are other threats for the four-star running back, who was at one point committed to LSU. Frank Wilson has a strong relationship with Citizen dating back to his days as McNeese State's head coach and with added time into February, look for the Tigers to close strong with the state's No. 1 back.