{{ timeAgo('2022-11-11 05:47:33 -0600') }}
football
Edit
Fact or Fiction: Anthony Hill, Javien Toviano, Anthony Evans are locks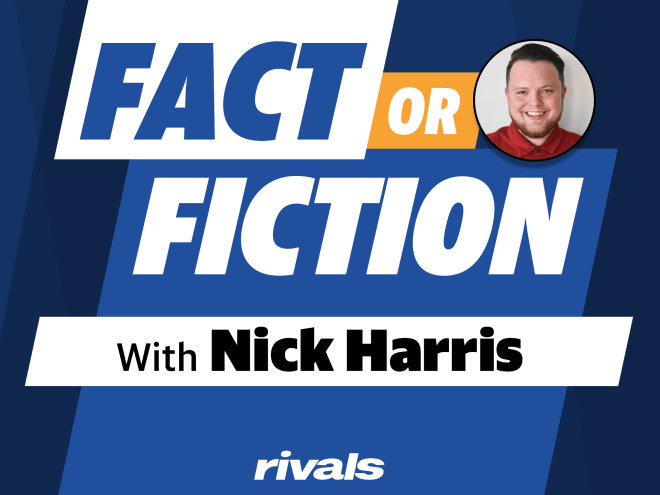 1. Anthony Hill is a lock to Texas.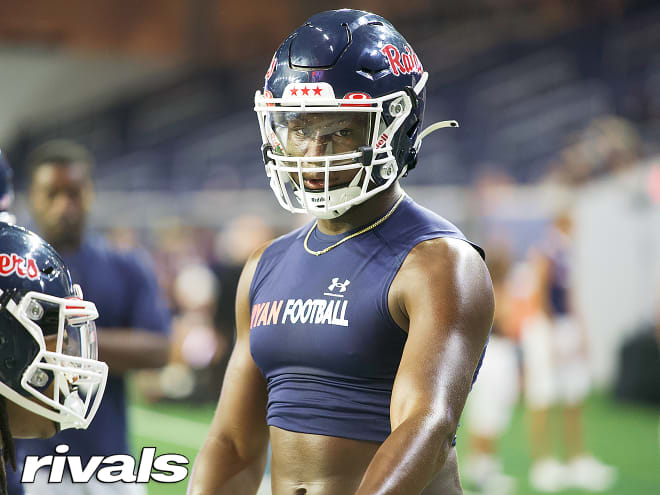 Harris' take: FACT. This surely won't come back to bite me, right? In all seriousness, five-star linebacker Anthony Hill has expressed his desire to stay close to home for the entirety of his recruitment, and with Texas A&M seemingly out of the picture following his decommitment earlier this week, it leaves the school that finished second the first time around: Texas. The Longhorns will host Hill for a visit this weekend, and I would not be surprised if Hill is committed before he heads back up Interstate 35 on Sunday morning. If he's not then that will allow programs such as USC, Alabama and Oklahoma to get back involved ahead of signing day. But I still see it being tough for any of those programs to pluck him away from Texas.
Suchomel's take: FACT. I'm very close to going with fiction because – as a father of three teenagers myself – I know how flippant they can be. I'm always reluctant to call anything a "lock" in recruiting because we've seen too often over the years how quickly prospects can change their minds. All that being said, with Hill, anything other than an eventual choice of Texas would be a substantial surprise. Other teams aren't going to just throw in the towel, including Texas A&M and some top national programs. But Hill was down to Texas A&M and Texas before he originally committed to the Aggies, he set up this weekend's UT visit just prior to announcing his decommitment and he has a really good relationship with both the Texas staff and the current group of UT commitments. I just don't see any other option that feels nearly as realistic as a choice of Texas.
SHARE YOUR THOUGHTS WITH TEXAS FANS AT ORANGEBLOODS.COM
*****
2. Javien Toviano is a lock to LSU.
Harris' take: FICTION. The DFW product has done a good job of keeping his recruitment close to his vest and he has thrown off fanbases and reporters since the beginning. With that being said, Javien Toviano has taken two visits to LSU this season and was in attendance for the big overtime win over Alabama last week. I like where the Tigers sit the most, but Texas, Oregon and others will throw their best punches in this fight before it's all over.
Patterson's take: FICTION. LSU certainly seems to have a healthy lead on the rest of the pack to land Toviano. However, the five-star continues to take visits and will be in Austin to see the Longhorns take on TCU in what should be a raucous atmosphere. The Longhorns have some serious momentum and were once viewed as a favorite in Toviano's recruitment. So, this weekend has a chance to go a long way. That said, Texas, and other programs, have work to do to catch LSU – especially after Toviano witnessed the Tigers' thrilling overtime win over Alabama. I do believe LSU will eventually win out for Toviano, but "lock" might be a bit too strong of a word.
SHARE YOUR THOUGHTS WITH LSU FANS AT TIGERDETAILS.COM
*****
3. Anthony Evans III will sign with Georgia.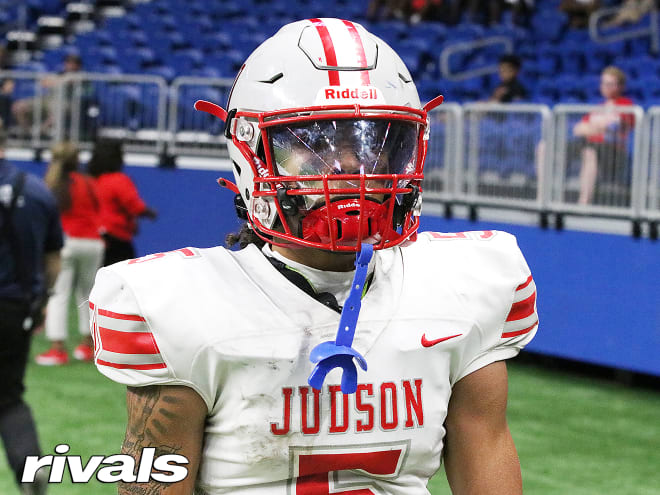 Harris' take: FACT. It was a surprise that four-star wide receiver Anthony Evans III committed to Oklahoma back in late August to begin with, and now Georgia is starting to come back around in this recruitment ahead of signing day. Evans visited Athens last week for the Bulldogs' win over Tennessee despite a no-visit policy for Sooners commits, so it could be a sign that the inevitable will eventually come to fruition for Georgia in the coming weeks.
May's take: FACT. Georgia very nearly won out for Evans to begin with. Since he committed to Oklahoma, the Sooners have seen their 2022 season go sideways while the Bulldogs have showcased an explosive passing game unlike their offenses in recent years. Georgia and receivers coach Bryan McClendon never lost contact with Evans after he committed. An unofficial visit to the Tennessee game only added fuel to the fire. If I had to pick today, I'm betting that Evans ends up in red and black.