Comparing 2020 defensive tackles to recent college stars
1. MCKINNLEY JACKSON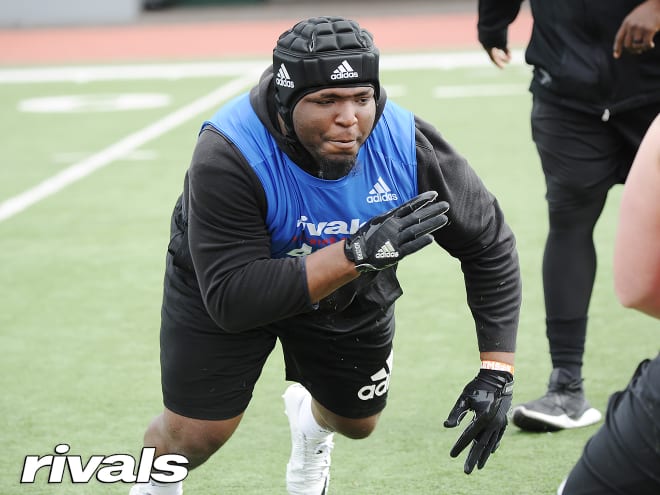 Comparison: Dexter Lawrence
Overview: Jackson is a massive defensive tackle who can play over the center and overpower his way into the backfield or be lined up on the guard's shoulder and use his surprising speed to cause problems. He's an excellent run-stuffer like Lawrence but he might have a quicker first step and be able to pressure the quarterback more often.

The former LSU commit who's still looking at the Tigers along with Ole Miss, Alabama, Mississippi State and others is about 315 pounds but could easily move into the 330-range by his college career. Lawrence weighed in at 342 at the NFL Combine.
Farrell's take: Jackson is not quite as special as Lawrence was coming out of high school but they are similarly dominant against the run. Lawrence had more pass-rushing moves while Jackson might have a quicker first step. The big question is this – can Jackson turn up his motor to the level of Lawrence? That's what's missing.
2. BRANARD WRIGHT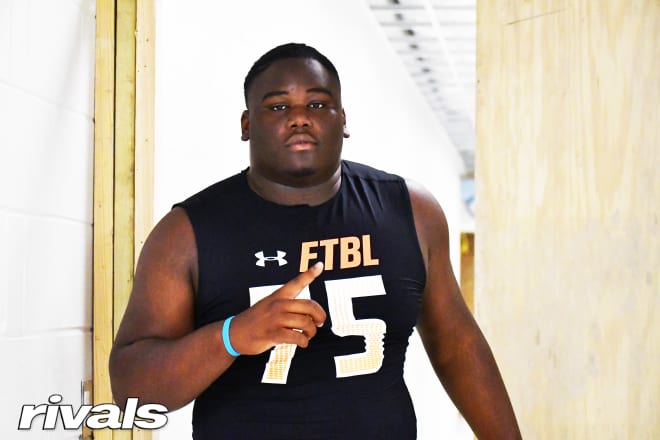 Comparison: LaBryan Ray
Overview: Wright weighs 25 more pounds than Ray did in high school, but the Alabama defensive lineman is now exactly Wright's height and weight at 6-foot-4 and 285 pounds and with Quinnen Williams and Isaiah Buggs done in college, Ray could be the next superstar defensive lineman in Tuscaloosa. Wright is strictly more of a defensive tackle who has excellent power who can get off blocks really well and can also get into the backfield to pressure the quarterback. In the end, a comparison closer to Raekwon Davis might be more applicable.
Farrell's take: Wright isn't as tall as Davis otherwise that would be a good comparison, but Ray has turned into an athletic difference-maker at defensive tackle after being mostly an end in high school. Wright is light on his feet and agile for his size and should be a pass rushing defensive tackle at the next level like Ray is expected to be.
3. JAMIL BURROUGHS
Comparison: Rashard Lawrence
Overview: Lawrence is a massive 6-foot-3, 317-pound defensive lineman who can do so many things, cause so many problems and he's so valuable on LSU's defensive line and that's why he's considered one of the top defensive linemen in college football next season. Burroughs, a Georgia commit, is even slightly bigger at 320 pounds, but he brings pressure over and over again, tracks down players downfield and even though he might be slightly less athletic than Lawrence, he's a special player with unique skills.
Farrell's take: Burroughs has a chance to reach the athleticism of Lawrence, but even if he doesn't he's going to be a heckuva run-stuffer. Burroughs is good at getting after the passer for a kid his size, but his strength is pocket pushing and Lawrence does that well at LSU.
4. TIMOTHY SMITH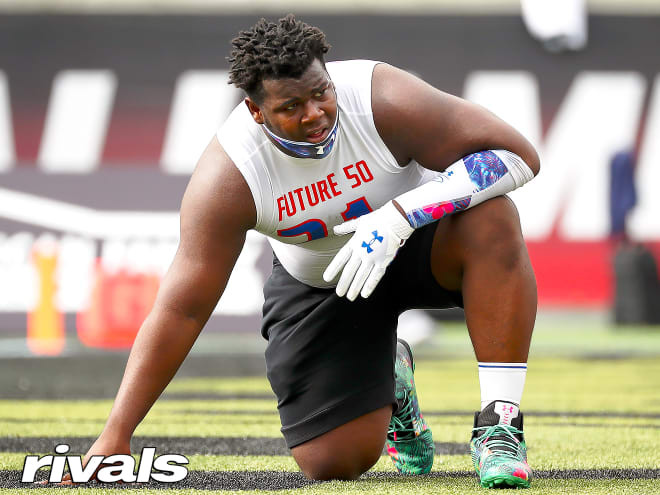 Comparison: Christian Wilkins
Overview: Smith plays a lot like Wilkins, except the four-star from Sebastian (Fla.) Sebastian River is an inch taller. He's relentless, he can play inside or outside and for someone so huge, he has good speed to track down players from the backside. It is heady company to compare Smith to the No. 13 overall pick in the NFL Draft, but the four-star has a lot of talent, he can break through double teams with ease and a comparison to Wilkins is not off the charts.
Farrell's take: I like this comparison and like Smith better than some others on our team. He can be a very good pass rusher as an interior lineman and can also handle himself against the run and run plays down. Smith isn't at the same level athletically as Wilkins was at the same stage and he needs to step it up as a leader, but he could be special.
5. JAQUELIN ROY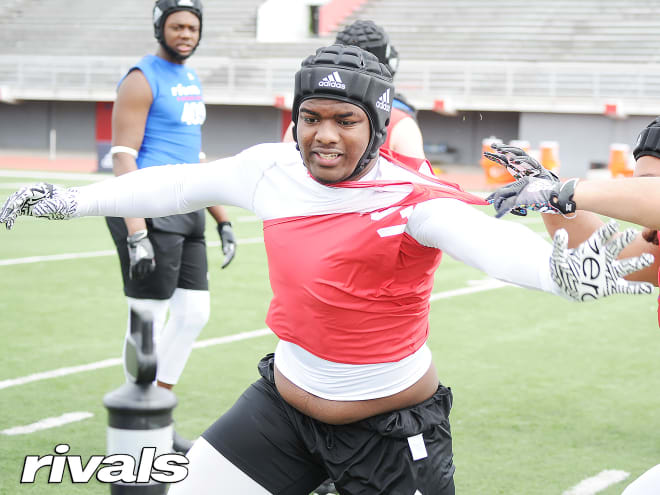 Comparison: Raequan Williams
Overview: Roy is a little heavier at 310 pounds (compared to Williams at 298), but they have a similar game since the four-star and former LSU commit can play inside or outside, has great speed to the edge and power to get into the backfield and attack the ball carrier. Williams had 10.5 tackles for loss last season for Michigan State, but only two sacks and Roy could have similar stats in college since he's not always wrapping up the quarterback, but he's always around the ball in the backfield to make a play.
Farrell's take: Both players are good against the run, get into the backfield and run plays down but need to improve as pass rushers, so I like the comparison. Both players are very valuable to their teams and they each have a high ceiling. They just need to take the next step.