Comparing the top five 2020 TEs to recent college stars
RELATED: Comparisons for the top five 2020 QBs | RBs | WRs
For the next two weeks, Rivals.com is launching a series comparing the top five players at each position with current college players or those who were selected in the 2019 NFL Draft to better give fans an idea of who these players are and what to expect from the next round of superstars in the game.
Today, we move to tight ends.
1. DARNELL WASHINGTON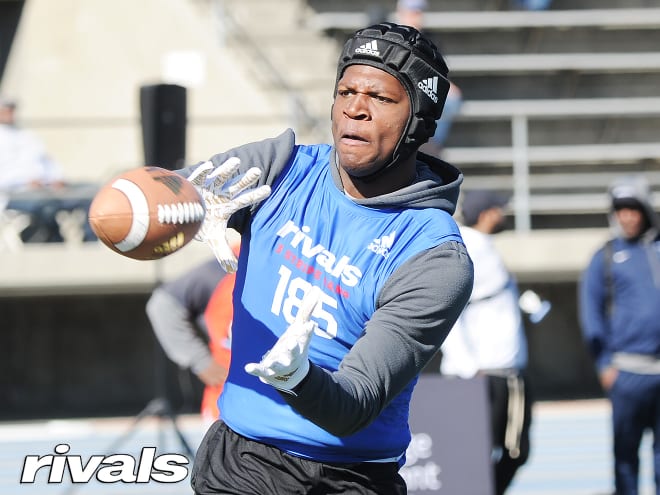 Comparison: Albert Okwuegbunam
Overview: It's nearly impossible to come up with a recent comparison for Washington since he's 6-foot-7 and 255 pounds, so O.J. Howard makes sense but really he looks like LeBron James in person and that's not really an overstatement. The five-star tight end is pure muscle, he's long and athletic and he's like no tight end we've seen in recent memory. Okwuegbunam would be the closest fit since he's 6-foot-5 and 255 pounds and a huge weapon in Missouri's offense, catching 43 passes and six touchdowns last season. But Washington could be one-of-a-kind and that's why he's so highly pursued by all the top programs.
Farrell's take: Rob Gronkowski would be a good comparison, but this is about comparing players to current college football standouts or guys who just went in the draft so Okwuegbunam is a solid comparison. However, out of high school it's not even close as Okwuegbunam was a tall, skinny pass catcher who weighed about 215 pounds. Washington is smaller than Austin Seferian-Jenkins was out of high school but so much more athletic. He's freaky.
2. KEVIN BAUMAN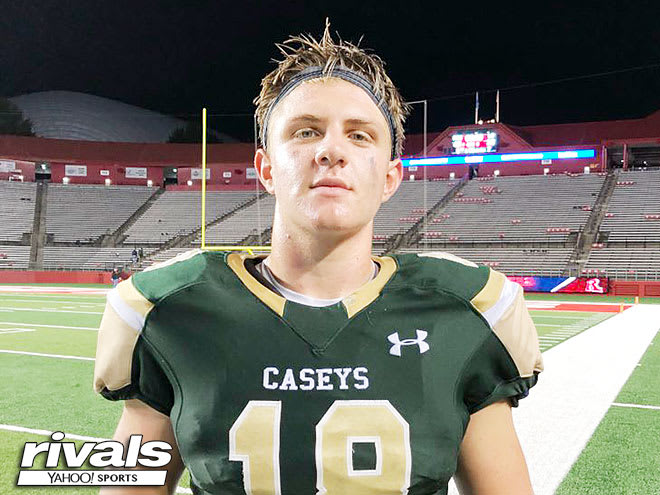 Comparison: Drew Sample
Overview: Bauman can line up on the line of scrimmage or flexed out and then run his routes, use his size to his advantage and be a big target in the passing game. The Notre Dame commit does not look like the flashiest or fastest tight end on tape but he gets open, can catch the ball in a crowd and quarterbacks can throw it up to him and he will come down with it. The four-star should be an excellent red-zone threat in South Bend. On film, he looks a lot like former Washington tight end Drew Sample, who was a second-round pick in the NFL Draft. Not a bad comparison at all.
Farrell's take: Sample turned into a very athletic tight end in college and was underrated coming into the draft, so Bauman is in good company. The difference? Sample was a little known two-star out of high school who was lightly recruited. Bauman is way ahead of him as far as development at the same stage.
3. MICHAEL MAYER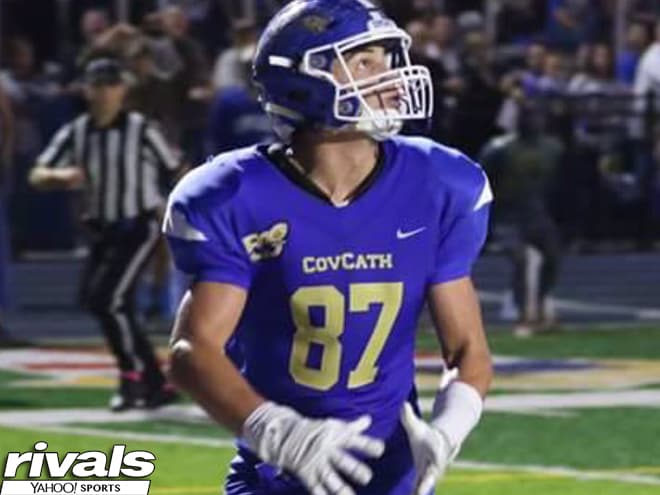 Comparison: Colby Parkinson
Overview: Also committed to Notre Dame, Mayer looks more athletic and is a bigger outside match-up problem for slower linebackers or smaller defensive backs. The four-star is excellent in space, can quickly get down the field and stretch it for deep passes. Parkinson has an inch or two on Mayer, but the Notre Dame pledge could still be growing and his frame will fill out to deal with more physical players in the college game. With Bauman and Mayer in Notre Dame's class, the Irish passing attack with their tight ends should be outstanding for years to come.
Farrell's take: Parkinson is much bigger than Mayer right now but they are both solid pass-catchers who can do work in the red zone. Mayer will add weight and keep his speed and ability to stretch the field. He will emerge as an excellent pass catcher at the college level. Parkinson should be one of the top tight ends in college football this year.
4. D'ANDRE ROGERS
Comparison: Hunter Bryant
Overview: One of the best-looking tight ends in this class, Rogers is a big target who brings surprising athleticism to the field so he can overpower people at the line of scrimmage but he's most comfortable getting out in space and almost playing like a big receiver. Bryant, one of the top four tight ends in the 2017 class, played very similarly in high school but he's been beset by injuries during his time at Washington. Still, he's expected to have a breakout season this year and Rogers could follow suit in the future wherever he ends up. Programs from across the country remain involved.
Farrell's take: Both hail from the same high school, so the comparison is a natural. Neither is tall but both are very athletic and can work from the flex position as a match-up nightmare. Rogers just has to hope he stays a bit more healthy than Bryant has been.
5. THEO JOHNSON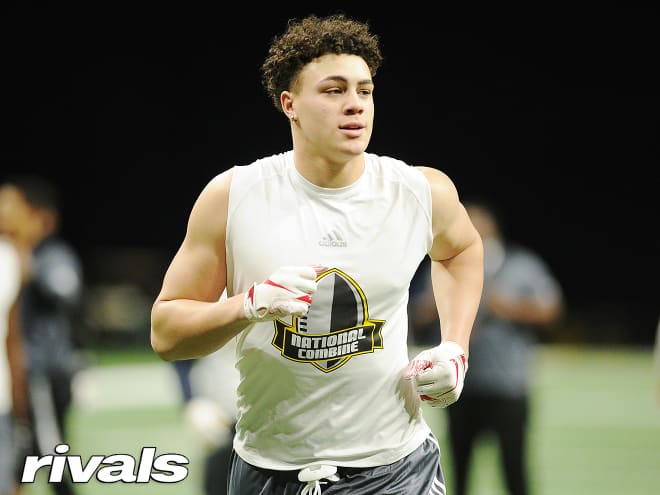 Comparison: Alize Mack
Overview: Mack ended up being a seventh-round NFL Draft pick out of Notre Dame and he had some hiccups throughout his college career but he's still an athletic tight end who can create mismatch nightmares and stretch the field. That's how we view Johnson, the top-ranked player in Canada who has really seen his recruitment completely take off during the spring. Johnson is used more as an outside receiver in high school and the competition he plays is weak, but he's got excellent size and he's athletic and reminds us a lot of Mack in high school.
Farrell's take: Johnson, like Mack out of high school, is an athletic tight end with a big frame who can get down the field. Mack played much better competition but you can see the physical comparisons on film. We expected more of Mack in college, so it will be interesting to see how Johnson develops.