Commitment Breakdown: Rivals100 TE Jake Johnson to Texas A&M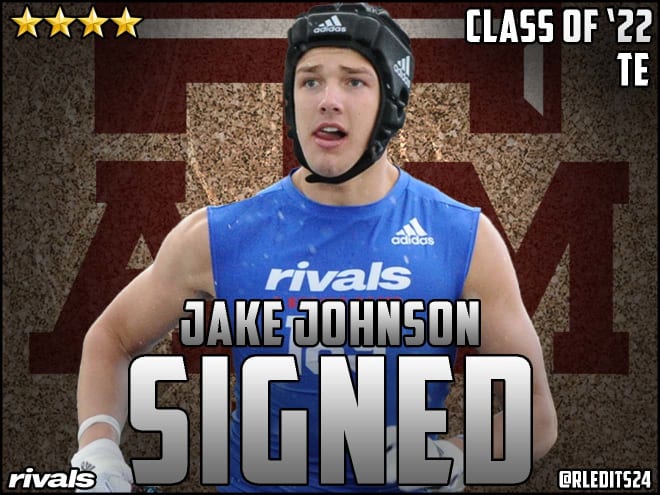 A change in Baton Rouge on the sidelines proved to be important for the Aggies during the 2022 recruiting cycle. Committed to LSU from April 15 until Dec. 7, Oconee County four-star tight end Jake Johnson reopened his recruiting process finding a new home in College Station.
WHAT THE AGGIES ARE GETTING
What Texas A&M added is an all-purpose tight end to their roster. In Oconee County's offense, the Warriors' coaching staff moved Johnson around creating mismatches in the secondary with corners and safeties while exploiting linebackers. Johnson can line up with a hand in the ground and out wide. His versatility and size bring options to the offense.
WHAT MAKES JAKE JOHNSON DIFFERENT
Johnson is part of the new era tight end, one that can do it all. The Rivals100 talent may not have receiver speed, but all the other attributes apply. He is fluid, athletic, and catches everything clean. Another big part to his game is how he sells his routes. One does not have to be the fastest when selling routes the way Johnson does.
WHY THIS IS BIG FOR TEXAS A&M
When Jimbo Fisher's offense clicks, there is a pass receiving tight end that can burn secondaries all game long. The addition of Johnson is an invaluable piece to the 2022 class that can't be understated. For bragging rights, flipping a four-star away from LSU is a plus.