Commit Fit: Which Big Ten signees found the best situations?
Sometimes it's not always the highest-ranked prospects that fit the best with the program of their choice. In this Commit Fit series, Rivals.com National Recruiting Director Mike Farrell looks at the best fits from the 2020 class to the programs with which they signed.
Mark Pszonak contributed to this report.
QUARTERBACK
2. CJ Stroud, Ohio State
3. Deuce Hogan, Iowa
Farrell's take: Smothers is a great fit for what Scott Frost wants to do with the Huskers and Stroud could be the next great quarterback in Ryan Day's offense. Iowa fans will appreciate Hogan's cerebral game and Bowens could be a huge surprise for Penn State. Spann is raw, but has a high ceiling because of his height and athleticism.
RUNNING BACK
2. Reggie Love, Illinois
3. Peny Boone, Maryland
Farrell's take: You can't go wrong with a New Jersey running back heading to Wisconsin, so Berger is a great fit. Love is a shifty downhill runner for the Illini and Boone is a huge and physical back who will work between the tackles for Maryland. Holmes will continue the running back tradition at Penn State and Morrison is shifty and can do a lot in the Nebraska offense.
TIGHT END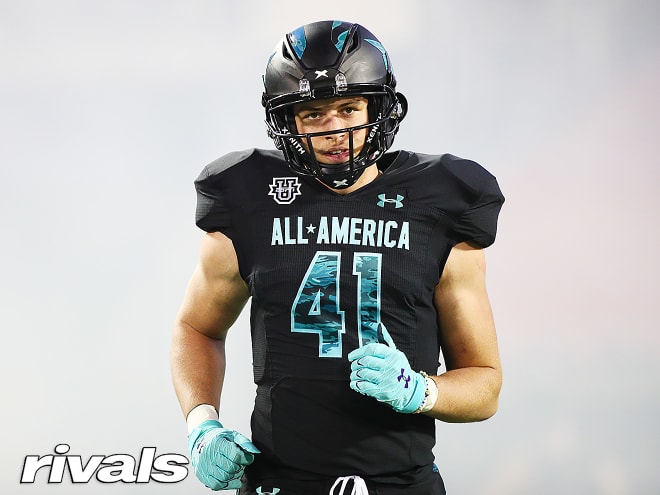 1. Elijah Yelverton, Iowa
4. Tommy Guajardo, Michigan State
5. Matt Hibner, Michigan
Farrell's take: Yelverton is athletic with good hands and could be the next great tight end at Iowa while Johnson is a pure pass-catcher and downfield threat. Dakovich is well-rounded and a great fit for Wisconsin as a blocker and pass-catcher. Guajardo is a sleeper to keep an eye on depending on how the Michigan State offense develops. Hibner will be a fan favorite for Michigan fans as a tough guy to bring down.
WIDE RECEIVER
3. Abdur-Rahmaan Yaseen, Purdue
Farrell's take: Fleming is so smooth with good size that he will excel early in the Ohio State offense. Yaseen is a terrific pass-catcher who gets better the more he's targeted. Jarrett could be the next great receiver at Maryland and can work outside or from the slot. Mann will put up big numbers in the Gophers' offense. Williams is a huge get for Indiana and could dominate early in the Hoosiers' passing offense.
OFFENSIVE LINE
1. Trey Wedig, Wisconsin
2. Gus Hartwig, Purdue
4. Paris Johnson Jr., Ohio State
5. Peter Skoronski, Northwestern
Farrell's take: Wedig is huge, physical and will fit perfectly into the Wisconsin offense. Hartwig is athletic, nasty and can play either tackle or guard for Purdue. Corcoran has that aggression and nasty disposition Nebraska fans expect in linemen. Johnson Jr. is elite and could be the next great tackle at Ohio State. Skoronski is a smart, heady and athletic interior lineman who will be a team captain at Northwestern.
DEFENSIVE TACKLE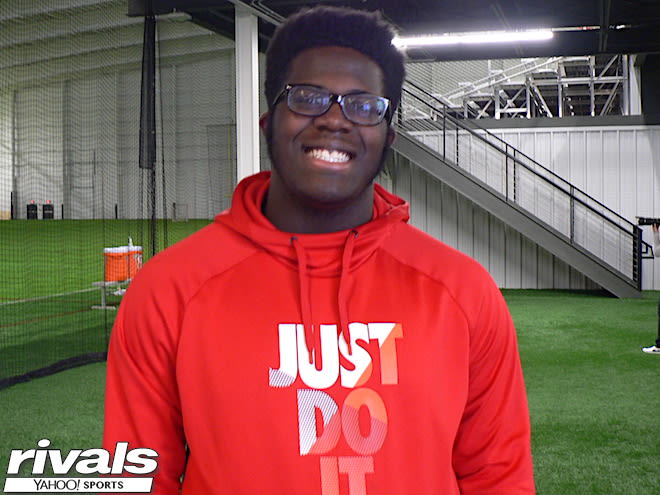 3. Bryce Austin, Purdue
Farrell's take: Brevard can shoot the gap and stuff the run in the Penn State scheme. Black is a great, athletic grab from Georgia for the Huskers who can chase the passer. Austin and Lewis should be early impact guys at their programs with their size and power. Saad is undersized and may take longer to develop but will be a great fit down the line.
DEFENSIVE END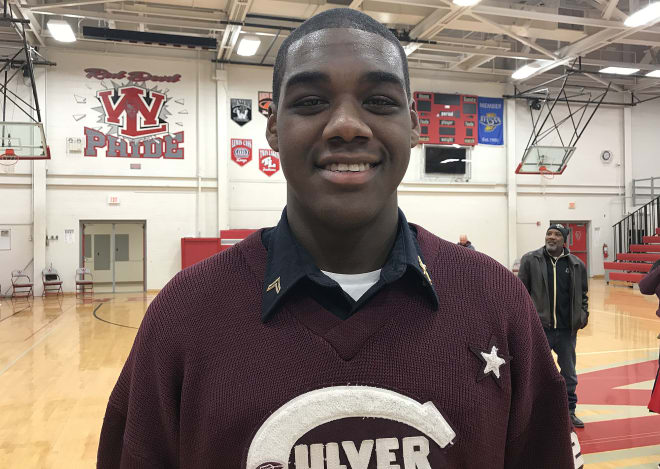 1. Deontae Craig, Iowa
2. Greg Hudgins, Purdue
Farrell's take: Craig is a high motor kid who fits in with exactly what Iowa likes at end. Hudgins plays with surprising power. Gunnerson is a big end who works well off contact and will hold the edge well in Nebraska's scheme. Henry might not be the next Chase Young athletically but he's a hard worker who will develop. Vanover is a big end who could end up sliding inside.
LINEBACKER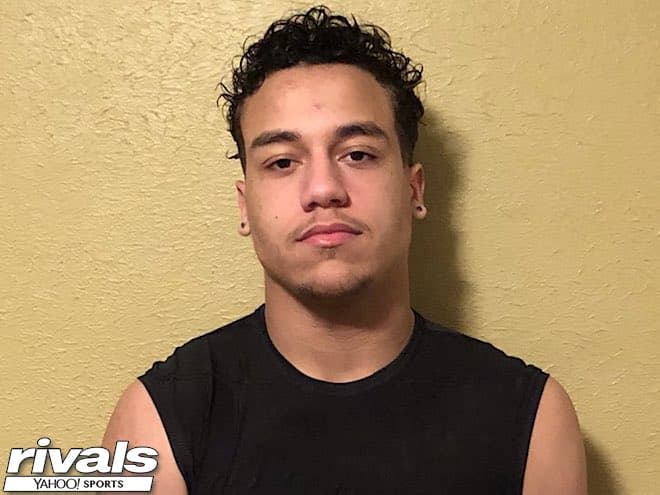 2. Cody Simon, Ohio State
Farrell's take: Johnson is a super athletic and smart tackling machine who will be a team leader for Wisconsin. Simon is a big hitter and super physical linebacker who has the athleticism Ohio State fans are used to. Jacobs diagnoses plays quickly and makes the right read, so he will cover a lot of ground for Penn State. Wheeler isn't the longest linebacker, but he's a hitter and is surprising in coverage. Brown will make a ton of plays at Minnesota.
DEFENSIVE BACK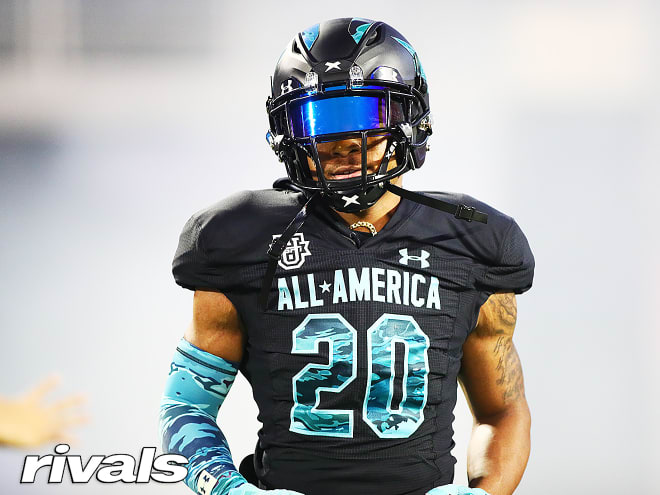 1. Andre Seldon, Michigan
2. Darius Snow, Michigan State
Farrell's take: Seldon may be small, but he's a lockdown corner. Snow is just the kind of rangy, big-hitter that Mel Tucker likes. Jennings is long and has good closing speed. Melton is a terrific athlete who can run with anyone for Rutgers. Ransom can lose focus at times, but once he gets used to the speed of college, he'll be a good one.