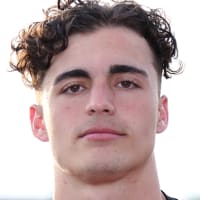 Class of 2020
Muscle Shoals
Muscle Shoals , AL
Logan Smothers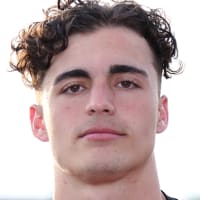 Logan Smothers
Dual Threat Quarterback
•
6'2"

|

190 lbs
•

Class of 2020
Muscle Shoals , AL
|
Muscle Shoals
Commitment Status
signed committed
7/26/2018
Nebraska
Top School Interests
SCHOOL INTERESTS
Official Visit | Showing 5 of 10
MAR
JUN
SEP
DEC
MAR
JUN
SEP
DEC
SIGNING DAY
SO. '17–'18
JR. '18–'19
SR. '19–'20
signed committed
7/26/2018
Nebraska
100%
MAR
JUN
SEP
DEC
MAR
JUN
SEP
DEC
SIGNING DAY
SO. '17–'18
JR. '18–'19
SR. '19–'20
All Analysts and Publishers forecast changes. Click on the graph to filter by week and user type.
Chad Simmons
07/23/2018 10:00 AM
He took an early visit to Lincoln, then will take much of his family with him again at the end of July. The Husker coaches have made him feel important and Smothers like the Scott Frost offense.
Sean Callahan
07/20/2018 07:22 AM
Scott Frost and Mario Verduzco have done an outstanding job with the recruitment of Smothers. The early relationship they established with him should pay off big.
Forecast Totals
Forecast statistics as of 07/26/2018.