Ask Farrell: Who could become five-stars after all-star events?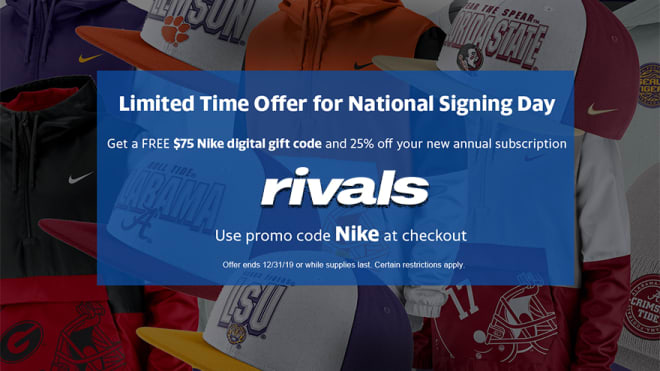 National Signing Day is only days away and there is an unlimited amount of storylines heading into next week. We will cover those in full coming up.
But only weeks away are the all-important Under Armour All-America Game in Orlando and the All-American Bowl in San Antonio, the last, best evaluation opportunity for the 2020 class.
There was a change at the top in the latest Rivals rankings as Clemson defensive tackle commit Bryan Bresee is the new No. 1, followed by Clemson quarterback pledge D.J. Uiagalelei, Alabama. QB commit Bryce Young is surging up the rankings, and uncommitted five-star linebacker Justin Flowe and LSU cornerback pledge Elias Ricks round out the top five.
What's so valuable about the Under Armour and All-American Bowl games is that they pit the best on best, in pads, one final time before this class finally gets wrapped up in February.
So often, senior seasons feature elite prospects whipping average high school football players, but that changes at these events because it's really the best players competing on a national stage in pads. There are summer events and those matter. There is the 7-on-7 season and that's important.
But this is a once-in-a-lifetime setting and it's crucial for evaluation purposes. And there are always dramatic changes in the final rankings release because of that.
FARRELL'S TAKE 
We ask Rivals National Recruiting Director Mike Farrell to name three or four players he will particularly have his eye on who could make that leap into five-star status with an outstanding performance at the all-star events in the coming weeks.
"A few guys I will have my eye on are quarterback Harrison Bailey, linebacker Drew Sanders, wide receiver Gee Scott Jr., defensive tackle DeMonte Capeheart and some others. Those are the guys on the cusp, at least, but I'm also interested in Michael Mayer at tight end. He may be getting overlooked because of Arik Gilbert and Darnell Washington. However, there are always a few from far outside the five-star cusp who make it a tough decision every year, so guys like linebacker Phillip Webb, defensive end Desmond Evans, offensive tackle Tosh Baker and defensive tackle Gervon Dexter are a few I'm really interested in seeing."