Ask Farrell: Which program will have the strongest 2020 finish?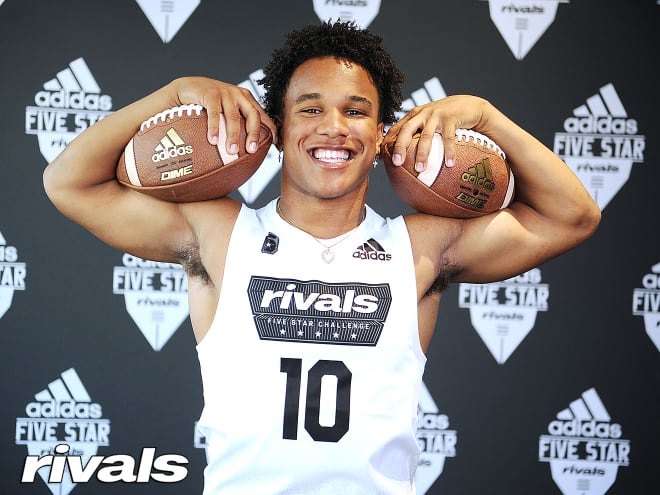 National Signing Day is less than a week away and there could still be some significant surprises when it comes to the top recruits in the 2020 class.
There are nine prospects in the top 50 who remain uncommitted and while some will not make their commitments until the all-star events, things could get clearer as to which schools stand out most.
Linebacker Justin Flowe, defensive end Jordan Burch, cornerback Kelee Ringo, tight end Darnell Washington, linebacker Trenton Simpson, running back Zachary Evans, quarterback CJ Stroud, linebacker Phillip Webb and running back Jalen Berger are the players high in the Rivals100 who remain uncommitted.
Flowe has Clemson and Oregon high on his list; Burch has LSU, Clemson and others; Ringo looks to be down to Georgia and Texas; Washington still has Georgia, Miami, Alabama and others up there; Simpson is considered a North Carolina lean; Evans might be looking hardest at LSU; Ohio State could be tough to beat for Stroud but Michigan, USC and others are there; Webb looks to be an Alabama/LSU battle; and Berger could be leaning toward Rutgers at this point.
With the departure of Sam Pittman as Georgia's offensive line coach to Arkansas, teams could be trying to pick off Bulldog offensive line commits. Auburn and others are definitely trying with five-star Broderick Jones and others so new offensive line coach Matt Luke will have to halt any progress in the coming days.
Five-star receiver Rakim Jarrett is committed to LSU but Alabama and Maryland are pushing him. Five-star linebacker Demouy Kennedy remains committed to the Crimson Tide but, in reverse, LSU is looking to flip him. Four-star offensive lineman Chris Morris is committed to Texas A&M but Miami and others remain involved.
Outside that top list, four-star offensive lineman Javion Cohen remains committed to Auburn but Alabama is pushing for him leading up to signing day.
FARRELL'S TAKE
There are still a lot of interesting storylines heading into Signing Day. We ask Rivals National Recruiting Director Mike Farrell which team has the best chance to close the strongest with some of the prospects mentioned above?
"I think Alabama will have the strongest finish, although I still believe LSU or Clemson will finish with the No. 1 class in the Rivals.com Team Recruiting Rankings. Georgia will have a strong close as well, but I have the feeling Alabama will pull some surprises. It could be tight end Darnell Washington or flipping Rakim Jarrett or stealing Phillip Webb. I just don't bet against Nick Saban. Oh, and watch out for Jordan Burch. He's a wild card and Alabama is in there as well as anyone."