Ask Farrell: Which '21 DEs stand out, who might still emerge?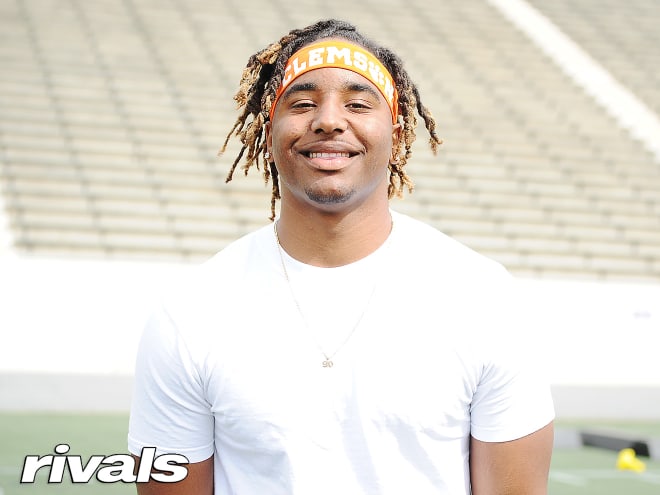 There are already four five-star defensive ends in the 2021 class and we're not even through the crucial spring evaluation period.
That number might move up or down depending on how players perform, but so far the No. 1 player in the country is strong-side defensive end Korey Foreman, followed by Sammamish (Wash.) Eastside Catholic's JT Tuimoloau, Ohio State pledge Jack Sawyer (weak-side defensive end) and Florida commit Tyreak Sapp.
*****
MORE ASK FARRELL: Is Amarium Mims a lock to remain No. 1 OL? | Can Vols keep elite TEs home? | How secure is Emeka Egbuka as top-ranked 2021 WR?
CLASS OF 2020 RANKINGS: Rivals250 | Position | Team | State
CLASS OF 2021 RANKINGS: Rivals250 | Position | Team | State
*****
Plenty of other interesting names pop up along the defensive end rankings as well, since Monkell Goodwine has shown his dominance at times and he's right outside the five-stars at strong-side defensive end.
Rounding out the top five at strong-side defensive end is Bradenton (Fla.) IMG Academy's Tunmise Adeleye, who had a strong showing on the Rivals Camp Series in recent weeks.
At weak-side defensive end, the first prospect outside of that five-star billing is Texas commit Ja'Tavion Sanders, followed by Roanoke (Ala.) Handley's Dylan Brooks, who has the build and the offer list to impress anybody, Brooklyn (N.Y.) Erasmus Hall's Jahzion Harris and Scottsdale (Ariz.) Saguaro's Quintin Somerville.
Looking back to the 2020 recruiting class, there were three five-star defensive ends total in Clemson signee Myles Murphy, South Carolina signee Jordan Burch and Alabama signee William Anderson, who earned that bump in the rankings after an outstanding week at the All-American Bowl.
So, the bet at this point is that since there are already four five-star defensive ends in this class that 2021 is at least somewhat better at the top end than the 2020 group and there is potential for a lot more movement.
FARRELL'S TAKE 
We ask Rivals National Recruiting Director Mike Farrell his thoughts on the DEs in the 2021 class?
"I'm sold on Foreman, for sure, and Sawyer is very solid, but I do have questions about Tuimoloau and Sapp. Sapp was a guy I pushed for because he reminded me a lot of Carl Lawson at the same stage, a shorter but powerful end who could kill you off the edge. But he has a lot of developing to do and he missed time last season, so he needs to keep progressing.
"And as for Tuimoloau, he's a great jumbo athlete and a freak in many ways, but I wonder if he's a great football player as well who will continue to progress. As for guys I'm looking at who could move up, I really like Adeleye as a huge kid who wins with speed, power and desire and Goodwine is very interesting to me as well. This could be a very deep defensive end class."