A look at the top-ranked cornerbacks in Rivals.com history
The off-season is a time for reflection and at Rivals.com we thought it would be interesting to take a look at our highest ranked players in history by position. Today we look at the cornerbacks led by this year's No. 1 prospect.
LOOKING BACK AT TOP-RANKED PROSPECTS: QB | RB | WR | OL | DE | DL | LB
1. DEREK STINGLEY, NO. 1 IN 2019
Recruiting: If Stingley finishes the 2019 class with his current ranking, the five-star will be the only No. 1 cornerback in Rivals history dating back to 2002. He had been committed to LSU early in his recruitment but backed off that pledge. He picked LSU over Florida and Texas in recent weeks.
Overview: Stingley is preparing for his senior season at Baton Rouge (La.) Dunham.
Farrell's take: Time will tell if Stingley Jr. holds onto the No. 1 spot overall but he's clearly in the discussion when it comes to the best cornerbacks in Rivals.com history based on his size, athletics and instincts. He's a rare prospect and it's scary to think how good he could be with another season of high school football under his belt.

2. TED GINN JR., NO. 2 IN 2004
Recruiting: At the U.S. Army All-American Bowl, Ginn committed to Ohio State over Michigan, USC, Miami and others. The Buckeyes were considered the frontrunner for some time.
Overview: Ginn finished his college career with 125 receptions for 1,943 yards and 15 touchdowns. He was the ninth overall pick in the 2007 NFL Draft and then had more than 9,400 return yards and more than 5,000 receiving yards in his pro career.
Farrell's take: Ginn was ranked as a cornerback but was a dynamic receiver and return man as well in high school. He wasn't overly physical on defense but he could make plays on the ball like few others. His career was obviously on offense in college and the NFL and his long-term success speaks to his talent.

3. VERNON HARGREAVES, NO. 2 IN 2013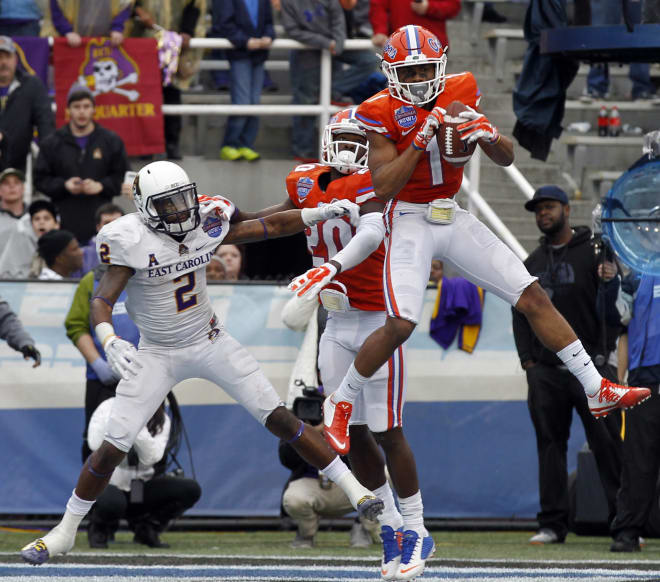 Recruiting: A week before his eventual commitment, Hargreaves tweeted a top five that had the Gators listed No. 1. Then that week, the five-star and a few teammates visited Gainesville and upon his return home, Hargreaves announced he had committed to Florida over Clemson, Miami, Notre Dame and Vanderbilt.
Overview: In three years with the Gators, Hargreaves totaled 121 tackles and 10 interceptions. He was the No. 11 overall pick in the 2016 NFL Draft by the Tampa Bay Buccaneers and in his first two seasons has more than 100 tackles in the league.
Farrell's take: Hargreaves finished as one of the highest rated cornerbacks in our history but I always had some question marks about his consistency and size. I was higher on a few others cornerbacks in the class but he had a very good senior season and was outstanding at the Under Armour week so I was outvoted. It's not that I didn't think he was a five-star, but No. 2 overall was a bit high for me. He had a solid career at Florida and became a first-round pick so he's lived up to his ranking.

4. ERIC BERRY, NO. 3, 2007
Recruiting: The five-star defensive back picked Tennessee in December of his senior season over Auburn and Georgia with Ohio State, USC and others involved.
Overview: In three seasons with the Vols, Berry finished with 245 tackles and 14 interceptions. He was the fifth overall pick in the 2010 NFL Draft. Berry has played with the Kansas City Chiefs for eight seasons and has more than 400 total tackles with 14 picks.
Farrell's take: Berry was one of the most naturally gifted prospects I've seen regardless of position and he did everything with fluidity and ease. He was also a big hitter and did great work near the line of scrimmage. He had a great career at Tennessee, was a first-rounder in the NFL Draft and has had a great NFL career. He's lived up to the billing and was the sure thing of the 2007 class despite being No. 3.

5. JABRILL PEPPERS, NO. 3 IN 2014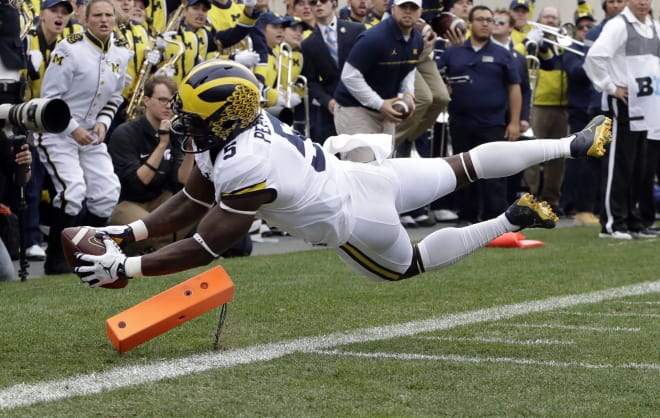 Recruiting: Peppers committed to Michigan over Penn State and others in May before his senior season. Stanford was the early front-runner, but the Wolverines were his childhood favorite.
Overview: Peppers played for the Wolverines for three seasons and finished with 125 tackles. He was also utilized on offense and special teams. The former five-star was then the No. 25 pick in the 2017 NFL Draft by the Cleveland Browns. In his first pro season, Peppers was used on defense and special teams.
Farrell's take: I first saw Peppers as a freshman cornerback at Bosco and he was amazing. He grew each year and turned into a prospect who could succeed at cornerback, safety or running back. He was a can't-miss kid in a loaded recruiting class overall. His career at Michigan was a good one and he earned a first-round grade in the NFL so he lived up to the hype.

6. IMAN MARSHALL, NO. 3 IN 2015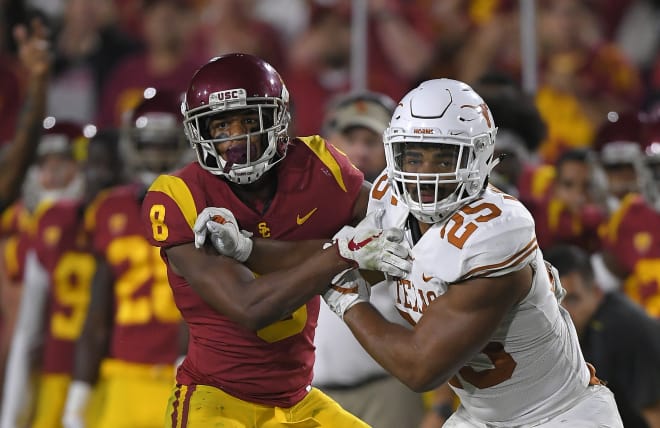 Recruiting: On National Signing Day, Marshall picked USC over Florida State, Michigan, LSU and UCLA. The Trojans were long considered the favorite.
Overview: In three seasons at USC, Marshall has 170 tackles, six interceptions and 27 pass deflections. He is entering his senior year.
Farrell's take: Marshall was one of the biggest cornerbacks I've scouted and had great leadership skills and an excellent work ethic. He was that rare big corner you could leave on an island in high school. His career at USC has been solid so far but hasn't lived up to the high expectations yet. This year will be a big one for his draft status.

7. PATRICK PETERSON, NO. 5 IN 2008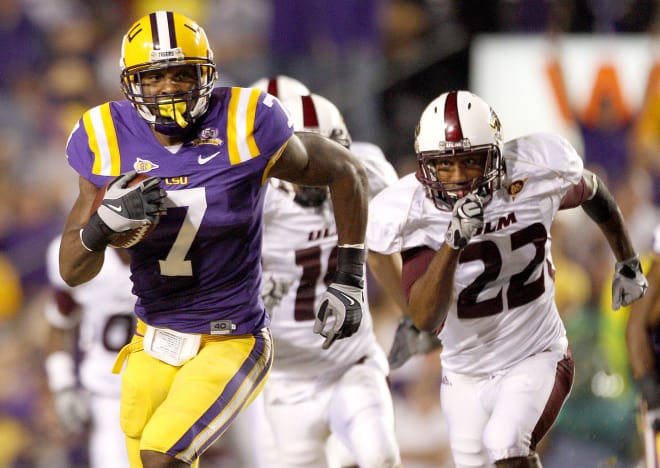 Recruiting: Originally a Miami commit, Patrick Johnson, who now uses the last name Peterson, reopened his recruitment and seriously considered LSU, Florida, USC, Georgia and Florida State. He pledged to the Tigers at the U.S. Army All-American Bowl.
Overview: In three seasons at LSU, Peterson finished with 135 tackles and seven interceptions. He was the fifth overall pick in the 2011 NFL Draft by the Arizona Cardinals where he has recorded more than 300 tackles with 21 interceptions now entering his eighth season.
Farrell's take: Patrick Johnson then, Patrick Peterson now, he was special regardless of the name. He had great size, swagger and instincts and loved to be challenged. His career at LSU was awesome, he was a top five pick in the NFL Draft and he's considered by many to be the best cornerback in the NFL. No. 5 in the country is pretty good but perhaps he should have been higher.

8. PATRICK SURTAIN, NO. 8 IN 2018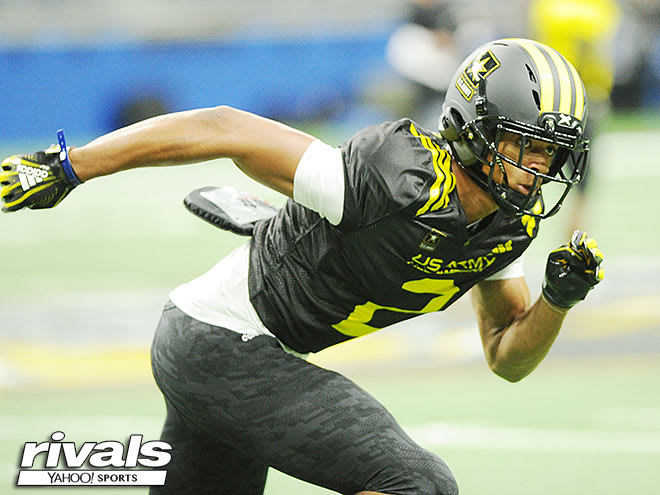 Recruiting: Surtain committed to Alabama on National Signing Day and when asked on ESPN why he picked the Crimson Tide, the five-star said, "Why Alabama? They win championships." Miami was also a contender and tried to make a late run and then Clemson and LSU were also seriously involved.
Overview: The former five-star is expected to compete for immediate playing time during his freshman season with the Crimson Tide.
Farrell's take: Surtain was long, smooth and very explosive as a high school prospect and he used his long arms as well as anyone. He's just starting his career but it is expected to be a very good one at Alabama and he could easily emerge as a first-rounder in a few years.

9. (tie) KENDALL FULLER, NO. 9 IN 2013
Recruiting: Virginia Tech and Clemson were the two legitimate finalists for Fuller, who committed to the Hokies in the summer before his senior season started. He was also looking at Michigan and USC. Fuller's three brothers played in Blacksburg.
Overview: Fuller had two fantastic seasons at Virginia Tech but then suffered a knee injury that he sustained early in his junior year. Following that setback, Fuller was a third-round selection by the Washington Redskins where he had 97 tackles and four interceptions in two seasons. In January, Fuller was traded to the Kansas City Chiefs.
Farrell's take: I was the biggest Fuller fan of anyone because of his instincts. Yes he had good size, long arms and he could run, but the kid just seemed to know where the ball was going at all times. His knee injury hurt his draft status and he's already been traded in the NFL but I think he's going to be a star. He was my top guy in 2013 at cornerback.

9.(tie) MARLON HUMPHREY, NO. 9 IN 2014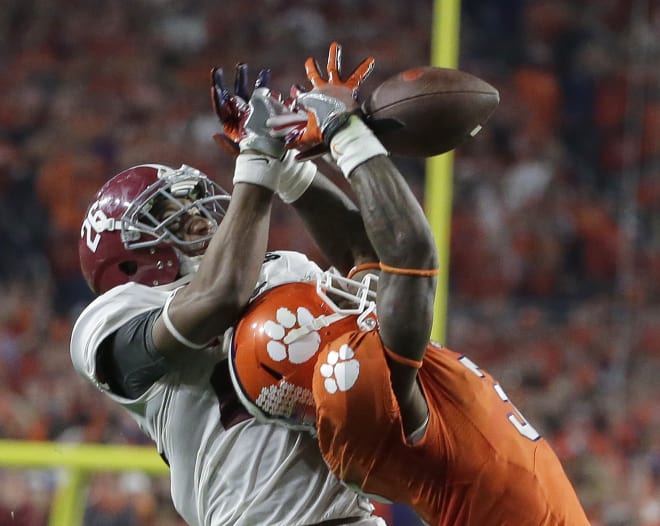 Recruiting: Humphrey followed his father's footsteps picking Alabama over Florida State, his other finalist. UCLA and Mississippi State were also seriously considered. Bobby Humphrey was an All-American running back for the Crimson Tide in the 1980s.
Overview: After redshirting his first year, Humphrey had two impressive seasons with the Crimson Tide where he finished with 81 tackles and five interceptions. He was the No. 16 pick in the 2017 NFL Draft and had two picks in his rookie season.
Farrell's take: Humphrey was very smooth, made everything look effortless and has the size and length to be special. It's no surprise he had a good career at Alabama and ended up as a first rounder. And he's off to a good start to his NFL career. He was always a cocky kid and you need some of that to play cornerback.
9. (Tie) LEON WASHINGTON, NO. 9 IN 2002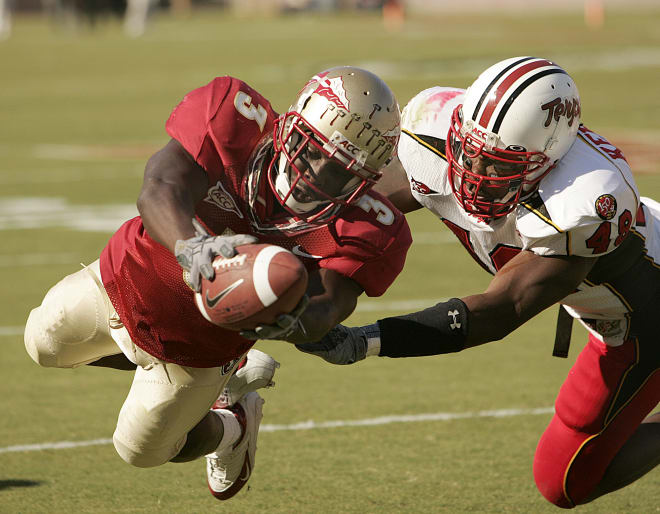 Recruiting: Washington chose Florida State over South Carolina and had called the Seminoles his leader in the days leading up to his decision. The five-star grew up a Florida fan. Rated as a cornerback, Washington moved to running back in Tallahassee.
Overview: In four years at Florida State, Washington rushed for 2,041 yards and 12 touchdowns and was also used in the pass game as well. He was a fourth-round pick of the 2006 NFL Draft and was a two-time Pro Bowl selection. Washington finished his NFL career in recent years with 2,271 rushing yards and 16 rushing TDs and has the most kickoff returns for touchdowns in NFL history with eight.

Farrell's take: Washington, like Ginn, was ranked as a cornerback but ended up playing offense in college and beyond which speaks to his athleticism. Out of high school he was an excellent defensive back and showed off his ball skills on offense as well and his special teams ability was off the hook. He had a good college career and set records in the NFL on special teams, so he lived up to his billing.

9. (tie) PAUL OLIVER, NO. 9 IN 2003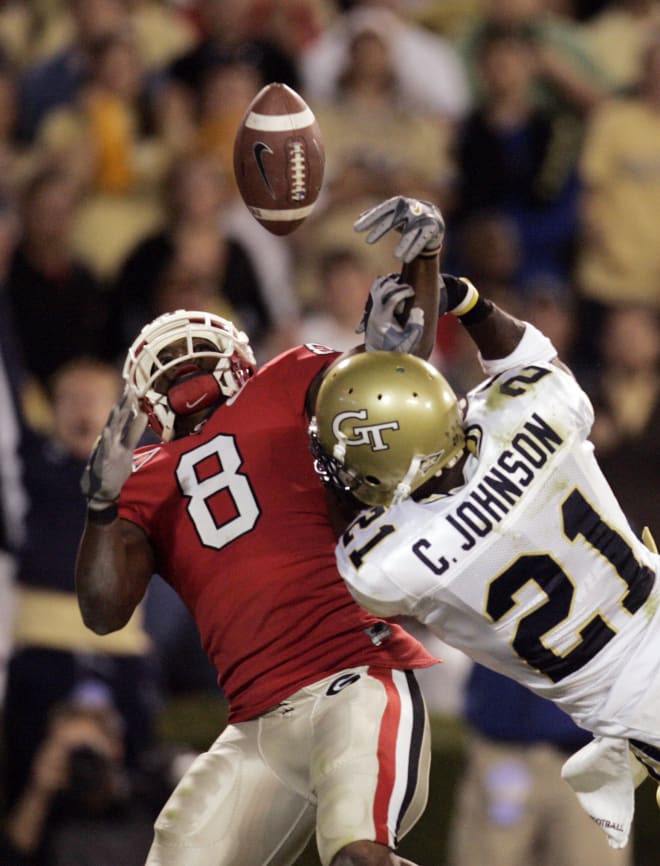 Recruiting: Oliver was a long-term commitment to Georgia but Michigan stayed in the hunt mainly because of his relationship with then-assistant coach Teryl Austin. He ended up sticking with the Bulldogs.
Overview: After a slow start to his career at Georgia, Oliver started to perform well later on and became one of the best defensive backs in the SEC in his junior year. He was ruled academically ineligible, though, and opted for the 2007 supplemental draft. Oliver was a fourth-round selection. His NFL career with the then-San Diego Chargers spanned from 2007-2010 and he had 144 tackles and four interceptions. In 2013, Oliver committed suicide.
Farrell's take: This is such a tragic story as Oliver had great talent, he really came on at Georgia and had a solid NFL career before his suicide. Oliver had solid size, great hips and good instincts as a defensive back and was the top pure cornerback in 2003 which was a talented class.