Which five programs are recruiting WRs the best in 2021?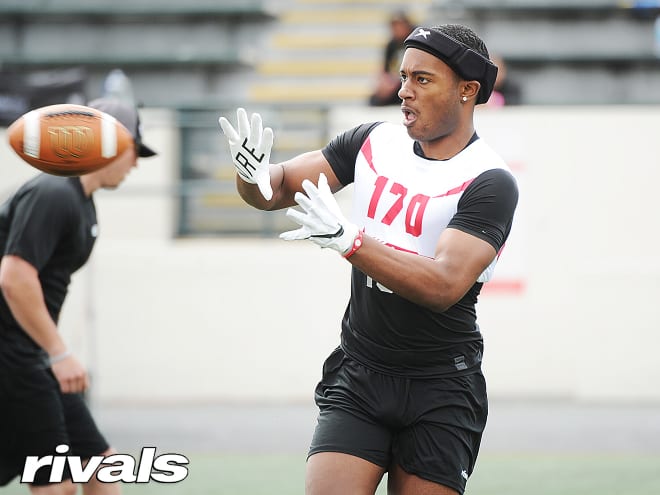 Mark Pszonak contributed to this report.
We are now into July and commitments are still coming in like crazy, which makes it a great time to analyze programs recruiting the best at each position for 2021. Here's my take on the wide receivers.
PROGRAMS RECRUITING BEST BY POSITION: QBs | RBs
CLASS OF 2021 RANKINGS: Rivals250 | Position | Team | State
CLASS OF 2022: Top 100
MORE: Rivals Transfer Tracker
*****
1. OREGON 
*****
2. ALABAMA 
The Tide have once again reached into Florida and landed some serious talent with Jacorey Brooks, Agiye Hall and Christian Leary all bringing different things to the table. Brooks and Hall bring size and route running, while Leary can score from anywhere.
*****
3. OHIO STATE 
*****
4. CLEMSON 
*****
5. OKLAHOMA 
I love the 1-2 punch of Florida five-star Mario Williams and smooth four-star Cody Jackson for the Sooners and they nudge out a few teams for No. 5 here. Williams has a chance to be one of the best in the country in that Sooners offense.
***** 
ODDS AND ENDS