Weekend Visit Preview: Gophers, SEC programs line up key visit lists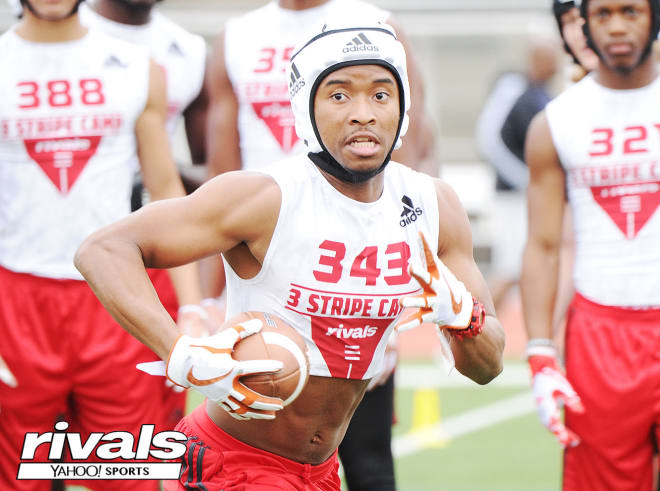 MINNESOTA 

Based on sheer numbers, it looks like the Minnesota will have the biggest official visit weekend at the FBS level. At last check, there were 21 prospects headed to Minneapolis, but that number could grow before the weekend hits. Seven of the currently expected visitors are not committed to the Gophers, including recent Texas de-commit Demariyon Houston. He will be joined by newly minted four-star Minnesota commits Tyler Nubin and Jacob Clark as well as 11 others already pledged to the Gophers.
The late push for new commitments comes after Minnesota spent much of the 2018 season standing pat in recruiting with 23 commitments. That commitment list is down to 21 now, though, and ranked eighth in the Big Ten after a couple defensive ends parted ways. Two of the uncommitted official visitors this weekend are at the defensive end position, including Canton, Mich., high three-star Darius Robinson, who gave the Gophers his final official visit over in-state programs Michigan and Michigan State.
>>Visit TheGopherReport.com for more on Minnesota's big weekend<<
AUBURN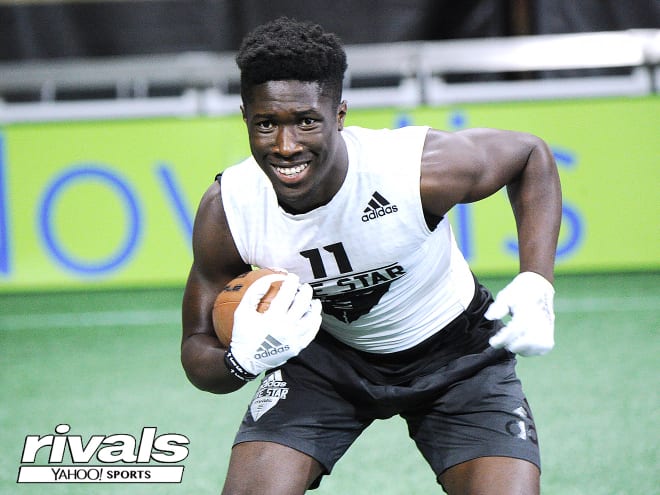 Going into this weekend, Auburn has the No. 7-ranked 2019 recruiting class in the SEC, but its 16 commitments are fewer than any school ranked ahead of the Tigers. That means there is opportunity for upward mobility, and this weekend's list of official visitors provides a chance for Gus Malzahn and his staff to capitalize on that opportunity.
Three big uncommitted targets among this weekend's official visitors are running back Mark-Antony Richards, offensive tackle Bamidele Olaseni and athlete Maurice Hampton. Richards and Hampton are both 5.9 Rivals Rated prospects, while Olaseni is the No. 8 ranked JUCO prospect in 2019.
Among the committed prospects expected to officially visit this weekend is five-star wide receiver George Pickens. Pickens has been looking at other schools, including Alabama and LSU. But getting him around fellow five-star commit Bo Nix - with whom he has already started to build that quarterback-receiver bond - as well as fellow receiver commits Ja'Varrius Johnson and Tyler Fromm this weekend could be all Auburn needs.
>>AuburnSports.com has more details on the Tiger's official visitors<<
LSU 

Ed Orgeron has pulled together some impressive recruiting weekends already in this cycle, but the group headed to Baton Rouge this weekend is the best of them all, and one of the best collections of talent at any school across the country this weekend. The weekend has star power, including five-stars Nakobe Dean, Kardell Thomas and Derek Stingley Jr., and also important uncommitted targets as both Dean and his teammate, three-star athlete Raydarious Jones, have chosen to be their final official visit destinations of the process.
A newly minted five-star and the No. 19-ranked prospect in the Rivals100, Dean may be the most important visitor at any school in the country this weekend. Besides Stingley and Thomas, six more LSU commits in this 2019 class are expected to join Dean and Jones on their official visits this weekend. The class ranks third nationally with just 20 commits, fewer than any other school ranked in the top five.
>>For more on LSU's recruiting weekend visit TigerDetails.com<<
OLE MISS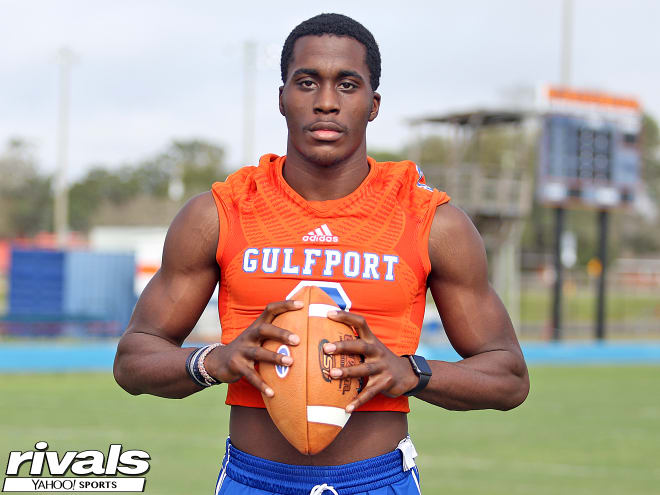 Head coach Matt Luke is putting together a string of big official visit weekends now that the season is over. Luke prefers off-season official visits to game weekend official visits, and between these last three weekends before the December signing period Ole Miss may use half or more of their allotted official visit slots. The group slated to be in Oxford this weekend could end up with double-digit prospects, and it features several important targets and commits.
There are three non-Ole Miss commits scheduled to officially visit with the Rebels this weekend, including in-state linebacker Derick Hall II. Virginia Tech running back commit Keshawn King and recent Michigan running back de-commit Eric Gray are also slated to officially visit, though the status of Gray's visit may be in jeopardy. Interestingly, one of the key official visits this weekend is from longtime commit Nick Broeker, an offensive lineman from Illinois who is scheduled to immediately follow up his Ole Miss official visit with one to Ohio State on Monday and Tuesday.
>>Head to RebelGrove.com for more about this weekend's visitors<<
INDIANA 

There are several ways to define "big" when it comes to an official visit weekend, but if you value importance to a class and the impact on recruiting long term, then Indiana's weekend fits the bill. As many as six unofficial visitors will join offensive line commit Michael Katic in Bloomington this weekend.
The headliner is Rivals100 wide receiver David Bell, the state's top-ranked prospect and the top overall target on the Hoosiers' board. This is expected to be Bell's final official visit before he makes a decision in early January, and Indiana is trying to outduel in-state rival Purdue, which is the perceived team to beat, now that Jeff Brohm is staying in West Lafayette.
Purdue is also the primary competition for Rivals250 linebacker Cameron Williams, the second Indiana four-star official visitor this weekend. Williams has an official visit lined up to Purdue the weekend after Indiana, and will sign on Dec. 19. Stanford cornerback commit Nicolas Toomer and recent Louisville quarterback de-commit Jaden Johnson are among the other prospects scheduled to be in Bloomington this weekend.