Virginia wide receiver Paul Billups commits to North Carolina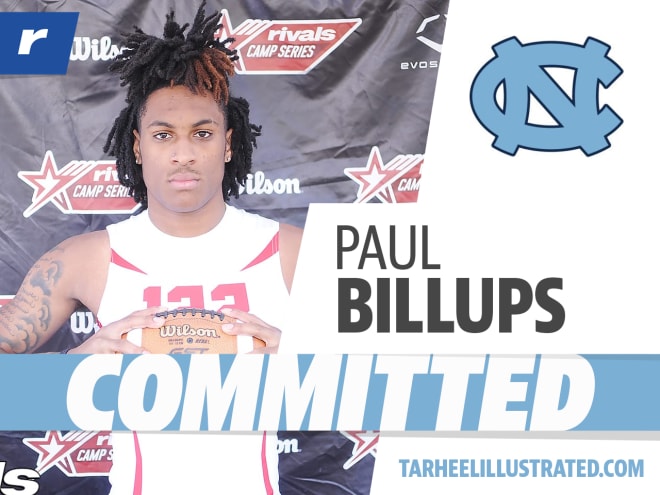 IN HIS OWN WORDS...
"It was the family atmosphere and I can get a great education there," Billups said. "It played a big role to see a whole bunch of 757 guys down there that I'm already connected with. It definitely felt like family already.
"They air the ball out," he said. "They had Dyami Brown and threw the ball a lot and had a great record. Last year they didn't have somebody like that and I see myself becoming that outside receiver for them.
"I'm going to recruit a whole bunch of 757 guys to try to get them down there and try to get us to the National Championship," said Billups. "I want Assad Brown, Keylen Adams, Jordan Bass."
RIVALS' REACTION...
Billups brings an element of toughness to the North Carolina receiving corps. He is a good down field threat with reliable hands. Billups may not be a burner but he has plenty of speed and uses some advanced route running techniques to create separation from the defender. North Carolina did a good job staying consistent with Billups throughout his recruitment and his addition should help in the recruitment other big time players from his area.