Tuesdays with Gorney: Five thoughts on the top 2025 QBs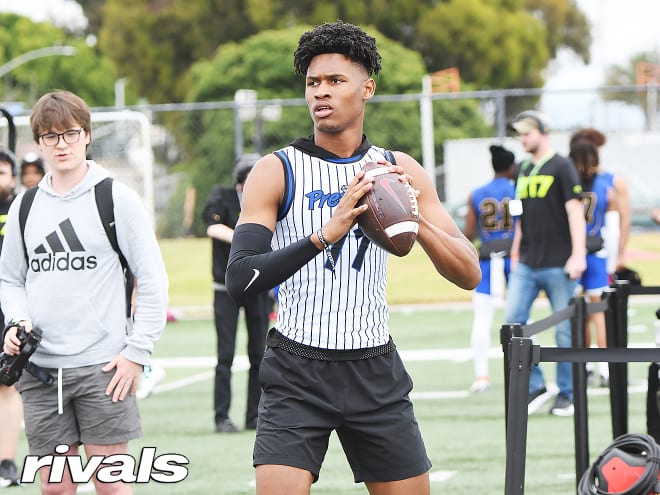 With the 2024 quarterback cycle all but wrapped up and 2025 quarterbacks committing early, especially on the heels of Deuce Knight's pledge to Notre Dame on Monday, there is no better time to break down five thoughts on that 2025 group in today's Tuesdays with Gorney:
NOTRE DAME LOADING UP AT QUARTERBACK
Landing CJ Carr in the 2024 class was monumental for Notre Dame since it beat out Michigan and many others for the high four-star prospect and had to overcome Carr being Lloyd Carr's grandson throughout his recruitment. That was a major accomplishment and should set up the Irish in the coming years.
Things got even better on Monday when the top-rated dual-threat QB in the 2025 class, Deuce Knight out of Lucedale (Miss.) George County, committed to the Irish. Again, there was some mountain climbing that needed to be done since Tennessee and Ole Miss made big pushes to land Knight but Notre Dame had too much pull in the end.
A lefty with a big arm who likes to throw from the pocket but who can also move around and make plays, Knight has all the tools to be special in South Bend. He throws the ball with ease, he's smart, he's accurate and he's a playmaker. There's a reason why Tennessee coach Josh Heupel and Ole Miss coach Lane Kiffin wanted him so badly. But the Irish got him.
*****  
UNDERWOOD IS THE ONE TO WATCH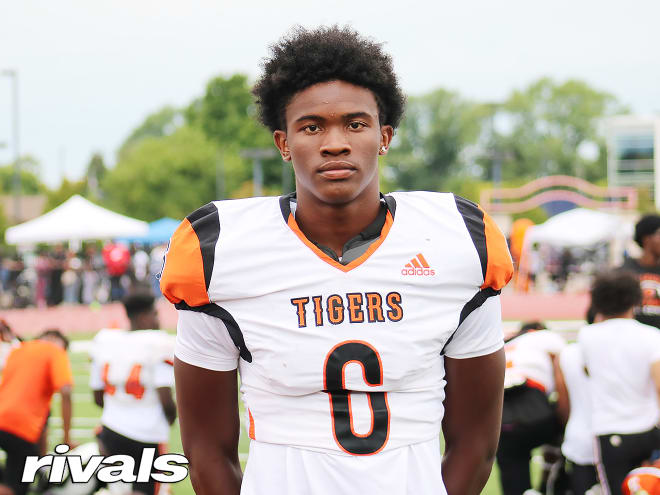 It has long been believed that Michigan and LSU are the front-runners for Bryce Underwood, the only five-star quarterback in the 2025 class so far, with Michigan State, Ohio State and others involved but now there is a new contender in his recruitment.
After a weekend visit to Colorado with his family - where they saw a thrilling come-from-behind overtime win over Colorado State - the Buffaloes are now squarely in this recruitment as well.
According to a source, the Buffaloes feel very good about how things went over the weekend with the Belleville, Mich., standout and his family and they feel they're now in the picture to be seriously considered moving forward.
*****  
LACEY VISITS ALABAMA; STICKS WITH TEXAS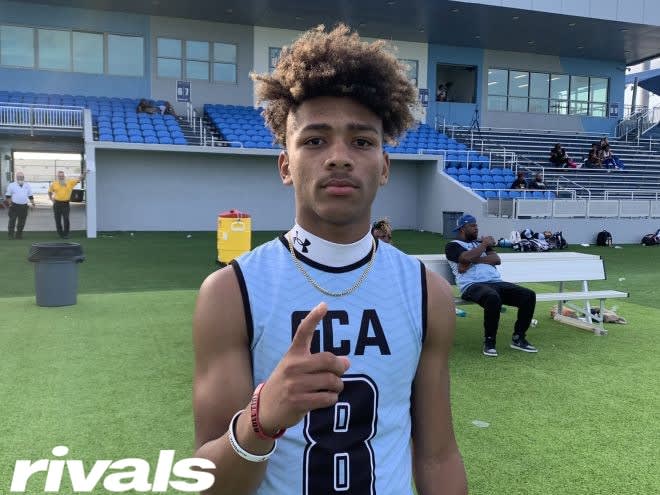 Two of KJ Lacey's 2025 teammates at Saraland, Ala., are now committed to Alabama in five-star receiver Ryan Williams and four-star defensive tackle Antonio Coleman.
No big deal. The 2025 high four-star quarterback picked Texas over the Crimson Tide and many others in June and really hasn't given any indication he's looking in Tuscaloosa or anywhere else.
Sure, Lacey did visit for the Texas-Alabama game but he came away from that loving coach Steve Sarkisian and his play-calling even more. Alabama is in desperate need of quarterback help but five-star Julian Sayin is coming in next cycle and Lacey doesn't seem to be rethinking his own recruitment at all.
*****
ALABAMA MIGHT HAVE A DIFFERENT PLAN ANYWAY
The top target for the 2025 class at quarterback for Alabama is now George MacIntyre and the feeling is that the Crimson Tide could be way out in front.
Tennessee, LSU, UCLA, Auburn and Michigan are some others to watch and the Vols could drastically step it up with the Brentwood (Tenn.) Brentwood Academy standout now that Knight is off to Notre Dame but MacIntyre was back in Tuscaloosa recently and it looks like the Crimson Tide lead.
A tall, long, athletic quarterback who looked very good at the Steve Clarkson QB Retreat over the offseason, MacIntyre has all the tools to be special in the SEC. If Alabama gets Sayin and then MacIntyre in 2024 and 2025, coach Nick Saban's QB problems should be no more.
*****
WHAT NOW FOR BACHMEIER?
Four-star quarterback Bear Bachmeier went to Notre Dame over the weekend and the rumor was that he could leave South Bend committed to the Irish. Stories were getting prepared. Things were taking shape.
The Murrieta (Calif.) Murrieta Valley standout was not committed by Monday when Knight pledged to the Irish so now one wonders where this could take Bachmeier's recruitment.
Stanford is one program to watch. His brother, Tiger, plays for the Cardinal. The new pass-happy coaching staff intrigues him. The mix of academics and athletics is exactly what Bachemeier is looking for - and why he's been so interested in Notre Dame early on.
Oregon could be another to watch but the Ducks already have a pledge from four-star legacy Akili Smith Jr. Michigan could enter the mix again. Or it could be a complete reset now that Notre Dame has its quarterback in the 2025 class.