Transfer Tracker: Nebraska WR Jaevon McQuitty enters portal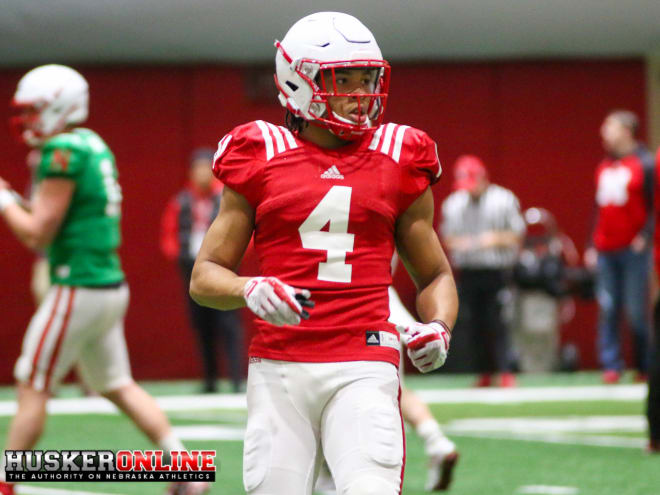 The Transfer Portal has changed the landscape of college football. So at Rivals we bring you the Transfer Tracker, where we analyze players entering the portal and rate them on what kind of impact they could make at their new home.
Next up in the tracker: Nebraska wide receiver Jaevon McQuitty.

AS A RECRUIT
Nebraska became an early favorite for McQuitty and despite flirtations with Iowa, Minnesota and Missouri, McQuitty committed to the Huskers in March 2016, nearly a year before Signing Day 2017.

AT NEBRASKA
After redshirting his first year on campus in 2017, McQuitty saw limited action in 2018, playing 61 total snaps according to Pro Football Focus. After expecting to be a bigger part of the offense in 2019, McQuitty played even less, logging just 20 total snaps and catching two passes.

It was announced earlier this month by Nebraska that he would be medically retiring, but instead McQuitty entered the portal this week in search of a new home. He will have at least one year of eligibility remaining at his next school.

POTENTIAL LANDING SPOTS
It wouldn't be totally shocking to see McQuitty end up back in his home state of Missouri, although it remains to be seen if the Tigers would be interested or have a spot for him on the roster. McQuitty could also follow a number of Nebraska players and end up at Oregon State, where there is an obvious connection between the Beavers current staff and the staff that recruited him to Lincoln.

FARRELL'S TAKE
"McQuitty was a big receiver with sneaky speed out of high school who has battled some injuries over the years. I liked his catch radius and at the Missouri high school level he was able to outrun most, so his upside was excellent. An early injury set him back a bit and he hasn't been able to contribute much beyond special teams so his impact is somewhat unknown. However, when healthy he brings some skills." – National Recruiting Director Mike Farrell
Impact Rating: 5.7 out of 10
IMPACT METER
The Transfer Portal continues to change the way college football programs recruit and mange their rosters so we here at Rivals.com continue to evolve our coverage. Each time a player of note enters the portal, we will examine their potential impact on the college football landscape and assign an impact rating, both when they enter the portal and when they choose a destination. The scale is from 1-10 and the description below explains the scoring scale.
1.1-4.0 — Not a big impact expected, likely a non-starter and down the bench depth player.
4.1- 6.0 — A solid impact can be expected in the right scenario and has the potential to battle for a starting job.
6.1-9.0. — A high impact player who won't change a program but will certainly be a very good contributor and starter.
9.1- 9.9 — A very high impact player who should start the moment he steps on the field and will change the outlook of a program immediately.
10 — A franchise transfer who has a chance to be an All American and one of the elite players in college football.