Transfer Tracker: Florida OL Issiah Walker commits to Miami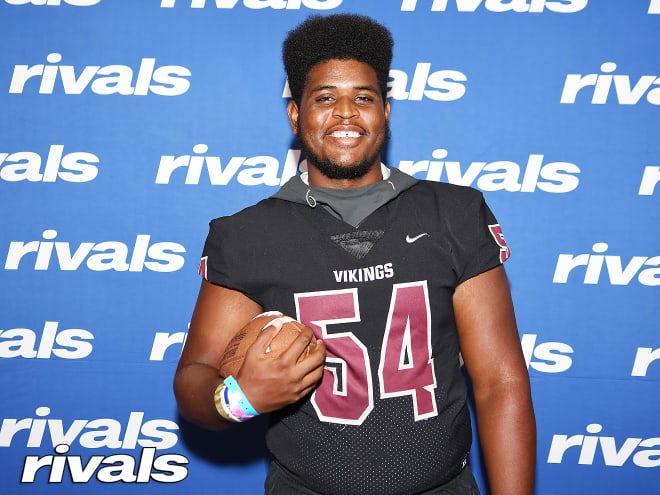 THE LATEST
The bizarre recruitment of four-star Class of 2020 offensive tackle Issiah Walker seems to have come to an end as Walker committed to Miami on Saturday as a transfer. Walker signed with Florida back in December and enrolled in January, but changed his mind and entered the portal after spending the last two months at home in Miami.

It didn't take long for Walker to decide to stay close to home with Miami, despite efforts from the Gators to get him to re-think his transfer decision.

Walker will now provide Miami a much-needed boost along the offensive line, where the Hurricanes struggled mightily in 2019. Walker will join fellow 2020 four-star offensive lineman Jalen Rivers as new arrivals in Coral Gables.

AS A RECRUIT
Walker made a commitment to South Carolina as an underclassman and stuck with the Gamecocks for quite a while, before attention from the in-state schools changed his recruitment. After Florida pushed, he committed to the Gators in the middle of his senior season.

AT FLORIDA
Walker arrived in campus in January but with spring practice scraped, he never got a chance to show what he could do as a Gator. He will have all four years of eligibility remaining when he officially arrives at Miami.

FARRELL'S TAKE
"Walker is a surprisingly early entry into the portal and has a lot of upside for Miami. He's a big kid with a solid punch and good feet. He's still raw as a linemen when it comes to technique, consistency and overall athleticism but his ceiling is high and he has many years to contribute. He was a 4 star for a reason and the Canes recruited him hard out of high school and need help along the offensive line in a big way." – National Recruiting Director Mike Farrell
Impact Rating: 8.3 out of 10
IMPACT METER
The Transfer Portal continues to change the way college football programs recruit and mange their rosters so we here at Rivals.com continue to evolve our coverage. Each time a player of note enters the portal, we will examine their potential impact on the college football landscape and assign an impact rating, both when they enter the portal and when they choose a destination. The scale is from 1-10 and the description below explains the scoring scale.
1.1-4.0 — Not a big impact expected, likely a non-starter and down the bench depth player.
4.1- 6.0 — A solid impact can be expected in the right scenario and has the potential to battle for a starting job.
6.1-9.0. — A high impact player who won't change a program but will certainly be a very good contributor and starter.
9.1- 9.9 — A very high impact player who should start the moment he steps on the field and will change the outlook of a program immediately.
10 — A franchise transfer who has a chance to be an All American and one of the elite players in college football.