Transfer Tracker: Florida lands five-star LSU TE transfer Arik Gilbert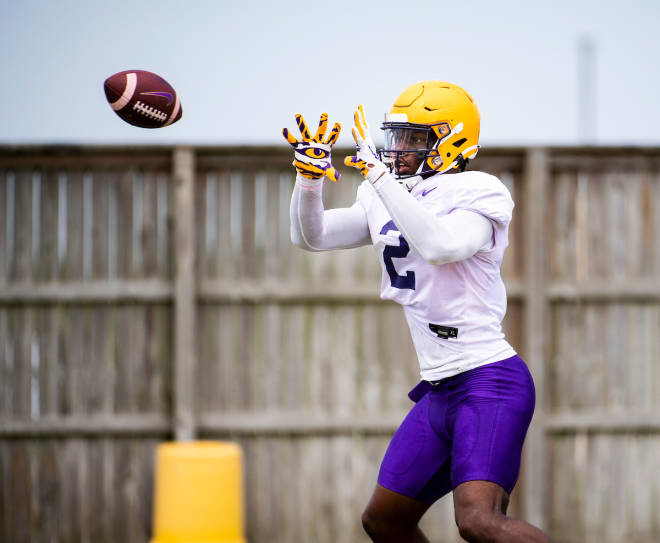 The Transfer Portal has changed the landscape of college football. So at Rivals we bring you the Transfer Tracker, where we analyze players entering the portal and rate them on what kind of impact they could make at their new home.
Next up in the tracker: LSU tight end and former five-star Arik Gilbert, who is headed to Florida.
AS A RECRUIT
A national recruit from early in his high school career, Gilbert shocked the recruiting world when he committed to LSU over Alabama, Georgia, Oklahoma and several others.
AT LSU
Gilbert stepped right into the lineup this season as a true freshman and quickly became one of the Tigers biggest offensive weapons. Through eight games, he had 35 catches for 368 yards and two touchdowns and following the opt-out of draft-bound Terrace Marshall, was clearly LSU's biggest threat in the receiving game. After rumors about Gilbert surfaced late in the fall, he announced his plans to enter the portal in early January. After several different rumored destinations, including a potential return to LSU, Gilbert announced his plans to transfer to Florida on Jan. 31.
FARRELL'S TAKE
"They don't come any better or bigger than Arik Gilbert through the transfer portal. He's an elite talent as either a wide receiver or tight end and can pick up right where Kyle Pitts left off. He has some off field issues but on field talent is never in question and he can be an amazing weapon for the Gators."-- National Recruiting Director Mike Farrell.
Impact rating: 9.9
IMPACT METER
The Transfer Portal continues to change the way college football programs recruit and mange their rosters so we here at Rivals.com continue to evolve our coverage. Each time a player of note enters the portal, we will examine their potential impact on the college football landscape and assign an impact rating, both when they enter the portal and when they choose a destination. The scale is from 1-10 and the description below explains the scoring scale.
1.1-4.0 — Not a big impact expected, likely a non-starter and down the bench depth player.
4.1- 6.0 — A solid impact can be expected in the right scenario and has the potential to battle for a starting job.
6.1-9.0. — A high impact player who won't change a program but will certainly be a very good contributor and starter.
9.1- 9.9 — A very high impact player who should start the moment he steps on the field and will change the outlook of a program immediately.
10 — A franchise transfer who has a chance to be an All American and one of the elite players in college football.