Transfer Tracker: Five-star Clemson RB Demarkcus Bowman hits the portal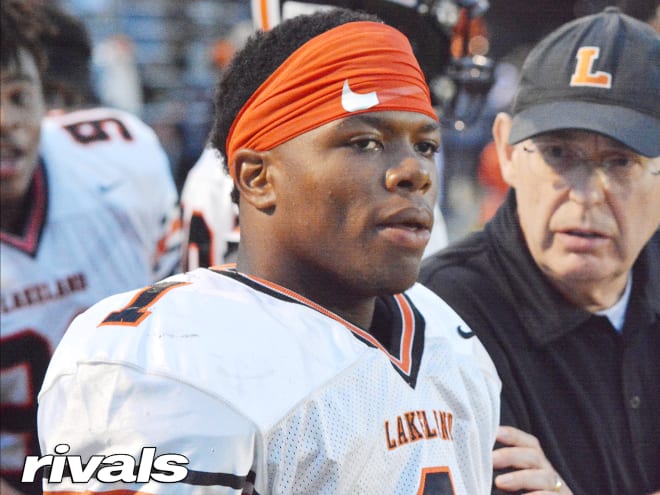 The Transfer Portal has changed the landscape of college football. So at Rivals we bring you the Transfer Tracker, where we analyze players entering the portal and rate them on what kind of impact they could make at their new home.
Next up in the tracker: Clemson running back Demarkcus Bowman
AS A RECRUIT
Bowman emerged as a name to know in recruiting early in his high school career, garnering offers from coast-to-coast while starring for powerhouse Florida program Lakeland High. His recruitment came down to a battle between Florida and Clemson, with the Tigers winning out during the spring of his junior year and holding on despite a late push from the Gators.
AT CLEMSON
Bowman came in to a talented running back room with the Tigers and started out down on the depth chart behind Travis Etienne and Lyn-J Dixon. Nevertheless he saw spot duty in the Tigers first two games of 2020, running nine times for 32 yards. He surprisingly popped into the portal on Thursday and will have four years of eligibility remaining at his next school.
POTENTIAL LANDING SPOTS
There really only seems like two logical options at this point in the process, with Florida as the early favorite, especially considering how hard the Gators worked to land him out of high school. But the dark horse could be USF, where former Clemson offensive coordinator Jeff Scott is now the head coach. Scott was key in landing Bowman at Clemson and will surely try to get him on campus in Tampa as he works to rebuild the Bulls.
FARRELL'S TAKE
"Bowman is a huge surprise in the portal and as a five-star in last years class he will be coveted in a big way. I'm not sure of his reason for leaving but if it's simply a playing time or homesickness issue he's a home run for some Power Five team."-- National Recruiting Director Mike Farrell
Impact Rating: 9.1 out of 10
IMPACT METER
The Transfer Portal continues to change the way college football programs recruit and mange their rosters so we here at Rivals.com continue to evolve our coverage. Each time a player of note enters the portal, we will examine their potential impact on the college football landscape and assign an impact rating, both when they enter the portal and when they choose a destination. The scale is from 1-10 and the description below explains the scoring scale.
1.1-4.0 — Not a big impact expected, likely a non-starter and down the bench depth player.
4.1- 6.0 — A solid impact can be expected in the right scenario and has the potential to battle for a starting job.
6.1-9.0. — A high impact player who won't change a program but will certainly be a very good contributor and starter.
9.1- 9.9 — A very high impact player who should start the moment he steps on the field and will change the outlook of a program immediately.
10 — A franchise transfer who has a chance to be an All American and one of the elite players in college football.