Transfer Tracker: Former West Virginia CB headed to SEC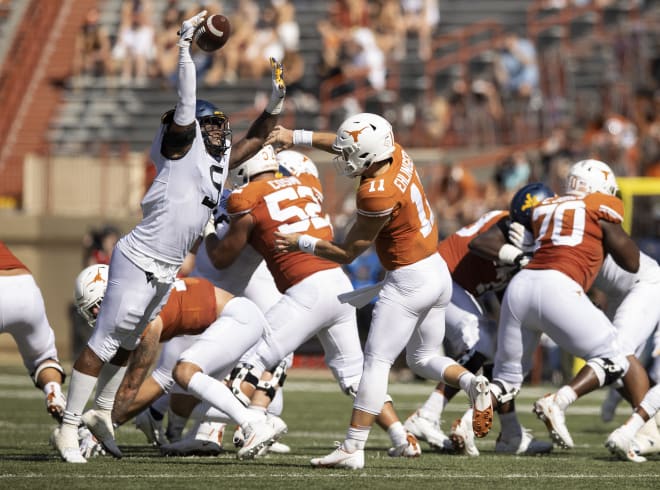 Mark Pszonak contributed to this report.
Auburn landed a key prospect from the transfer portal on Monday as former West Virginia starter Dreshun Miller picked the Tigers over numerous offers. Here's a breakdown of the commitment.
MORE: Rivals Transfer Tracker
Recruiting: Miller had initially committed to LSU, but after an in-season official visit to West Virginia he flipped to the Mountaineers soon after.
As a Mountaineer: Miller redshirted in 2019 after sustaining a season-ending knee injury in the preseason. In 2020 he started nine games, finishing with 31 total tackles, one interception and a team-high eight pass breakups.
Farrell's Take: A very good get for Auburn as a kid that plays the ball in the air very well and has excellent instincts. He's also filled out and is physical. This is a big win over UGA where everyone expected him to go as a Georgia state prospect. He's an immediate plug-and-play guy to me and an immediate starter.
Impact rating: 8.6 out of 10
IMPACT METER
The Transfer Portal continues to change the way college football programs recruit and mange their rosters so we here at Rivals.com continue to evolve our coverage. Each time a player of note enters the portal, we will examine their potential impact on the college football landscape and assign an impact rating, both when they enter the portal and when they choose a destination. The scale is from 1-10 and the description below explains the scoring scale.
1.1-4.0 — Not a big impact expected, likely a non-starter and down the bench depth player.
4.1- 6.0 — A solid impact can be expected in the right scenario and has the potential to battle for a starting job.
6.1-9.0. — A high impact player who won't change a program but will certainly be a very good contributor and starter.
9.1- 9.9 — A very high impact player who should start the moment he steps on the field and will change the outlook of a program immediately.
10 — A franchise transfer who has a chance to be an All American and one of the elite players in college football.