Three-star RB Christopher Johnson focusing on two programs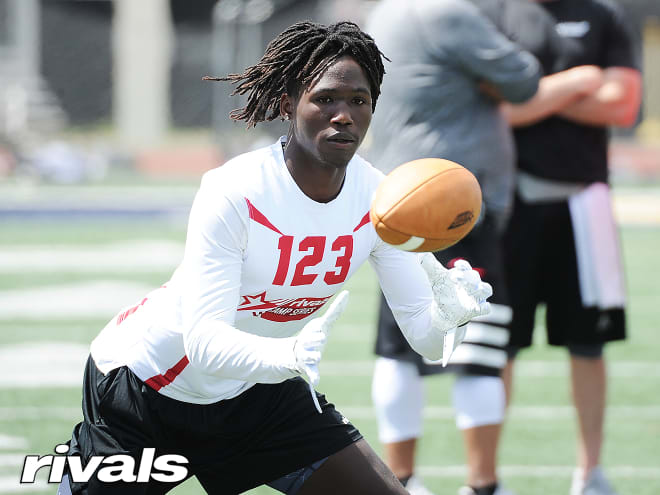 The recruitment of Christopher Johnson has exploded after his gold-medal performance at the Florida 3A Track State Championships in the 100m and 200m dashes this spring. The three-star prospect has recently added offers from Miami, Florida, Alabama, Oregon and Clemson and more are surely on the way for one of the fastest prospects in Florida.
Despite all of the offers he received recently, Johnson seems to really be set on only two programs at the moment. I caught up with him at the Broward County High School media day to talk about those two programs.
IN HIS OWN WORDS
Ole Miss: "The vibe was good. I had a good time up there. That's a school that I probably see myself at so I have to get used to being away from home. I never really thought about staying home, but then Miami came in and showed me how they'll utilize me."
Miami: "They show me how they're going to utilize me, where I'm going to be used on the field. That's the biggest thing for me, I wanna be able to go somewhere and play early. Get on the field right away. Coach Gattis said that you could be a freshman starting in his backfield, as long as you know how to play football."
Other programs involved: "Clemson, yeah, they're catching my interest. But I'm really sticking to those two schools (Ole Miss and Miami) as of right now."
*****
RIVALS' REACTION
Johnson is arguably the fastest prospect in Florida and his performance on the track and field this spring definitely helped cement that reputation. Despite a lot of the top programs in the country involved in his recruitment, Miami really seems to be in the driver's seat here. With the local ties and familiarity with the Hurricanes and some of their players and recruits, Miami is definitely in a good spot for Johnson. He is definitely the type of talent Mario Cristobal would like to keep home. However, Ole Miss isn't giving up.