Three-Point Stance: Week 1 matchups, NIL, commit predictions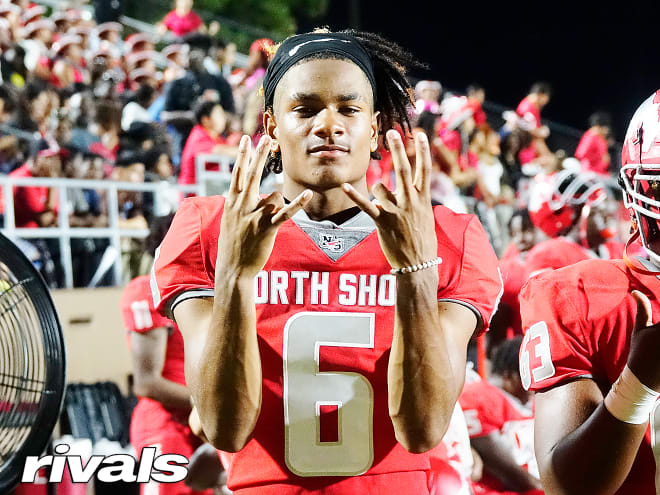 Rivals.com national recruiting analyst Cole Patterson takes on three different topics in this week's Three-Point Stance, including top matchups to watch in Texas for Week 1 of the high school season, how NIL and conference realignment can create more parity on the trail and predictions for some of the top prospects in the Mid-South region.
EXCITING WEEK 1 MATCHUPS
Football is finally back after a long offseason filled with camps, 7-on-7 tournaments and recruiting visits. At last, real games will be played as players look to improve their stocks or simply conclude their careers with a bang.
There is no shortage of compelling matchups in Week 1 inside the state of Texas. Here's a look at some of the more intriguing showdowns that have my attention as action in the Lone Star State gets underway in less than a week.
Galena Park North Shore vs. The Woodlands features a bevy of talent on the field, headlined by the likes of five-star cornerback Devin Sanchez, Wisconsin QB commit Mabrey Mettauer, Penn State RB pledge Kiandrea Baker and four-star WR Quannell X Farrakhan Jr.
Allen vs. DeSoto is a matchup of two of the premier programs in the Dallas-Fort Worth Metroplex. Rivals250 pass rusher Zina Umeozulu leads the way for Allen, while Rivals100 RB Deondrae Riden, Rivals250 WR Daylan Singleton and promising 2027 pass catcher Ethan Feaster are worth watching for DeSoto.
South Oak Cliff vs. Duncanville was a must-watch game last season that was broadcasted on ESPN. There is never any shortage of talent on the field when these two programs square up, and that's again the case this year. Texas pledge Colin Simmons and LSU commit Caden Durham lead a loaded Duncanville squad, while North Texas commit Brandon Jones, rising 2025 LB Jayden Shelton and others will look to shine for South Oak Cliff.
*****
NIL, REALIGNMENT HAS SHAKEN UP RECRUITING PARADIGMS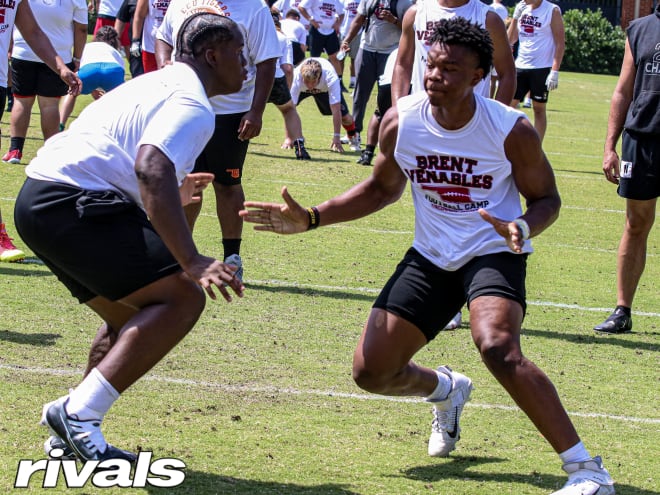 When NIL was introduced in 2021, there was some thought that it would make the rich get richer in college football recruiting. While the usual suspects are still at the top of the rankings, NIL opportunities have created even more parity, at least in terms of individual recruitments.
It evens out the playing field, in a sense. Which gives programs like Missouri - which just landed Williams Nwaneri and is in position to strike for Ryan Wingo - opportunities to make splashes and sell in-state talent on staying home.
Also factoring in conference realignment, it seems as there will be more chances for more programs to add top talent to their recruiting classes. Programs in the SEC and Big Ten, especially, will likely reap the rewards of all the factors impacting college football today.
*****
MID-SOUTH COMMITMENT PREDICTIONS
The next few weeks will see more top talent come off the board and make their commitments. That's especially true in the Mid-South region. Here's some predictions with announcements on the horizon.
Kamarion Franklin: Ole Miss. The Rebels have surged in Franklin's recruitment in the days and hours leading up to his Saturday commitment. I see the in-state team winning out for the coveted five-star, beating out Hugh Freeze and Auburn in the process.
Blake Ivy: Texas A&M. The Aggies have been considered the leader for Ivy for much of the process, and that's where I am leaning ahead of his Saturday announcement. LSU is attempting to make things even more interesting, though.
Daniel Hill: Alabama. Hill has grown most familiar with the Crimson Tide throughout his recruiting process as he's only a short drive away from Tuscaloosa. South Carolina is still a threat and he's a Mississippi State legacy, but the Crimson Tide look best here.
Noreel White: Ole Miss. The Rebels are looking to keep their in-state recruiting momentum rolling this month, and White would be another piece to that puzzle. White backed off his pledge to Arkansas, opening the door for the Rebels and Mississippi State to strike. I give Lane Kiffin's program the edge.
Terry Bussey: Texas A&M. The Aggies pushed the right buttons in Bussey's recruitment from the early stages. While programs like Texas, Oklahoma and Alabama have made runs, it seems as if the Aggies have been able to withstand those pushes. The Aggies look to be in a good spot ahead of a September announcement.
Micah Hudson: Texas Tech. The Red Raiders have been viewed as the front runner for quite some time now, but Hudson has not yet announced a commitment. When the five-star ultimately makes his commitment is anybody's guess. But the Red Raiders are in position to land its highest rated recruit of the Rivals era.
Kobe Black: Texas. Black hasn't set a firm commitment date to this point, but he could be close to going public with a decision. If that is indeed the case, I like where Texas sits for the highly touted defensive back out of Waco.