Three-Point Stance: Transfers, quarterbacks, breakout players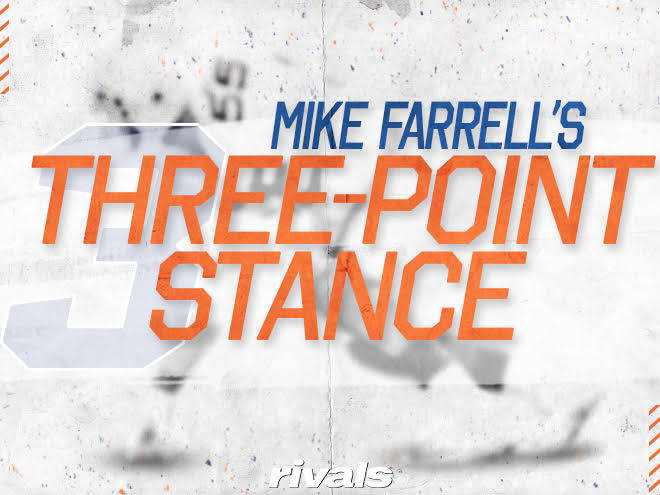 Rivals National Columnist Mike Farrell is here with his thoughts on some huge recent transfers, the top 10 quarterbacks heading to new homes through the portal and five players who could break out next season in the Big Ten.
1. THOUGHTS ON RECENT TRANSFER MOVES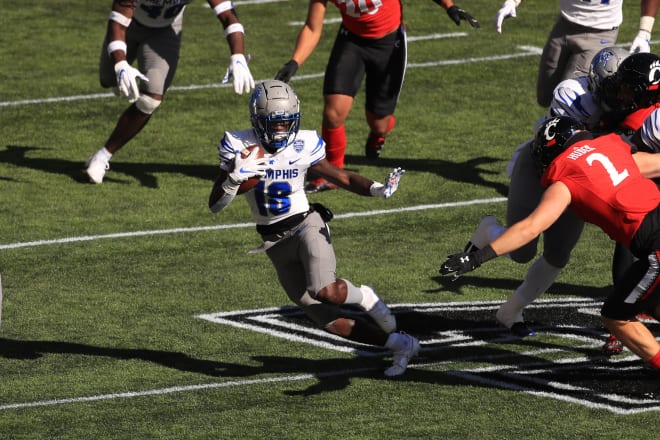 Transfer portal activity has slowed a bit since a sustained frenzy at the end of the college football season but there have still been some talented players finding new homes. Here's my take on some of the bigger, recent announcements.
S Tykee Smith, Georgia – Smith can play free, strong or star in the Georgia defense and immediately gives the Bulldogs experience and a ballhawk in the secondary, an area where they needed help. It doesn't get much bigger than this on defense.
WR Tahj Washington, USC – USC has big outside receivers and some sudden guys as well, but Washington is so hard to check from the slot that he could put up massive numbers. This gives Kedon Slovis even more options.
LB Itayvion Brown, Michigan State – Brown is a physical specimen who can play early at Michigan State. He can make an impact on a defense right away because of his size and ability to get after the passer. This is a superior talent.
WR Christian Fitzpatrick, Michigan State – Fitzpatrick might not be as good as his brother Dez but he's bigger and could play either tight end or wide receiver for the Spartans. If used properly he will be a mismatch issues for many opponents.
QB Terry Wilson, New Mexico – New Mexico isn't on the radar for many when it comes to football dominance but Wilson is a talent and should light up the Mountain West with his pass-run ability and SEC experience.
WR Melquise Stovall, Pitt – Stovall is sneaky strong and will be a difficult slot receiver to cover. Picture a player you can use on inside handoffs and short screens who will churn for extra yardage but can also stretch the field. He's nearly 200 pounds on his short 5-foot-9 frame.
QB Jason Bean, Kansas – Bean is intriguing because he can extend the play and run and he can catch fire passing the ball at times. His completion percentage isn't great and he makes some mistakes but Kansas needs the arm.
*****
2. THE TEN BIGGEST IMPACT QUARTERBACK TRANSFERS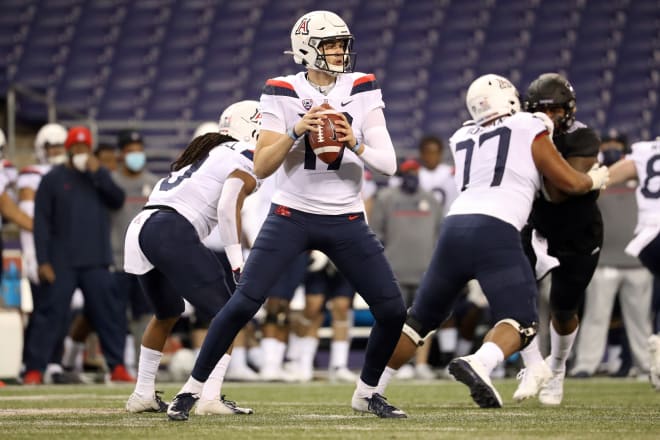 Despite not being able to take hosted visits and with much of the recruiting done over Zoom, transfer players have found new homes over the last several months. Here are the 10 transfers that will make the biggest impact this season, based on team needs, conference title aspirations and playoff picture.
1. McKenzie Milton, Florida State -- Milton has injury questions to answer but his leadership is unquestioned and his talent level was showcased at UCF before his gruesome career-threatening injury. Mike Norvell's offense is quarterback-friendly for a quick decision maker and I expect Milton to put up nice numbers.
2. Grant Gunnell, Memphis — Quarterbacks that play at Memphis tend to do well and Gunnell has the talent to put up monster numbers. He'll have weapons to work with with the Tigers.
3. Bailey Zappe, Western Kentucky — Zappe is joining his old coordinator Zach Kittley from Houston Baptist and the numbers they could put up together are astronomical. This is a great fit.
4. Jack Coan, Notre Dame — Coan isn't a dynamic passer and might not even win the starting job but there is little doubt in my mind he will impact the Notre Dame season in a big way.
5. Ryan Hilinski, Northwestern — Hilinski is entering a good situation and an offense that fits his skillset. Northwestern will take a step back defensively but offensively he can keep things going.
6. Alan Bowman, Michigan — Bowman doesn't arrive until the summer but he put up impressive numbers when healthy at Texas Tech and he's a tough leader.
7. Will Levis, Kentucky — I love the way Levis throws the ball and he comes to Kentucky from Penn State without any lost confidence. I like his swagger and fit for Kentucky.
8. Tyler Shough, Texas Tech — Shough has some work to do with consistency and accuracy but he's shown he can be a rhythmic passer at the Power Five level.
9. Tanner Mordecai, SMU — Mordecai is a nice fit at SMU and will keep their offense rolling along as he replaces prolific passer Shane Buechele.
10. Ethan Garbers, UCLA — Dorian Thompson-Robinson is the guy at UCLA but Garbers will push him. Down the road he's a nice pairing with Chip Kelly for his sneaky ability to extend the play and work outside the pocket.
*****
3. FIVE BIG TEN PLAYERS THAT WILL STEP UP IN 2021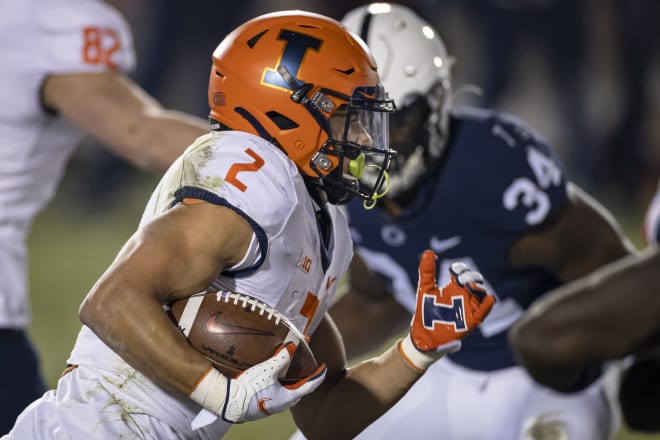 It's only the spring, and I'll probably do this list again in the fall, but there are certain players I expect to step up in a big way this upcoming season. Here are five in the Big Ten.
1. RB Chase Brown, Illinois — I'm no dummy. I'm taking the best returning runner for Illinois because, under Bret Bielema, Brown can surpass 1,000 yards next season.
2. DB Matt Hankins, Iowa — Hankins has a ton of experience and leadership skill and should be one of the best all around defensive backs in the Big Ten this year.
3. LB Curtis Jacobs, Penn State — Jacobs is expected to step up and fill the SAM role. Brandon Smith will get a lot of the attention but Jacobs has great potential and will be pushed harder this season.
4. LB Micah McFadden, Indiana — McFadden is a leader and is expected to be bigger and more consistently physical this season which could mean big things on defense. Double-digit tackles for a loss and sacks are possible.
5. LB Mohamed Toure, Rutgers — Toure is a big play waiting to happen as evidenced by his five tackles for a loss and 4.5 sacks last season out of 20 tackles.