Three-Point Stance: Transfer portal, Big Ten, freshmen spotlight
Rivals recruiting analyst Clint Cosgrove has thoughts on the NCAA's recent transfer portal changes, the craziness of the Big Ten through the first quarter of the season and why impact freshmen are an asset in recruiting.
1. NCAA made positive changes to the transfer portal, for the most part at least
The NCAA recently announced changes regarding the transfer portal and I believe they got it right for the most part. The transfer portal had become the Wild West with rosters constantly in flux and something needed to be done about it.
The new rules bring clarity and definition to a portal process that previously had very little of either. There will now be a total of 60 days throughout the year where players who wish to enter the portal will be allowed to do so and the way the NCAA scheduled the 60 days is perfect for both players and coaches.
There will be two open portal periods with the first being a 45-day period starting after the championship selections are made. The season will pretty much be over at this point and with most players already having their postseason exit meetings they will have ample information time to weigh their options. They will then have a month and a half to ultimately decide if they want to enter the portal.
The second period will be the 15 days from May 1 to May 15 which coincides with the end of spring football. This will give players the option to transfer once they have a good understanding of where they fit in their respective programs. Both of these periods will give players the time and resources to make an educated decision on entering the portal while also giving the coaches clarity as to what their roster will look like moving forward.
The one area I believe the NCAA missed on here was blocking the 19 players who had entered the portal after Sept. 1 and basically forcing them to remove themselves. I feel like those players should have been grandfathered in and been allowed to stay in the portal. It was a small enough group to not affect college football as a whole, but could result in far reaching consequences for the players as they had already told their coaches they no longer wanted to be a part of the program and they planned on transferring elsewhere. Not a good situation for a player to be in and I feel this could have easily been prevented.
*****
2. Big Ten is shaping up to be a little crazy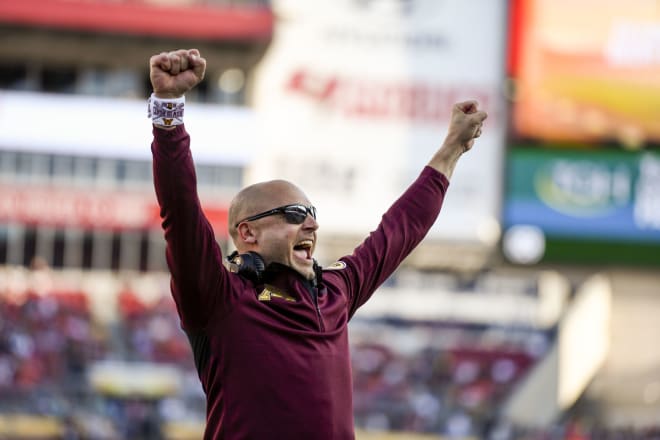 The first few weeks of the season have been a wild ride for the Big Ten to say the least. We have seen upsets, teams already outperforming expectations, others underperforming and a coach has already been fired.
The Big Ten East has been close to perfect with the entire side of the conference having just one loss after Michigan State's loss to Washington this past weekend. While Ohio State and Michigan were likely to be undefeated at this point, the same can't be said for the rest of the East which has for the most part outperformed expectations. Indiana sits at 3-0 almost matching their projected win total of 4.5 games on the season. Penn State made a statement by blowing out Auburn on the road. Maryland hasn't necessarily shocked anyone by starting 3-0, but it still won a game over a solid SMU squad that many considered a toss-up. Rutgers is another team already approaching its projected win total of four along with a statement over Boston College. The East appears to be very strong and should be incredibly competitive this season.
The Big Ten West on the other hand has been a little bit wonky to start the season. Minnesota appears to be the clear leader early on and the Gophers are currently the only undefeated team of the group. Wisconsin already dropped a home contest to Washington State. Northwestern started strong with a win over Nebraska only to drop its next two games with one of them coming at the hands of FCS opponent Southern Illinois. Iowa has shown signs of being solid but only beat South Dakota State 7-3 and lost to Iowa State prior to a win over Nevada on Saturday in a game that finished well after 1 a.m. Illinois has been a pleasant surprise with blowout wins over Wyoming and Virginia and its only loss coming to Indiana in the final seconds. Purdue, which many considered a team poised to have a breakout season, currently sits at 1-2 with their only victory coming over FCS foe Indiana State.
Nebraska has been the biggest surprise in the Big Ten thus far and for all of the wrong reasons. The Huskers have three losses with their only victory coming over FCS North Dakota and Scott Frost has already been fired.
The West should be interesting to say the least and while Minnesota looks to be the early favorite, there are so many questions on this side of the conference that it is any teams to take.
*****
3. Impact freshmen will sell your program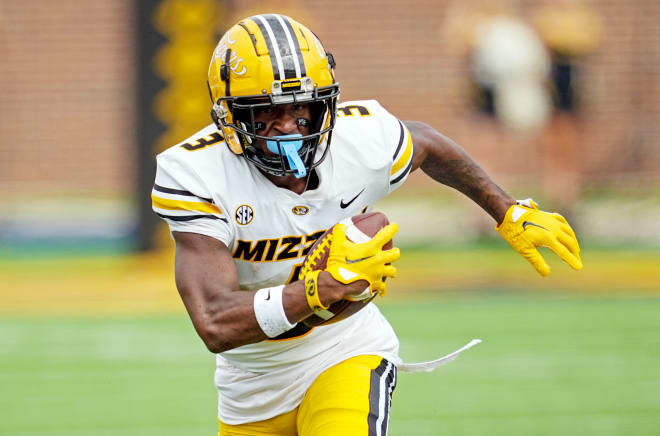 One trend I've noticed when talking to recruits as of late is the attention they are paying to freshmen making an early impact at the programs recruiting them. The college coaches seem to have taken notice as well and this appears to be a recruiting pitch that is being used more often than ever. A prime example of this trend is the early success of Luther Burden at Missouri this season as I have had more than one high-profile receiver recruit mention his early play as a reason for them to be excited about Missouri.
I have to give a lot of credit to the Missouri staff for this as well, because coach Eliah Drinkwitz and staff knew all recruits' eyes would be on their ability to utilize Burden early and the emphasis they have put on his early success is paying dividends in the eyes of recruits. The Tigers' staff has put Burden in a position to succeed by finding a multitude of ways for him to make noise on the field. Through three games Burden has 10 catches and scored three times with one rushing touchdown, one receiving touchdown and one touchdown on a punt return.
In an NIL era where recruits appear to be eager as ever to make an instant impact, look for the trend of schools utilizing top freshmen as a way to showcase opportunities in their program when it comes to their recruiting pitch to blue chip recruits.