Three-Point Stance: 30 NSD commitment predictions
1. PREDICTING THE FIVE-STAR COMMITMENTS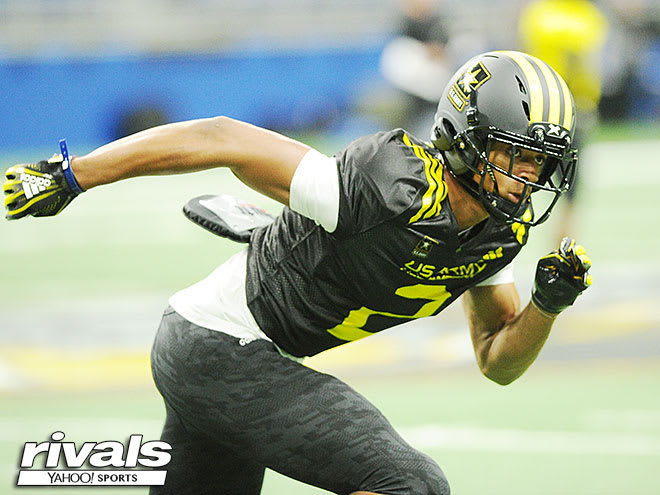 Let's start with the seven remaining uncommitted five-stars. These are the big boys.
DB Patrick Surtain – LSU – The Tigers have been the leader, or assumed leader, for so long that I'll go with the safe pick here. However, I would not be surprised at all if he chose Alabama.
OL Nick Petit-Frere – Florida – Try to figure this one out. He could end up at Alabama, he could have fallen in love with Ohio State this past weekend or he could want the academics and recent offensive line tradition at Notre Dame. I'm going with the team he's been linked to the most.

UPDATE: As of Tuesday afternoon sources are saying that Petit-Frere did in fact fall in love on his Ohio State visit and will end up there.

WR Justyn Ross – Alabama – Clemson was the assumed leader for the longest time but I'm going with Nick Saban and his staff. They rarely lose out on in-state five-stars that they covet.
DB Olaijah Griffin – USC – He's flirted with others, especially in the SEC, but in the end he stays home and plays for the Trojans.
DB Tyson Campbell – Georgia – Miami and Alabama are the other threats here but this is close to a done deal with Georgia.
WR Jaylen Waddle – Texas A&M – Alabama has been the assumed leader for a long time but the Aggies pull this one out in an upset.
DB Isaac Taylor-Stuart – USC – Does USC have room for another defensive back? If they do, and I don't think they'll pass up on his potential, then he stays home.
2. RIVALS100 PREDICTIONS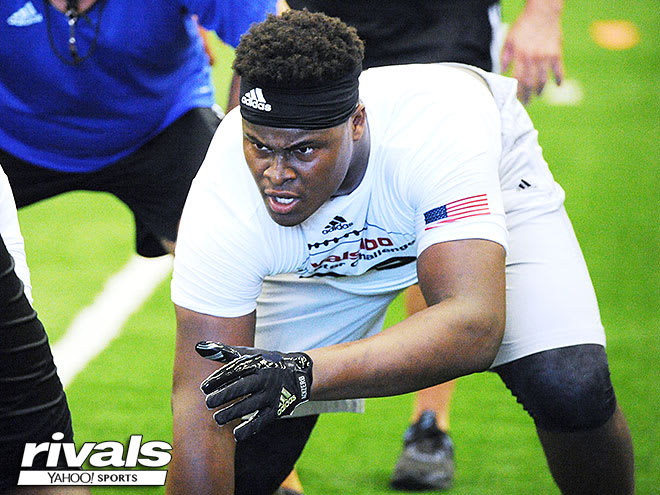 And let's now attack the rest of the uncommitted prospects in the Rivals100.
DT Rick Sandidge – South Carolina – The Gamecocks have been the assumed leader for too long to think he picks anyone else.
ATH Devon Williams – Oregon – USC has entered the fray in a big way here but Oregon was his leader under Willie Taggart and Mario Cristobal will keep him in the fold.
OL Penei Sewell – Oregon – Alabama has been in the mix as have others, but in the end he picks Oregon.
OL Rasheed Walker – Penn State – This is a tough one between Penn State and Ohio State and could go either way but I'll go with the Nittany Lions, who have been his favorite the longest.
WR Ja'Marr Chase – LSU – This one seems like a lock for the in-state Tigers.
QB Tanner McKee – Stanford – He's a couple years from playing but he plays at Stanford in the end.
OL William Barnes – North Carolina – This one appeared to be all Gators before the staff change, but now the Heels will land the key offensive line target.
DT Michael Thompson – Missouri – Many feel this could be Oklahoma and no one really knows, but I am going to go with the local favorite here.
LB Solomon Tuliaupupu – USC – This has long been the assumption and USC has made him a must-get target.
DB Mario Goodrich – LSU – The former Nebraska commitment seems to be enamored with LSU and the DBU reputation but keep an eye on Clemson here.

3. RIVALS250 PREDICTIONS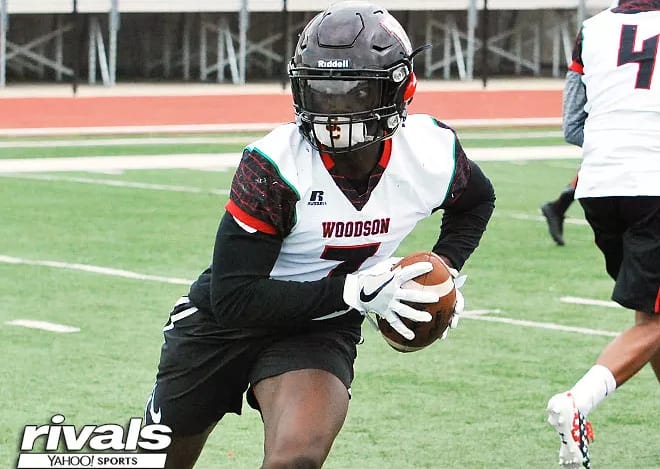 Let's round it out with the uncommitted from 101-250
RB Mychale Salahuddin – Pitt – The Panthers are thin at running back and he could make an immediate impact there and he knows that.
WR Jacob Copeland – Florida – The Gators have a great relationship with Copeland and should keep him home.
LB Merlin Robertson – Arizona State – Herm Edwards should address a key position need with this one.
DB Aashari Crosswell – Arizona State – With his old high school coach at ASU, this should be a slam dunk.
RB Jashaun Corbin – Texas A&M – The former Tennessee and Florida State commitment should end up with the Aggies.
LB Dax Holifield – Stanford – This is a tough one as he could end up at Virginia Tech, but the lure of Stanford academics seems strong.
UPDATE: As of Tuesday afternoon things seem to be trending to Virginia Tech now with distance becoming a last minute factor.

WR Michael Ezeike – USC – The Trojans want a big target in this class and the last weekend official could push them over the top.
DE Jeremiah Martin – Texas A&M – Arizona and Kevin Sumlin made a push, but I still think he ends up with the Aggies.
DB Noah Boykin – Florida – The Gators have been confident with the former Terps commitment for a while now and I don't see a reason to disagree.
OL Jarrett Bell – Arizona State – Nebraska could be the choice here but something has me thinking he's going to pick the Sun Devils.
LB Andrew Chatfield – Florida – Gators feel good here and he didn't join his teammates at Miami this weekend, according to sources.
RB Tavion Thomas – Ohio State – The former Sooners commitment has become a big target for the Buckeyes down the stretch and could be a take even if he ends up at JUCO. If the Buckeyes decide he's not a take, look for Cincinnati here.

UPDATE: It appears Thomas is not a take for Ohio State at this time so Cincinnati looks to be the pick.

ATH Tre'Shaun Harrison – Florida State – A tough call here as distance is a factor, but if the visit went well this weekend he should re-commit to Taggart, the coach he wanted to play for at Oregon.