Three-Point Stance: SEC predictions, five-stars closing in, Trever Jackson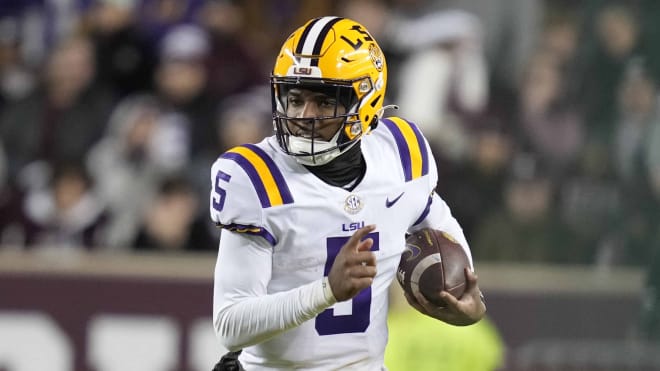 1. SEC predictions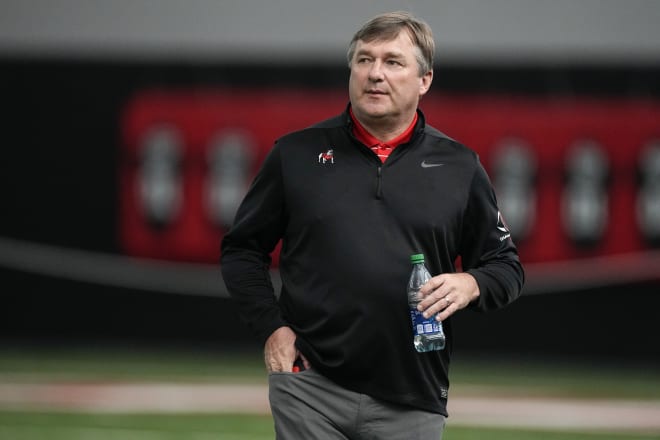 Title game: Alabama vs. Georgia. Each championship-level program is looking for a new QB1 and they'll find themselves building up to another late-season matchup in Atlanta. The difference this time around is that Alabama will have the more balanced offense, regardless of who wins the job, with its elite offensive line play leading the way. Before Alabama finds its true identity, though, it could suffer a loss at Texas A&M or at home against LSU, so the game will have more at stake for the Crimson Tide compared to Georgia, which has a much smoother schedule. Both defenses should be stout, even with new faces expected to step up at key spots throughout each lineup.
Player of the year: Jayden Daniels. If LSU upsets Alabama for the second straight season there's no doubt Daniels would have again had to carry the load and make plays when the pressure mounts, something he's done throughout his college career. Should the Tigers fail to stumble out of the gates early like they did in 2022, it could be a return trip to the SEC title game and a rematch with Georgia for Brian Kelly. That opener against Florida State could again prove to be critical for the program's College Football Playoff hopes, but Daniels should shine as a true dual-threat QB all year long.
Coach of the year: Kirby Smart. Not the trendy pick, with many eyes on programs like Tennessee and South Carolina in the East, but it's still Smart's race to lose. If he leads UGA to another stellar campaign with the amount of turnover he's dealt with both from a personnel and coaching standpoint he deserves the benefit of the doubt, and the notion that Georgia is here for the long haul will be all but assured. Should Smart three-peat with this award, he'll be one SEC coach of the year nod away from tying Nick Saban on that front.
*****
2. Five-stars set to come off the board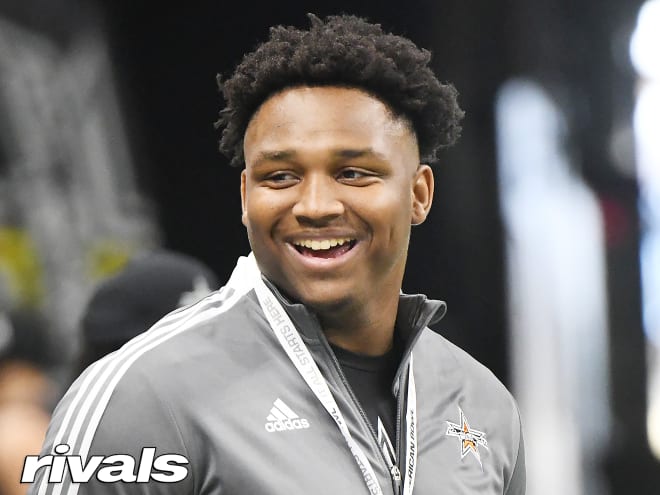 There are at least two five-stars in the South set to come off the board before Sept. 1 in defensive linemen Eddrick Houston (Aug. 22) and David Stone (Aug. 26), and the buzz around each player could not be on more opposite ends of the spectrum at this time.
Houston has been buzzing toward Ohio State since his official visit to Columbus in June, even though he has yet to put out an official group of finalists leading up to his decision. Alabama, Clemson, Georgia and USC are also among those in the running, but they seem to be looking up at Ryan Day's program at the moment. The Crimson Tide and Tigers aren't to be discounted here.
Stone has been linked to home state Oklahoma for years at this point, but there is some buzz wearing off for the Sooners as the commitment draws near. Is it a cause for concern for Brent Venables, especially after some notable misses on the trail of late? Yes. Does it mean OU is not the favorite to land Stone? Nope. It would still be a surprise if he elects to pick another school, but the buzz with both Miami and Michigan State is real, and Stone told Rivals last week he wasn't settled on one program. Even beyond his top group, Alabama has been in steady contact with him as it efforts a September visit, a potentially key development beyond the commitment date, considering OU's no-visit policy for Sooner commitments.
Rivals is also hearing another five-star in the region could come off the board sooner than expected in what will be another SEC vs. ACC battle for one of the top seniors in the country. More on that next week, we would suspect.
*****
3. Almost time for QB Trever Jackson
The top uncommitted quarterback recruit in the nation is Trever Jackson. The former Rivals Camp MVP and Elite 11 Finalist had a banner offseason and jumped all the way into the Rivals250 from three-star status, with new players in his college recruitment also taking focus.
Now at Orlando (Fla.) Jones High School with a huge debut against Tampa (Fla.) Jesuit set for Friday night, Jackson is navigating the end of his recruitment while joining a new high school team for his senior season. Still, he told Rivals to expect his verbal commitment to come shortly after revealing his list of final contenders in the coming days.
Among those under consideration, Ole Miss and Maryland each got him on campus at the end of July and are expected to make the cut. The Rebels don't have a passer committed, while the Terps did take a pledge from Khristian Martin the same weekend Jackson was in town. The Floridian has expressed a desire to be the sole QB in a program's class, but at the same time he has been in communication with many programs looking for more than one, like Texas A&M and Oklahoma.
If it's about being 'the guy,' then one would have to like Ole Miss and UCLA among Jackson's contenders right now. In-season visits aren't out of the question, but we know the goal is to wrap things up sooner rather than later to help put the final touches on Jackson's eventual recruiting class.