Three-Point Stance: Midwest draft class, Northwestern, NCAA concerns
Rivals national recruiting analyst Clint Cosgrove takes a look at the Midwest prospects that could be selected early in next year's NFL Draft, examines Northwestern's strong start to the 2023 class and identifies something other than NIL that is negatively impacting college football.
1. AN EARLY LOOK AT NEXT YEAR'S MIDWEST DRAFT CLASS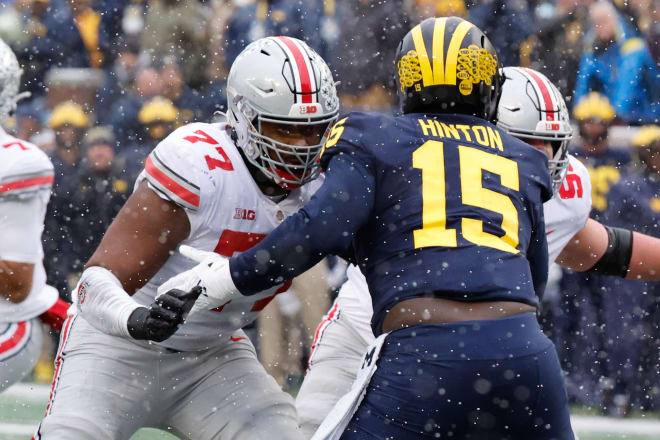 A number of draft gurus have already started speculating on the 2023 NFL Draft, and speculating on next year's draft immediately after this year's draft took place is kind of fun.
Here is my look at eligible players, who played their high school ball in the Midwest and have a chance of having their name called early in the 2023 NFL Draft. Players are listed in alphabetical order.
Broeker was extremely athletic and had incredible upside coming out of high school, but as an underclassmen he was a little bit undersized. That being said, between his junior year in high school and freshman year in college, Broeker made major physical gains and hasn't looked back since.
He has definitely outplayed his ranking and has a very good chance to be drafted in the first two rounds of next year's draft.
*****
Ekiyor has been fantastic at Alabama and has been a contributor to the Tide's star-studded offensive line since his redshirt freshman season. Since then he has gone on to start 29 games for Alabama and earned second-team All-American honors this past season.
Ekiyor flirted with the draft this past season but opted to stay for his fourth year which will likely improve his draft stock. Had he left this year, his ranking as the No. 156 prospect in the 2018 class would have likely been comparable to his draft position, but with the extra year of development, he could end up outplaying his lofty ranking.
*****
Harrison has lived up to his five-star status by making an immediate impact at Ohio State and already becoming a two-time All Big-Ten player. Harrison was the third-ranked strongside defensive end coming out of high school and No. 23 prospect overall in the 2019 class.
While he isn't a lock to be a top-25 pick, Harrison has a good chance to be a first-rounder and has definitely lived up to his billing thus far.
*****
Johnson had the frame and athleticism to be a special talent since his freshman year in high school. Even though he was ranked as a 6.0 four-star and the No. 2 prospect at his position coming out of high school, Johnson has probably developed and performed better than we could have projected.
But, as things stand right now, it looks as though his rating was pretty spot on as the No. 42 prospect in the country. There is a chance that he could go in the first round, but looking back and considering his positional value as a high school prospect, the ranking looks to be on point.
*****
Johnson comes from great lineage as his dad was a former college standout and had a stint in the NFL as well. Johnson Jr. has lived up to his billing as a five-star prospect who was the No. 3 offensive tackle in the 2020 class and No. 21 overall prospect in the nation.
Johnson has played on the interior of Ohio State's offensive line but will likely play on the edge this upcoming season. He also has a very good chance at becoming a first-round draft pick and starting left tackle in the NFL for years to come.
*****
I was a huge fan of Will McDonald coming out of high school, but there were questions as to how much weight his frame could hold. One thing we did know is that he had the ability to get after the passer. That is one trait that has definitely translated to the college level.
McDonald only had two offers coming out of high school, one from New Mexico and one from Iowa State where he has gone on to break the school sack record twice and become an All-American.
McDonald has been able to add plenty of weight to his frame, but there will still be questions as to whether his frame will be able to handle playing three downs in the NFL. McDonald has definitely outplayed his ranking and will have a chance to be drafted high in next year's draft.
*****
Skoronski has been a special player from a young age and his high school coach swore he would be the best offensive linemen in the state by the time he was a senior. Skoronski was a little undersized early on in his high school career, but had already developed into a beast by the time he was a senior. He also has NFL lineage as his grandfather played for the Green Bay Packers.
Skoronski made an immediate impact at Northwestern and could be one of the top interior offensive lineman in the 2023 draft.
*****
2. NORTHWESTERN COULD FINISH WITH A TOP-20 CLASS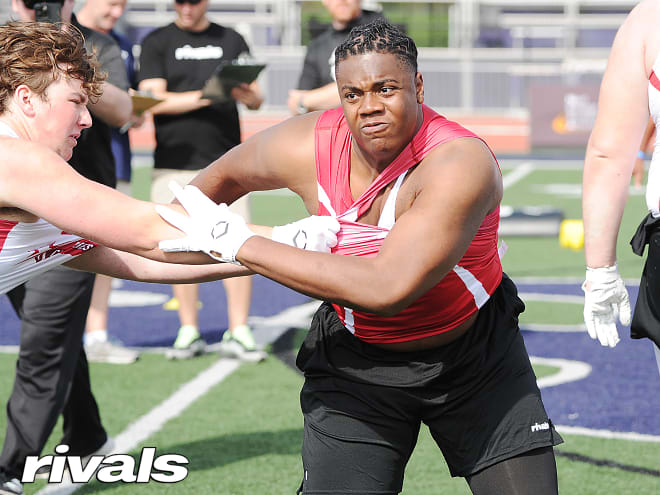 I mentioned Northwestern as a team that could surprise, but not the main team to keep an eye on in last week's Big Ten predictions article. Let's just say the Wildcats have become THE team to watch in the Big Ten since that feature was released. Following a big official visit weekend, the Wildcats picked up four new commitments and, with 10 commitments total, they have vaulted to No. 14 overall in the 2023 recruiting rankings.
While I acknowledge that the 10 commitments are one of the reasons Northwestern's class is ranked so high right now, at the same time these aren't just any commitments. Pat Fitzgerald has put together an early class with some players that can flat out play ball. The Wildcats' class is made up of one four-star player in edge rusher Michael Kilbane who committed on Sunday, but they also picked up a commitment from high three-star Tyler Gant this weekend as well. Northwestern already had another high three-star in the nation's No. 2 ranked center Dylan Senda prior to this run of commitments. Additionally, the Wildcats also have a couple of commitments like Nigel Glover who are likely to get a rankings bump during our next rankings release.
This isn't a flash in the pan for Northwestern either, as the Wildcats are a legit contender for a number of highly-ranked prospects to fill this class. Look no further than four-star Adepoju Adebawore, a potential five-star candidate who has an older brother that currently plays for Northwestern, as an example of the caliber of player Northwestern is in legit pursuit of.
*****
3. THE NCAA HAS A LOT MORE TO LOOK AT THAN JUST NIL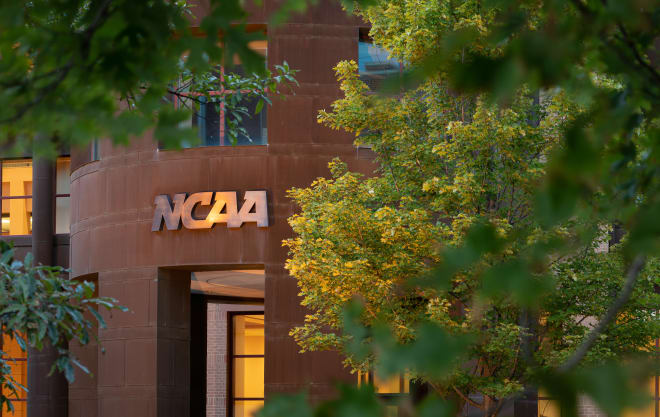 Yes, NIL is at the front of everyone's mind. Players, coaches, diehard fans and casual spectators alike are all dialed into NIL and how its evolution is impacting college football. Most, but definitely not all, agree that players should be able to profit from their name, image and likeness just like the colleges have off of theirs for decades.
But, like any new arena where there is money to be made, we are witnessing a nearly completely unregulated stage of NIL. While I have some concerns about the direction this is going, I also believe that, like in any market, things will settle down in time and the NIL will work itself out. Some players will pan out and be worth the investment, while many more will not pan out.
My bigger concern is with the rules regulating communication between players and coaches. How do we live in a recruiting world where a prospect can be offered a scholarship before they are even in high school, but when a coach is on the road during the Spring Evaluation Period they are not even supposed to have the slightest bit of interaction with underclassmen recruits?
In many cases these coaches have been communicating with the prospects for years through legal loopholes on top of it. This makes zero sense and puts the high school player, the high school coach and the college coach in an awkward, illegal and often unavoidable situation. We all know that coaches talk to underclassmen when on the road during the spring. Coaches that do have "illegal" communication with prospects while they are on the road, prospects they have often traveled thousands of miles to see, are put in a position where they have no choice but to communicate with a recruit against a rule that seems to be in place just for the sake of having a rule.
College coaches that do follow the rule of NCAA law to the finest detail are often punished in the end. The high school prospect doesn't know any better when they have talked to 10 other coaches who came through their school during the week, only to have the coach who follows the rules by avoiding contact with them appear to lack interest. This in turn can make the recruit feel slighted and want to move on from the school that the rule-following coach represents.
Please use common sense NCAA, because right now the in-person contact rules when coaches are on the road are only setting everyone up for failure.