Three-point stance: Big 12, Baylor, 2017 RB debate
Today's edition includes discussion about 2017 early returns in the Big 12, a quick take on the Baylor situation and the 2017 draft running back controversy.
1. Early Big 12 recruiting returns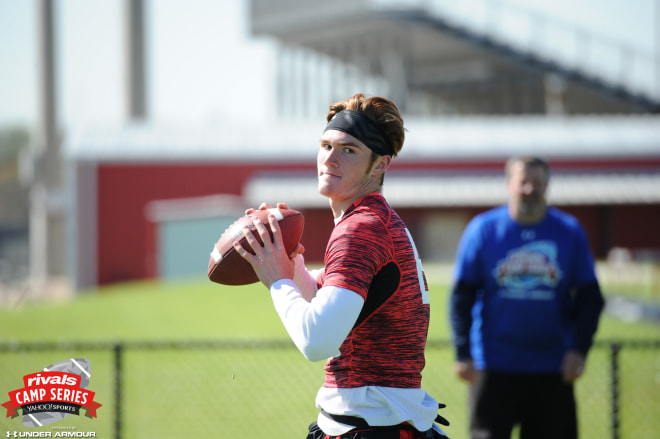 With the SEC, ACC and Big Ten done, let's head to the Big 12 to take a look at the early 2017 recruiting returns by category.
Biggest get: There are others rated higher, but quarterback Chris Robison to Oklahoma is the biggest get, ahead of future Sooner Tyrese Robinson and TCU quarterback commitment Shawn Robinson. Robison is further along and ready to contribute earlier and he has a chance to be a star in Norman. He's also one of a few big-time commitments for OU in Texas, which is crucial.
Biggest surprise: Offensive lineman Jack Anderson is ranked higher at other sites, but being the No. 108 prospect in the country and No. 2 center isn't so shabby. And his early commitment to Texas Tech is a huge one for the Red Raiders, who have attracted a total of seven four-star prospects since 2013 not including Anderson. That's a disappointing year for teams like Texas and Oklahoma, so an early four-star is a good start for the Red Raiders' recruiting efforts.
Great start: It's gotta be the Sooners, who currently have the No. 2 class in the country, have arguably the best defensive back group in the 2017 class and have gone to Georgia and Florida to pull four stars in addition to a much better effort in Texas early on. Bob Stoops is taking advantage of that playoff run from last season.
Surprising start: Iowa State has a new coach and they also have double digit early commitments with all of them ranked as three stars. That's a very good start for a program that obviously has trouble attracting talent and doesn't have a great home recruiting turf.
Rough start: West Virginia is better than this. Yes, they have a couple of three stars in this class, but only three commitments so far for a school that used to boast of the nation's marquee programs (and one of them is an in-state kid) isn't the progress you'd hope for at this stage. There are questions about whether Dana Holgerson will survive the year and all of that, but this is a team coming off a bowl win and an 8-5 season. They shouldn't be down near last in the Big 12 in recruiting behind Kansas.
Recruiting battle to watch: As always, it's Texas versus Oklahoma, especially with the Longhorns finishing strong in state last year. The Sooners had the much better season, enjoy more coaching stability for sure and it is hitting the Lone Star State hard. There should be some nice Texas-OU battles down the stretch as long as Charlie Strong shows progress on the field.
Must keep: The nation's No. 1 player is from Texas for the first time since Adrian Peterson back in 2004, and Marvin Wilson must stay in the Big 12. But for that to happen, he would obviously have to choose Texas it seems as the Longhorns are in good position, but the SEC beckons.
Do or die: With Art Briles possibly gone before the season based on the Baylor scandal, you'd think he'd be in here, but his tenure at Baylor has nothing to do with recruiting or wins and losses. Once again, all eyes are on Strong at Texas. Is this a do-or-die season for him, and how much will recruiting impact the decision? It's obviously a big year for Strong and the Longhorns.
2. Accusations at Baylor could demand action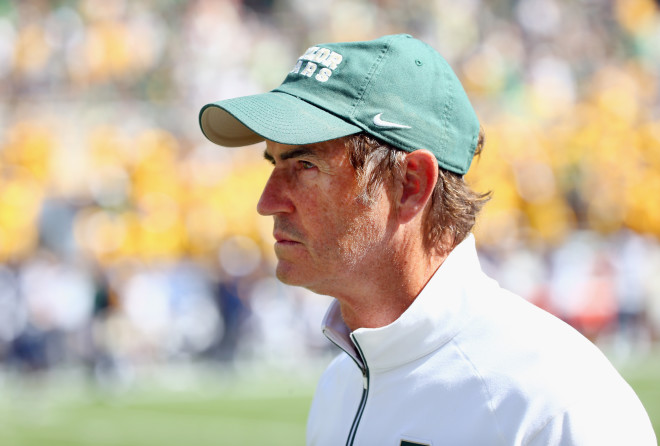 They don't give me many words for the column, so I'll be succinct in my first go at the Baylor situation. It's simply disgusting if the allegations are true and if higher-ups, including the head coach, knew about these sexual assaults and did nothing to punish the offenders.
And this much I have learned in my years covering college football recruiting and college football – the head coach always knows. Knows what? Knows everything. There are no secrets on a college football team. That's why it's my opinion that Joe Paterno and numerous staffers knew of the Jerry Sandusky situation and that Briles knew exactly what his players were being accused of.
And when the coach knows and nothing is done about it, he has to go, along with everyone he reports to. Paterno was fired and if these allegations are proven, then Briles has to go as well.
3. The great running back debate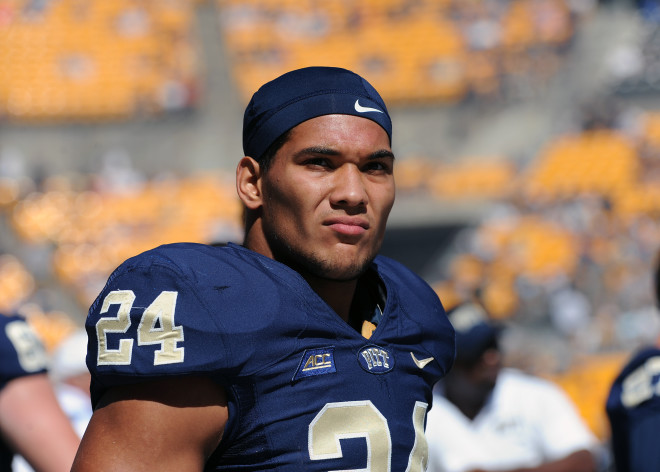 Our release of the top five running backs for the 2017 NFL Draft, a very early release I might add, brought some controversy, as we had Nick Chubb and Corey Clement at No. 4 and No. 5 respectively.
Chubb, of course, is coming off a horrific injury and could miss a couple of games to start the season if not more and Clement is coming off a season where he rushed for 221 yards on only 48 carries.
So where is Jalen Hurd? Vols fans demand to know.
I mentioned Royce Freeman (1,838 yards), Samaje Perine (1,349 yards) and Sony Michel (1,136 yards) as candidates for that fifth spot as well but not Hurd (1,285 yards)?
The knock on Hurd, a former five-star on Rivals, is that he's too big, too upright and doesn't have breakaway speed. His 4.6 yards-per-carry average last season (after 4.7 the year before) is well behind Michel (5.2), Perine (6.0) and Freeman (6.5). And as a 6-foot-4, 240-pounder, he would need a Derrick Henry-like season (2,219 yards, 5.6 yards-per-carry) as a junior to break out into a second or third round candidate in my opinion.
But forget about Hurd, Freeman, Perine and Michel and even Chubb and Clement, because the guy I'm rooting for is Pitt running back James Conner (1,765 yards, 5.9 yards per carry in 2014) as he is now cancer free.
Congrats to Conner!