Three-Point Stance: Arch effect, realignment drama, overlooked commitments
1. Arch Manning's decision had a bigger effect than some expected.
It's been a wild seven days in Austin since Arch Manning's commitment to Texas erupted on social media, as the Longhorns have done nothing but seal the deal on multiple priority targets. While some were expected regardless of Manning's decision, some major surprises were also sprinkled in.
It started just two days later with Texas' first ever commitment from the state of Hawaii as Kahuku High four-star linebacker Liona Lefau chose the Longhorns over Oregon and Utah. Despite getting lost in the shuffle, it is a major victory over West Coast powers for an athletic linebacker prospect.
The momentum only continued from there as 11 recruits went into last weekend's official visit at Texas either uncommitted or committed to another school, and now eight of those 11 are Texas commits. That list includes four-star WR Johntay Cook, four-star OG Jaydon Chatman, four-star WR Jonah Wilson, three-star defensive end Billy Walton, three-star OL Connor Stroh, three-star OT Trevor Goosby, three-star OG Andre Cojoe and last, but certainly not least, four-star safety Derek Williams.
One could make the argument that at least half of those would've ended up in the Texas class regardless of Manning's decision, but it's tough to hear an argument for Williams making his commitment as early as he did without Manning already in the class. A fellow Louisiana native, Alabama and LSU were the heavyweights also in pursuit, but it was Texas that was able to close the deal on the official visit.
Now that the dust has settled from Texas' run of commitments, what's next for the Longhorns in 2023? Derion Gullette, Braylan Shelby, Malik Muhammad and Anthony Hill all hold predictions in favor of Texas, and national intrigue has only grown in the past few days. Can Texas close on its high-priority targets down the stretch? We'll wait and see, but given the momentum that the Longhorns are building, it's hard to find any realistic recruitment that they wouldn't immediately contend for at this point.
*****
2. How will the latest development in college football realignment affect recruiting in the Mid-South?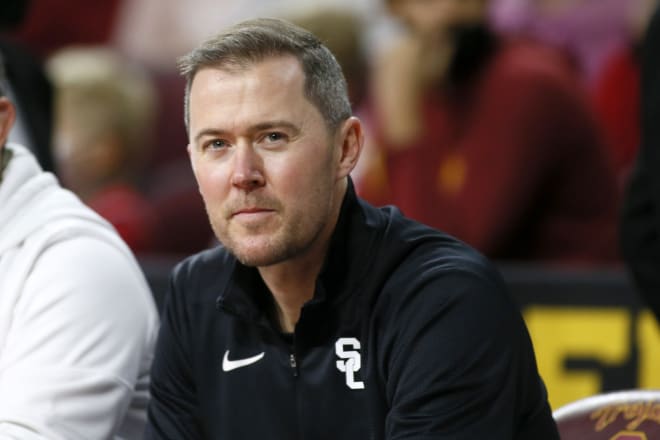 The Twittersphere lit up on Thursday afternoon with the news that USC and UCLA were on the move for the Big Ten in 2024, reigniting the inevitable realignment doomsday that continues to take shape.
What does that mean for the Mid-South? There are tons of implications, as the Pac-12 will have to make swift adjustments to bring in additional members. TCU and Texas Tech have flirted with the Pac-12 in the past, and Kansas has been brought up in discussions following Thursday's news as well.
Depending on how everything shakes out over the next few months/years, the trend seems to be pointing toward only two or three super conferences. That would change college football's model from a regionally based conference layout to a national model consisting of cross-country travel and no real regional-conference ties.
That drastically affects recruiting and how prospects in the Mid-South view certain teams based on conference power. Possibilities include the Big 12 adding teams from out West, which would lure more Mid-South recruits west, or the Pac-12 making room for Texas teams, which would have the same effect.
However it all shakes out, it is certain to throw a big wrench in recruiting trends in the central United States, but especially in the Mid-South, as teams in the region will now be pulled to each coast - and everywhere in between.
*****
3. Don't overlook these recent under-the-radar commitments.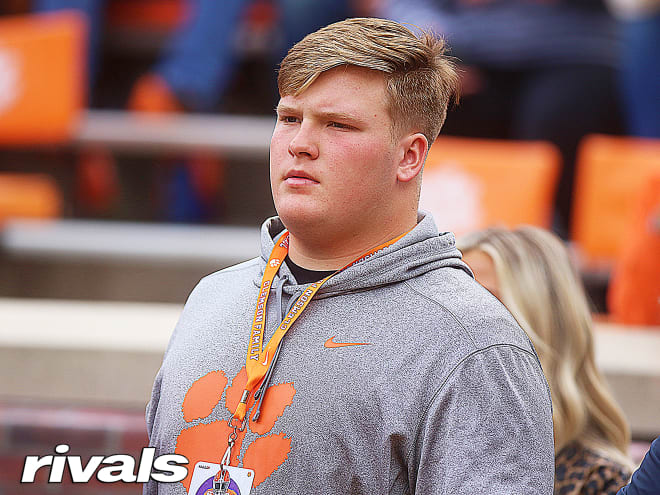 Look, I get it. There's been a lot happening in the recruiting world over the last few weeks with commitments and official visits cluttering social media timelines and recruiting sites. Don't worry, though. We have you covered on some of the more notable and intriguing commitments that flew relatively under the radar around the Mid-South region these past couple of weeks.
Clemson walked right into the state of Texas and pulled away TWO four-star interior offensive linemen in Ian Reed and Harris Sewell. In a cycle that is widely viewed as a down year for offensive line talent around the state of Texas, Clemson pulled away two of the easier "sure things" from the Lone Star State.
Sewell's commitment is huge as Clemson gets an interior lineman that oozes with upside and is already incredibly polished in the run game. With a year of development, it would not surprise me to not only see him take the field but also contend for all-conference honors.
After decommitting from Texas A&M, Anthony James saw his recruitment circle in on two West Coast teams: Washington and Utah. The Utes got their first chance at making an impression earlier in June, but it was Washington that was able to fight off its conference foe - and other power programs that came in late.
The Huskies landed an athletic pass rusher that could potentially slide inside at the next level. His versatility will provide some leeway in Washington's defensive line room as the Huskies pulled a high-upside player out of Texas.
If you follow Texas high school football as religiously as some of us other sickos do, Re'Shaun Sanford needs no introduction. An offensive weapon that terrorizes defenses on Friday nights at Harker Heights, Sanford rushed for 2,330 yards and 27 touchdowns last season while also hauling in 17 receptions for 268 yards and four touchdowns.
Houston identified Sanford during his monster junior season and was able to pull him away from the likes of Cincinnati, SMU and more to land a deadly offensive weapon. While his size may be a legitimate concern, this is the kind of player that excels in an offense like Houston's and will translate his high school production to Saturday nights with ease.
It's been a tough week for Texas Tech as Joey McGuire's staff has lost two major commitments, one of which being El Paso (Texas) Canutillo running back LJ Martin. Stanford keyed in on the thick-bodied powerful runner from out West, and was able to flip him with relative ease after his official visit.
This brings Texas Tech back to the drawing board for a running back in the 2023 class. Fortunately, there are a lot of high-upside players such as Brandon High, Cameron Cook and more still available.
One of the more overlooked prospects in the entire state of Texas up until about a month ago, Katy (Texas) Paetow tackling machine Daymion Sanford saw a huge recruiting bump on his college camp run this month, but it didn't take him long to find what home fit him the best.
Texas A&M quickly offered following a camp visit and moved quickly on getting him back on campus for an official visit despite Alabama, LSU, Texas and more getting involved. An athletic linebacker that can play effectively at all levels of the defense, the Aggies landed arguably one of the most versatile defenders in the country with Sanford's commitment. We'll see just how big that pledge was when he hits the field for his senior season this fall.
Baylor has had some big recruiting wins under Dave Aranda, but landing Katy (Texas) Mayde Creek four-star cornerback Tay'Shawn Wilson while on his official visit has to rank among the biggest.
Despite lacking adequate height, Wilson has dominated - and I mean DOMINATED - the camp circuit this offseason, picking up multiple camp MVPs, including at the Rivals Camp Series stop in Dallas. Baylor has built a reputation of taking tall, lengthy corners, but Wilson's talent was too good to pass up for the Bears.