Three-point stance: ACC evals, Bama's bad month, Irish invasion
In today's Three-Point Stance, Rivals.com National Recruiting Director Mike Farrell covers 2017 early returns in the ACC, Alabama having a bad month and the Irish Invasion into Western PA.
ACC EVALS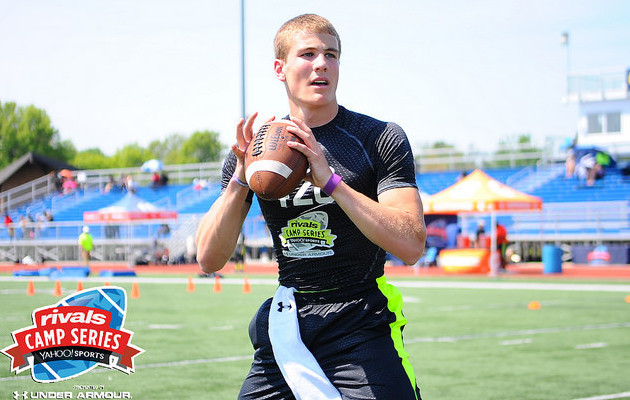 On Tuesday, I took a quick early look at the SEC and 2017 recruiting as we finish the Spring Evaluation Period and head into the summer camps. Today we look at the ACC.
RELATED: Needs, targets of every ACC team

Biggest get: Quarterback Hunter Johnson flipped from Tennessee to Clemson and is currently the only five-star quarterback.
Biggest surprise: Virginia Tech landing an in-state four-star shouldn't be a surprise. However, with a new staff and the Hokies being below their standards in recent years, landing weakside defensive end TyJuan Garbutt over Georgia, Florida, Tennessee and others in the SEC is a big deal. Garbutt is higher ranked than any high school prospect in the entire 2016 class for Virginia Tech.
Great start: Florida State, as expected, started fast in recruiting with the second-highest average star ranking in the country and a national top 10 class with only seven commitments. Another run at the recruiting title is in the works.
Surprising start: North Carolina is taking advantage of a great season last year with six four-star commitments and an amazing average star ranking. What's even more impressive is pulling early four-stars from Florida and Georgia in Adarius Lemons and Tyler Smith, respectively.
Rough start: Georgia Tech has only one commitment so far and it's from a kicker. Enough said.
Recruiting battle to watch: Clemson versus Florida State, as usual, is going to be the marquee battle in the ACC despite Mark Richt being at Miami and hoping to push the 'Noles out of South Florida. The Seminoles and Tigers go head-to-head for many prospects, especially in Florida, and this year should be no different.
Must keep: Jarez Parks is a guy coveted by numerous ACC schools but Florida State, Miami and Clemson all seem to have the best shot to land him in the conference. However, there is plenty of competition and Parks doesn't talk much about favorites so time will tell.
Do or die: With many new coaches in the ACC – and with Jimbo Fisher and Dabo Swinney being superstar coaches – you have to go deep into the conference to find a coach with a huge season ahead of him. Georgia Tech coach Paul Johnson comes to mind. Still, Boston College's Steve Addazio is closer to the heat coming off a winless ACC season and with recruiting near the bottom of the conference the last couple of years.
BAMA'S BAD MONTH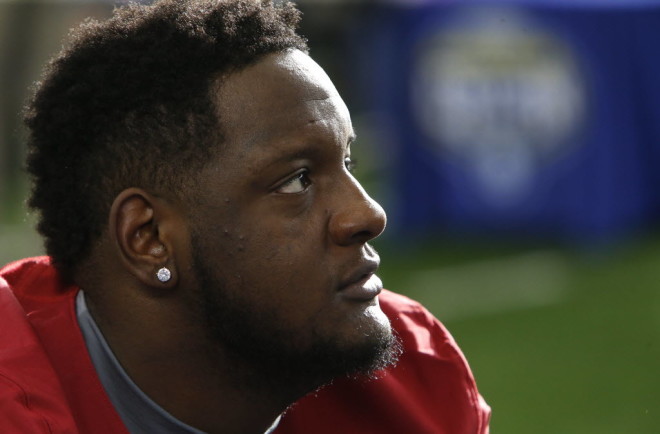 Alabama is not having a good month with the firing (resignation, whatever) of defensive line coach Bo Davis, the dismissal of 2016 five-star offensive lineman Charles Baldwin and now the arrests of Cameron Robinson and Hootie Jones.
It appears Davis, who allegedly contacted players outside the legal contact timeline, was taken care of properly by head coach Nick Saban, while Baldwin, who was dismissed for violation of team rules, was also handled with a firm hand.
But what will happen with Robinson and Jones, especially Robinson, who is a franchise left tackle, protecting the blind side of a new quarterback and has major NFL money on the line?
Will Saban soft-shoe this and suspend the big tackle for a couple games even though he's charged with a felony or will he boot him off the team as he did with Baldwin?
I know, I know ... innocent until proven guilty. But this sets up Saban for a huge decision on the heels of firing a coach for allegedly breaking the rules and booting a second- or potentially third-string tackle for breaking the rules. Expect the 'Bama haters, and there are more now than ever after another national title, to demand a heavy-handed approach to this latest issue.
NOTRE DAME RAIDS WESTERN PA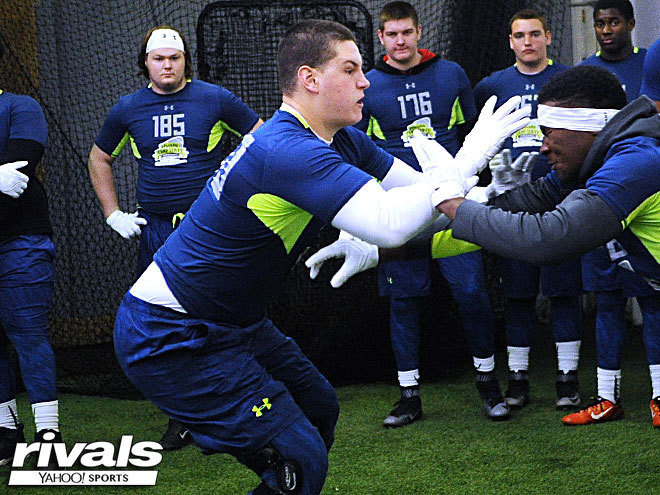 The raid on Western Pennsylvania is in full force and we might as well call it the Irish Invasion. With the recent commitment of quarterback Phil Jurkovec for the 2018 class, Notre Dame is killing it in Western Pennsylvania. With defensive tackle Kurt Hinish, linebacker David Adams and offensive tackle Joshua Lugg also hailing from Western PA as commitments in the 2017 class, Notre Dame is become enemy No. 1 for Pitt and Penn State.
Yes, Pitt kept Damar Hamlin at home last year and have Paris Ford committed for 2017 so far. Penn State went in and took Miles Sanders last year and have CJ Thorpe committed for 2017. But you have to hand it to Notre Dame for the success in a very talented area.
Could it have anything to do with the partial deal with the ACC? I doubt it, but it certainly hasn't hurt.