Three-point stance: SEC trends, five-star fizzles, value of tackling
Today's edition talks about the SEC's 2017 classes, what happened to some five-stars who never saw the draft and a bad sign for football.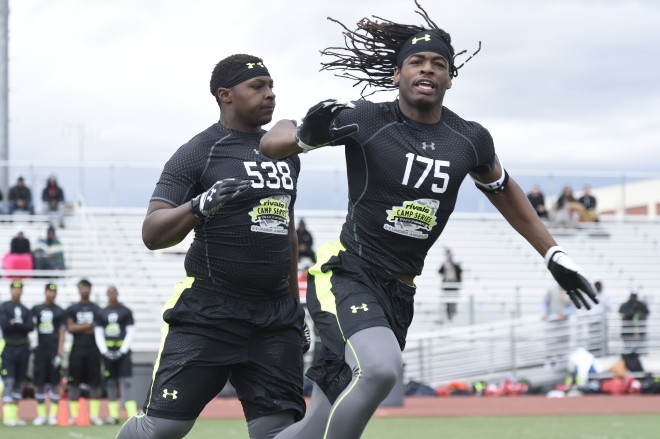 1. Breaking down the SEC
With recruiting heating up during the Spring Evaluation Period and heading into summer camps, I thought I'd take each of my next five columns to break down a few early 2017 recruiting categories in each of the Power Five conferences. Today we start with the SEC.
Biggest get – This one is obvious as Alabama lured the nation's No. 2 player, running back Najee Harris, across the country to commit to Nick Saban. Whether it sticks or not is another issue, but it will certainly be hard for Harris to turn down the recent running back tradition at Alabama.
Biggest surprise – Bama again on this one as quarterback Tua Tagovailoa was supposed to be a lock for USC. However, the Hawaii signal-caller took a visit to Tuscaloosa, fell in love and the rest is history. Again this will be one to watch to see if it sticks but it seems more solid than Harris.
Great start – Georgia is off to a great start with a higher average star rating than Alabama and plenty of in-state commitments. Recruiting at Georgia has never been a big issue, but it's good to see rookie head coach Kirby Smart get off to an aggressive start.
Surprising start – Can Kentucky still be considered a surprise the way Mark Stoops is recruiting? Yes, because he hasn't gotten the program over the hump yet on the field, so the No. 3 class in the SEC, even this early, has to be a surprise.
Rough start – I'm not sure if we should be surprised that Vanderbilt is struggling in recruiting or not, but zero commitments in mid-May? That's not a good sign.
Recruiting battle to watch – Georgia vs. Alabama has already become fun to watch as Smart clearly isn't afraid to steal commitments away from his old boss and you know things will get more heated down the stretch.
Must keep in the conference – Wide receiver Trevon Grimes, who has long been considered a lean to Ohio State but has a high level of interest in the Florida Gators as well. The Buckeyes are still the team to beat, but losing a player who has been discussed as the best wide receiver since the Julio Jones-AJ Green year would hurt the SEC.
Do or die – LSU, both on the field and in recruiting. Despite finishing No. 2 in the conference last year and No. 5 overall, many feel that was because it was such a great year for in-state talent. LSU is off to a solid recruiting start so far, but will Les Miles have to answer job stability questions until the end or will he be out of a job? It's SEC West title or bust.
2. Five-stars who fell short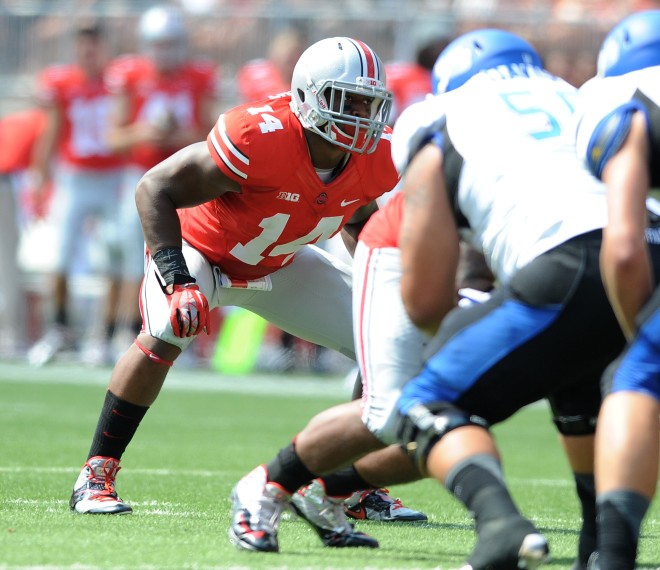 The majority of the five-stars from the classes of 2011 and 2012 were either high draft picks, currently in the NFL as middle to late picks of free agents or just off the radar. And then we have Curtis Grant, George Farmer, Ray Drew, Malcolm Brown, Johnathan Gray, Tracy Howard and some others who aren't factors in the draft or the NFL now, something I definitely didn't foresee.
Grant, the No. 2 player behind only Jadeveon Clowney in the 2011 class, is the biggest stunner to me as he wasn't drafted in 2015 and is currently a longshot to make an NFL roster this year (he was signed in April by the Tennessee Titans). The former Buckeyes linebacker was a can't-miss to me, big, fast, instinctive and physical but he somehow lost all of that in college as the game became too fast.
Farmer and Gray have had injury issues so that explains quite a bit there, but with Drew, Brown and Howard, it's been more about a lack of development than anything else.
There is no overriding trend or theme with players who don't live up to their billing. The lesson here is that a majority of our five-stars reach the NFL. But for some, no matter how good they look in high school, the promise we see in them won't always be fulfilled.
3. It's called tackle football for a reason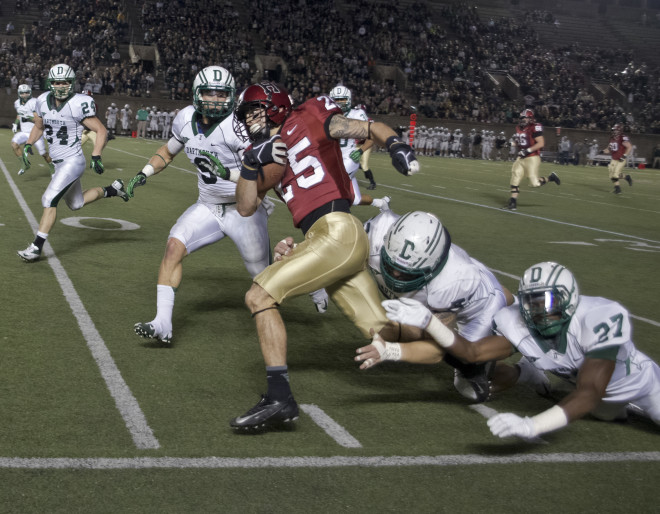 One of my favorite parts of Sports Illustrated is "This week's sign of the apocalypse." I love those tid-bits, like this gem from 1996 when, "35 Kansas City football fans signed up for Chiefs Grief, a therapy session designed to get over the team's Jan. 7 playoff loss to the Indianapolis Colts".
When I saw the headline "Dartmouth coach wants to end tackling in youth, high school practices" and read that Darmouth head coach Buddy Teevens spoke to Congress about his team's decision to eliminate tackling from practices, the old apocalypse was the first thing I thought of.
Defensive tackling is already as bad as it's been overall at the high school, college and pro level since I began covering the sport in the early 1990s and this would only make things worse. I understand the concern over concussions, but the bottom line is that football is a contact sport and if you're not making contact with anything but a dummy until you're in an actual game, that's a bad sign.
Teevens, the head coach at Stanford from 2002-2004, says he loves football but he loves his players more and who am I to question that? But until another former Stanford head coach and the guy who broke those Chiefs fans' hearts in 1996 by throwing a TD pass for the Colts tells me there's no more tackling in practice, I'll continue to think that going hard is the only way to go. Of course I'm referring to Jim Harbaugh, and for those who want to know how he fell in love with football, just search "Harbaugh and tackling Ralph" and tell me there shouldn't be tackling in practice anymore.