The Weekend Rewind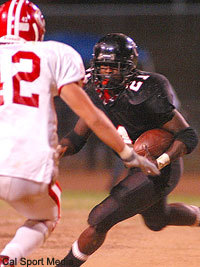 You can hear the chants ringing from sea to sea – Go Big Red, Go Big Red, Go Big Red.
Yes indeed, the Nebraska Cornhuskers under new coach Bill Callahan made a move this past recruiting weekend and are poised to turn what seemed like a disaster just a few weeks ago into one of the more solid recruiting classes in the Big 12.
This topic and more are covered in this week's Weekend Rewind.
The Huskers stand now at 19 commitments and they expect even more good news as soon as today when local star
Cortney Grixby
is expected to pick the Huskers over Notre Dame, Kansas State and Minnesota. And the icing in the cake could come later this week when
Lydon Murtha
, the nation's No. 4 offensive tackle, makes a final decision between Minnesota – where he's been committed for a long time – or the Nebraska, which he visited this past weekend.
When asked to describe the visit to Nebraska by HuskersIllustrated.com, Murtha had a hard time finding the words.
"I really can't," he said. "It was really amazing. I felt like I was at home. It was just great. It just went so smooth."
Murtha wasn't the only that had high praise for the new Husker coaching staff this weekend in Lincoln. Almost every single recruit that was in town committed to the Huskers, including three-star running back
Brandon Jackson
out of Mississippi and two junior college players
Cornelius Thomas
and
Gabe Hatchett
.
Hatchett is a sleeper that should excel in the Huskers' new West Coast offense and Thomas was one of the more highly recruited offensive line prospects in the California junior college ranks. And when City College of San Francisco coach George Rush says he has a player that will be a starter at the next level, you better believe him.
The Huskers also went out and added another quarterback to the mix, taking away Eastern Michigan commitment
Joe Ganz
of Palos Hills (Ill.) Stagg.
"Ganz is just a solid player and a big and physical kid," Rivals100 analyst Tim O'Halloran said. "What impressed me the most about Ganz was his leadership on the field, no question Ganz was the leader in the huddle and ran the Stagg offense with a lot of confidence. Ganz has a very solid arm and his mobility is way above average."
NOLES CHOPPING WAY UP CHARTS
It seems every year that Florida State always makes a late run up the recruiting rankings and this year is no exception. The Noles leap-frogged their way up to
No. 8 in the Rivals.com team recruiting rankings
on Monday morning after securing a major commitment from the nation's No. 1 dual-threat quarterback and top 10 player nationally
Xavier Lee
.
"I felt it in my heart," Lee said. "Family comes first. I prayed to God every night, thinking about where I should go and he led me in that direction, so I'm going to take that path and not look back."
The Noles also added four-star receiver
Kenny O'Neal
from Oakland Skyline.
"I took my visit there and just felt it was the best place for me," O'Neal said.
"They (FSU) actually made up a lot of ground after a home visit by Coach (Jeff) Bowden, their receivers coach. He talked to me about the legacy they have at FSU in terms of the players that have played the position. He also talked about how much they liked my speed and feel I'll be able to come in and be the guy to stretch the defenses for the team."
O'Neal is originally from Southeast. He is a transfer from Savannah (Ga.) Benedictine Military School where he was the Georgia State 5A champ in the 100 meters as a sophomore and has a personal best of 10.4 seconds in the 100 meters. His father Kenny O'Neal Sr. was then a tight end with the New Orleans Saints.
WILD RIDE ON DAVIS COMES TO AN END?
For the last two weeks it looked like the battle to land five-star receiver
Fred Davis
of Toledo (Ohio) Rogers was between either Miami or Ohio State. One day, Davis would talk up Miami. Then the next day he would talk up Ohio State.
Even in early January at the U.S. Army All-American Game in San Antonio, Texas, Davis would do the same. One minute he would be talking to the prospects about how great Ohio State was going to be. Then he'd talk to others about how great Miami was going to be.
However, Davis had more trick up his sleeve.
Davis has committed to USC over scholarship offers from Ohio State and Miami according to the Toledo Blade. Davis' coach Rick Rios confirmed the decision, somewhat.
"As far as I know it's the truth," Rios said. "He left me a voice mail last night around 11:30. But I had no idea where he was going. The voice mail just said he knew what he was going to do. As far as I know he flew to Los Angeles last night. The first I knew about it was what I read in the Blade this morning.
"We were just talking on Friday about setting up a press conference for Feb. 3. I talked to his girl friend on Friday and she said she knew what he was doing, but couldn't tell me. But she said it's not too far away from home. I guess he fooled all of us."
DUCKS, DEVILS, CATS RED HOT
There is no question that one of the hottest teams in the nation right now is the Oregon Ducks. Oregon has stormed all the way up to No. 12 in the Rivals.com team rankings after spending most of the year outside of the top 25.
"With Terrance, he really liked Cal and UCLA too but Oregon was where he felt the most comfortable and where he thinks he has the best future," Concord (Calif.) De La Salle athletic director and defensive coordinator Terry Eidson said. "You know
Jackie (Bates)
is already going there too so between the three of them, they're all pretty excited to be playing together again."
Mike Stoops hasn't taken long to get his feet on the ground and get the Arizona recruiting machine rolling again.
The Wildcats are at No. 44 in the national team rankings but the job they've done in a quick amount of time rivals the job that has been done at Nebraska. In fact, the Wildcats weren't left with as many early commitments as Nebraska and the job that Stoops and his staff have done has been quite remarkable – especially in the state of Texas.
The biggest coup of Stoops' class has to be the addition of four-star defensive end
McCollins Umeh
, who de-committed from Kansas State and switched to Stoops after an early January official visit. The Wildcats have also picked up under-rated commitments from three-star offensive tackle
Dillon Hansen
and athlete
B.J. Dennard
, who many assumed was an Arizona State lock.
Also making a big move the past few days is Arizona State, which has climbed to No. 24 in the team rankings. The Devils lost out on Dennard but did land star tight ends
Zach Miller
and
Andrew Pettes
.
TIDBITS
-Defensive tackle
Yaniv Barnett
remains one of the Lone Star State's top targets, despite making a soft commitment to Arizona. He visited Kansas this weekend and is due to pick finally between both schools this week.
-The battle to land five-star linebacker
Brian Toal
is still raging on. After visiting Penn State this past weekend, the Lions could be surprise team to land the Rivals100 member. However, Boston College is still very much a factor and a final visit could be to either Virginia Tech, Notre Dame or Rutgers.
-Texas A&M has landed a comitment from
Keith Dickerson
of La Marque, Texas. Dickerson actually had committed to Arizona before he visited College Station this past weekend, but when he visited and returned there were some harsh words between the Wildcat coaches, and UofA said it would be no longer recruiting him. It might not have mattered, because Dickerson was leaning heavily toward the Aggies after the visit and should be a great fit for coach Dennis Franchione.
-Three top 10 players on the Rivals100 remain uncommitted – linebacker
Willie Williams
, defensive end
Brandon Miller
and defensive end
Derrick Harvey
. Williams visited Miami this past weekend and is due to pick between UM, FSU and Auburn. Miller still looks to be a battle between UGA and FSU. Harvey has it focused on Florida, Maryland and Ohio State. "I'm announcing my decision on Feb. 3 on ESPN from the SportsZone in Baltimore," Harvey said. "I won't commit before then."