The top five uncommitted RBs in the 2023 class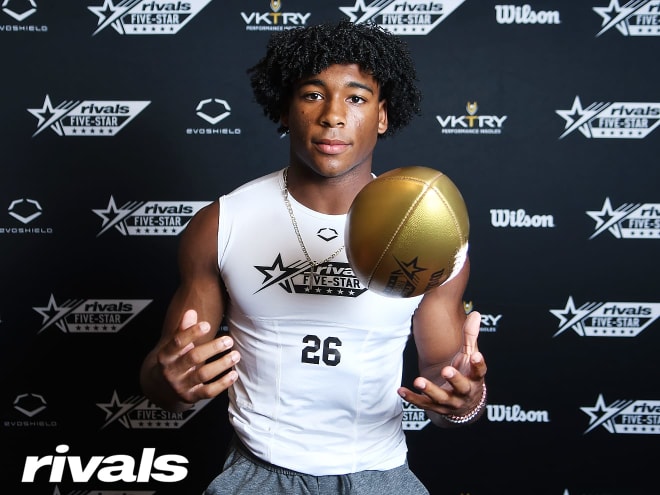 Top prospects are coming off the board all the time but it's only April, which means a lot of elite recruits are still uncommitted. In this two-week series, we break down the top five uncommitted players at each position, moving today to running backs.
THIS SERIES: The top five uncommitted QBs in the 2023 class
1. JUSTICE HAYNES
Florida has made a serious run at Haynes especially after an excellent visit to Gainesville recently. Alabama, Clemson, Ohio State and others have been in the ballpark as well. But Haynes' recruitment will go through Georgia.
The Bulldogs have been there from the start. He's a legacy since his father, Verron, played in Athens. The high four-star has a great relationship with position coach Dell McGee and Georgia has always been considered the front-runner.
Yes, other programs have a very real chance at landing Haynes and his Florida trip went as well as possible. But Georgia could be tough to beat here.
*****
2. RUEBEN OWENS II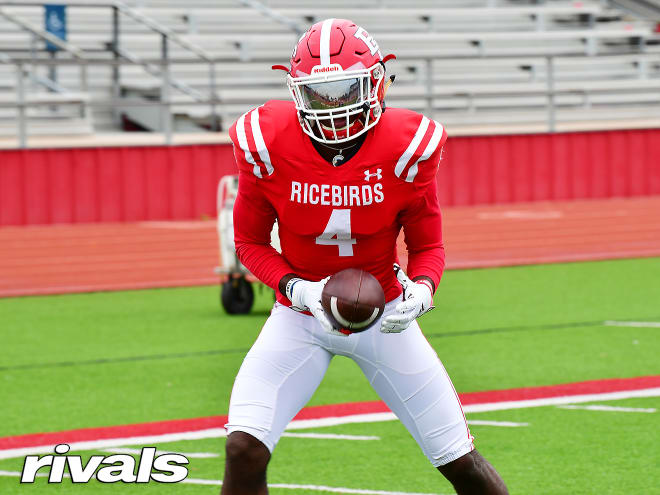 Owens was committed to Texas for about four months last offseason then backed off that pledge last June. There is a strong chance the El Campo, Texas, standout could return to Texas' recruiting class and it's a credit to that coaching staff for pursuing him, not backing down and constantly making him a priority in the 2023 group.
Texas A&M has made an impression, Alabama has poked around, Oklahoma, USC, Georgia and others are also in the mix and this past weekend Owens visited Michigan State. Right now, though, it would be a surprise to see him in East Lansing. Texas is sitting pretty even if Owens wants to keep going through the recruiting process for now.
*****
3. RICHARD YOUNG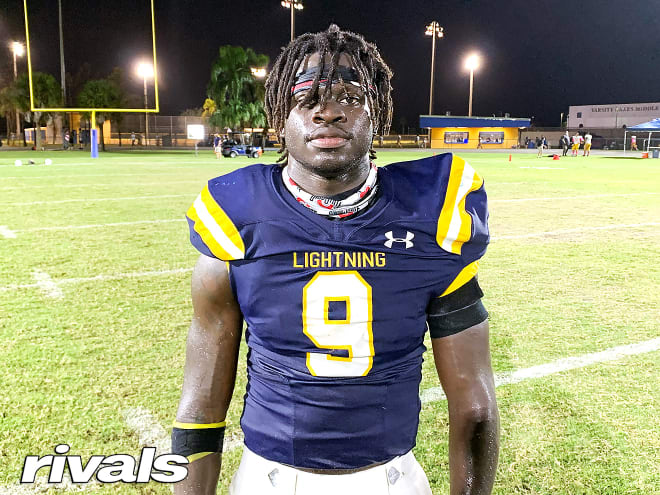 There has been some talk of Florida making a move in Young's recruitment or the possibility of forming a dynamic duo at Georgia alongside Haynes – the Bulldogs have pulled elite combos of running backs before – but Alabama could be in the driver's seat here.
Months ago, Young said the Crimson Tide and Ohio State were the two teams standing out most and while the Buckeyes could still be right there, Alabama has been the mainstay. The coaching staff has made him a priority and the Crimson Tide could be tough to beat.
*****
4. KALEB JACKSON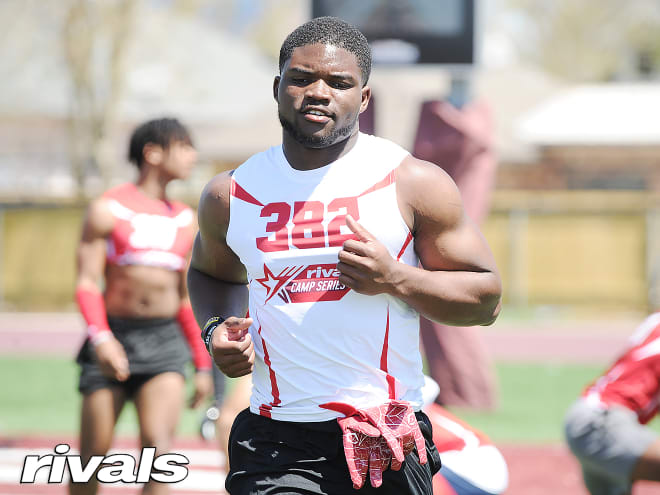 There is an interesting storyline to Jackson's recruitment because LSU is right down the road, literally, but the Tigers have been slow to really make Jackson feel like a top priority in the class. That's why Texas A&M has been the team to beat in his recruitment and the Aggies could still land the Baton Rouge (La.) Liberty Magnet four-star.
The calculation is basically this: Sort of move past some slower attention early on and play for the Tigers since they're the hometown program or look elsewhere - and that could mean right to College Station.
*****
5. TREY HOLLY
A stat machine at Farmerville (La.) Union Parish, Holly has been playing varsity football since eighth grade and has certainly left a big impression on college coaches as he has nearly 30 offers. But it would be surprising to not see him at LSU. The new coaching staff has been involved with him, might have made him priority No. 1 at the running back spot and turning down the Tigers for in-state kids is difficult.
Arkansas has been very involved along with Oregon and USC but this looks definitely like an SEC battle if there is one.