The latest with Rivals250 RB Mychale Salahuddin heading into his decision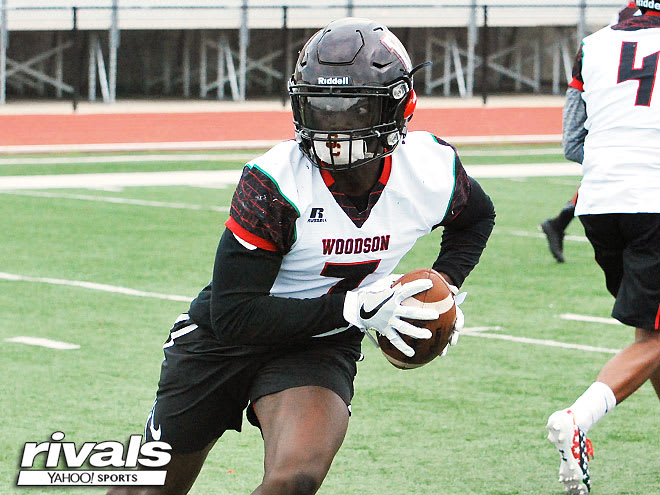 There will be no more official visits for Rivals250 running back Mychale Salahuddin. The Washington (D.C.) H.D. Woodson star took official visits to Syracuse and Pittsburgh on back-to-back weekends and is nearly ready to end the process.
IN HIS OWN WORDS...
"Syracuse was very nice," Salahuddin said. "They have enormous connections up there with their broadcasting and business schools so that was very interesting. The definitely have a lot of connections with ESPN, ABC, all the local and national broadcasting companies. Syracuse has a drought at running back right now so they are trying to fill their running back need as best they can. Getting multiple playmakers in the same backfield is what they're trying to do and me and (Oklahoma transfer and Washington D.C. native) Abdul (Adams) being from the same city is definitely something I'm thinking about.
"Hail to Pitt! Pitt is a very nice place," he said. "You can kind of connect with god a little bit more there. In terms of connections, they have a lifetime sports program that has about 11 or 12 former Pitt football players that help the guys. Coming in and impacting the backfield in the 3rd down package is something we talked about. They have a lot of power backs that can get them those tough short yards but they don't have any home run hitters. That's a need they are trying to fill in this class.
"I'm not going to take any more official visits," said Salahuddin. "I'm going to take some in-home visits and sit back with my family to see which place is best for me and my family. Pitt is coming in today and that's the only one that is set right now.
"Life after football is very important to me," he said. "Football can end any day so being able to gain those connections for the real world is big. Having great connections with the coaching staff and being able to relate to them is really important. My family needs to be comfortable with the situation also."
RIVALS' REACTION…
Salahuddin is keeping things pretty quiet heading into his decision but, after reading between the lines, it seems like Pitt is the leader and has a pretty good chance of landing his commitment on Signing Day. The Panthers have their in-home visit with Salahuddin today and that's the only one scheduled so Pitt fans have to feel really good if they get the last word.