The Bay Area Awards: Who stood out at the Rivals 3 Stripe Camp
HAYWARD, Calif. - The fifth stop of the Rivals Camp Series presented by adidas took place at Chabot College in Northern California over the weekend. Below, Rivals.com hands out a list of wide-ranging awards that go beyond the usual MVPs.
RELATED: Players who earned their stripes | Gorney's takeaways | Full schedule
THE PUNISHER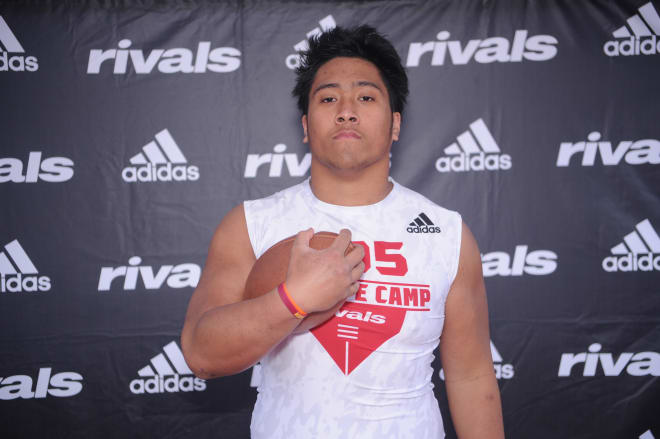 He played half the camp with a bloody mouth after taking a shot to his grill during one-on-one drills. But the Seattle (Wash.) O'Dea offensive lineman continued to battle, continued to win reps and continued to dominate up the middle. For someone who's only 265 pounds, Schmidt plays with toughness and aggression and he does not back down to anybody. He played center all day and if he can add 20-30 pounds of good weight, Schmidt could really be a special prospect. So far, he has no offers.
MR. CONSISTENT
The quarterback position was strong over the weekend, but Johnson looked the best as the ball came off his hand quickly and he had no problem putting it right on point especially on his deep passes. We would like to see him put more zip on some passes but the four-star quarterback is excellent putting air under it so receivers can catch up to the ball. Oregon, Miami, Alabama, Ole Miss and Florida State are among his top choices.
MR. CONFIDENCE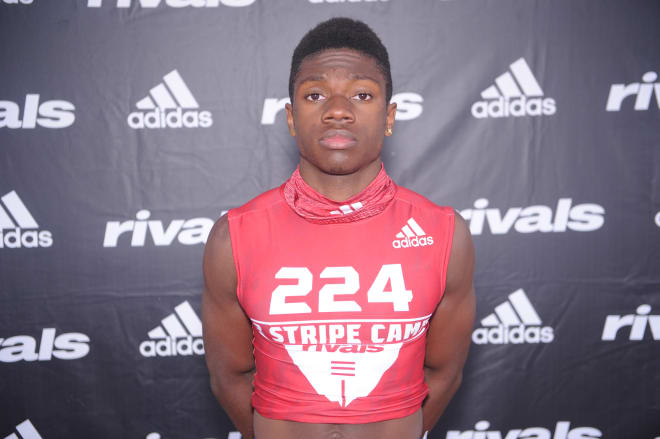 Young and full of confidence. That was Lloyd throughout the entire camp Sunday as he did not back down to any receiver on any route. If anything, the 2021 cornerback from San Diego Cathedral Catholic invited competition, wanted receivers to test him and he competed like no other throughout the day. He chirped a lot and played with a big-time chip on his shoulder. Lloyd also proved he could be one of the better young defensive backs in Southern California.
THE QUIET ASSASSIN
Butterfield does not say much. He's on the quiet side. At 6-foot-6 and 180 pounds, the 2020 quarterback has the physical tools to be something special, especially if he fills out but he's not exactly a talkative hype machine on the field. Butterfield, whose father Mark played at Stanford, prefers to quietly carve up defensive backs with precision passing. He was one of the top four quarterbacks at the event, threw great passes all day and definitely could emerge as one of the best QBs in Northern California next season. Cal, Central Michigan and San Jose State have offered so far.
THE HEATER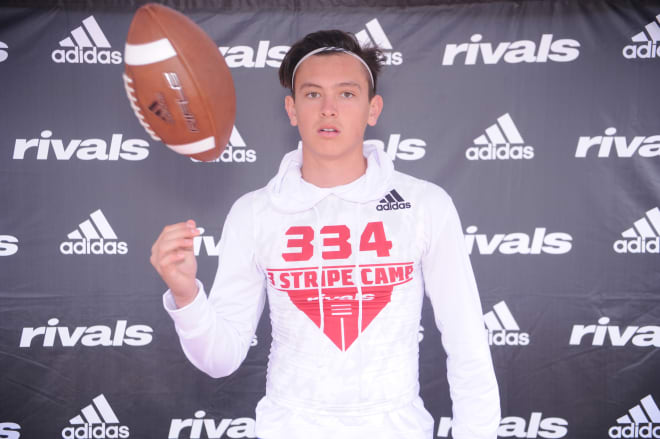 For the second-straight weekend, Eget had an excellent showing at a 3 Stripe Camp and was in the running late for quarterback MVP. The Santa Clarita (Calif.) West Ranch prospect was phenomenal in Los Angeles two weekends ago and backed it up again in the Bay Area this weekend by zipping balls accurately all over the field. It's shocking that no schools have offered Eget yet but that could change soon.
MR. UNKNOWN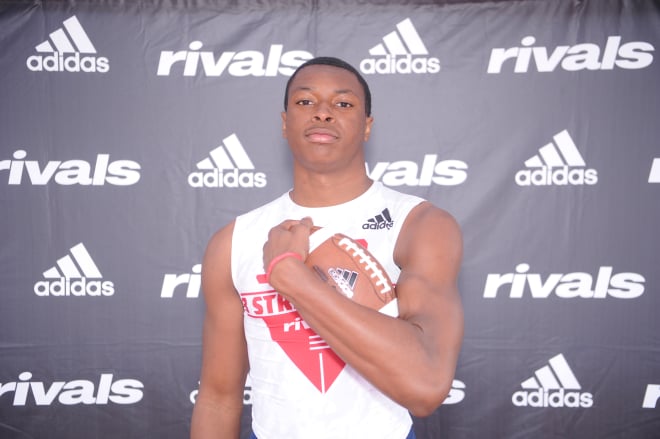 McNeely had a great weekend. First, he showed up at Saturday's Rivals adizero Combine and put up excellent numbers, especially in the shuttle. Then he was invited back for Sunday's camp and worked out at running back (although it's probably not his long-term position) and dominated there. He was an excellent route runner and made some really difficult catches. McNeely looks like a big-time safety who could absolutely star in the Pac-12. So far, only Wyoming has offered.
PHYSICAL SPECIMEN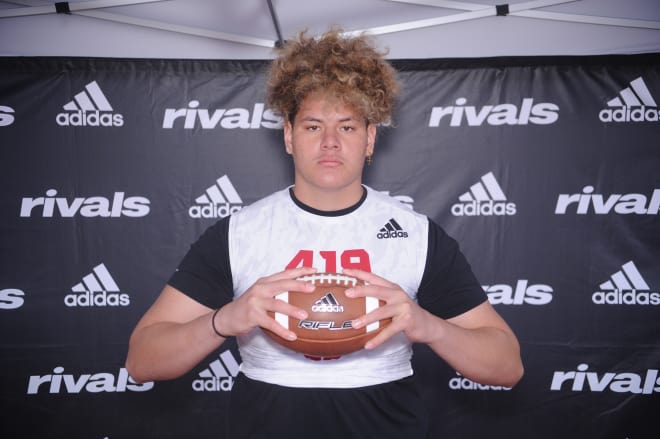 Buelow is absolutely humongous. He stands nearly 6-foot-8. He weighs 311 pounds. He looks like an NFL offensive tackle already and moves incredibly well for his size. Comfortable in his own body, Buelow looks like he could actually gain a few extra pounds to fill out his body but keep his athleticism. One look at the Kapolei, Hawaii, standout and even more top programs could get interested in him. So far, Notre Dame, Utah, Washington and UCLA have captured his attention.
FUTURE PHENOM
The talk in Northern California has been that Brown could be the next big-time back from the area following Najee Harris and Joe Mixon in recent years. After seeing him this past weekend, I'm a believer. He's different because he's smaller than Harris or Mixon, but to be fair Brown is also a 2022 prospect so he has time to grow as well. He has incredible burst with the ball in his hands, he's elusive, he's a phenomenal playmaker and Brown was in the running for position MVP even though he's not in high school yet. That's saying something.