Ten more graduate transfers to watch in 2018
Last week, we looked at 10 graduate transfers who have made commitments to new programs this year and weighed in on the potential impact they can have in the 2018 season. But new names are making commitments on a weekly basis, so today we run down 10 more players that will be relied on to make big contributions this fall in their new locations.
Tito Odenigbo – Illinois to Miami
As a recruit: Odenigbo was on the radar of several Big Ten schools but only Illinois came through with an offer and he made an early commitment to the Illini over Akron, Kent State and several others.

As an Illini: After redshirting in 2014, Odenigbo grew from a defensive end into a defensive tackle and contributed as a reserve in 2015 and 2016. His game went up a level in 2016 as he appeared in nine games and finished the year with 28 tackles, including 3.5 for loss. In 20 career games, Odenigbo had 46 tackles and 7.5 tackles for loss. He announced his intentions to transfer to Miami for his final year of eligibility earlier this year.
Farrell's take: The younger brother of heavily recruited former four-star Ifeadi Odenigbo, Tito didn't get the same attention or number of offers. We liked him enough to be a low three-star and liked his promise to grow out his frame, but he lacked the explosion and athleticism of his brother. He has a chance to have an immediate impact at a position of need for Miami.
JT Ibe – Rice to South Carolina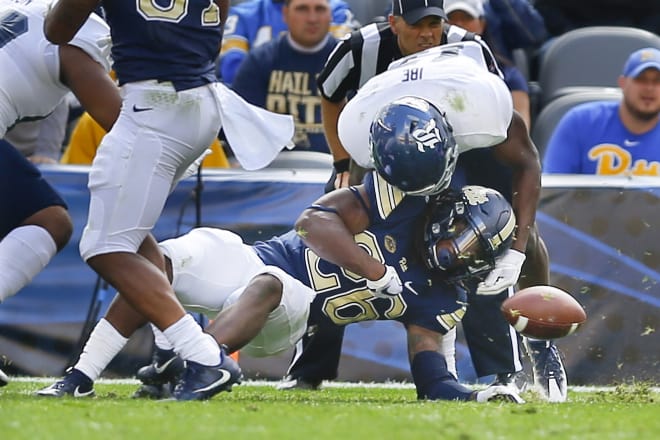 As a recruit: A two-star in the class of 2014, Ibe committed to Rice during the summer prior to his senior year of high school and stuck with the Owls despite a late push from Minnesota.

As an Owl: After redshirting his first season, Ibe became an impact player for the Owls over the next three seasons. He played 28 career games and recorded 121 career tackles as well as eight pass deflections and two forced fumbles. After a coaching change, Ibe elected to explore his options and committed to play his senior year at South Carolina over Iowa State and Indiana.
Farrell's Take: Ibe was lightly recruited despite showing fairly good athleticism out of high school and being a leader, but we questioned his speed. He wanted to be a big corner where he lacked great natural coverage skills. The Gamecocks are now getting a polished defender who should help their defense right away.

Khalil Oliver – Oregon to Missouri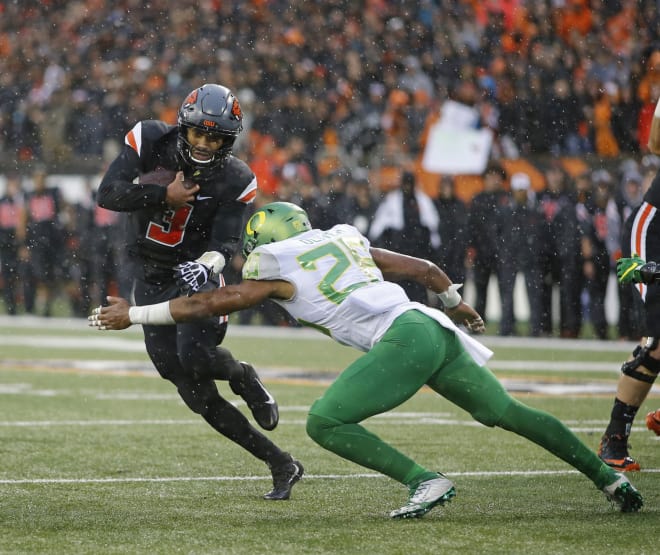 As a recruit: Oliver initially committed to Boise State and seemed locked in with the Broncos until Chris Petersen left to take the head job at Washington. Oliver then backed off his pledge and both Washington and Oregon entered the picture. Oliver visited both schools before committing to the Ducks on National Signing Day.

As a Duck: After redshirting in 2014, Oliver became an impact player for the Ducks in 2015, appearing in 10 games and recording 27 tackles. In 2016 Oliver took his game up a notch, playing in all 12 games and recording 26 tackles. Oliver started the Ducks' season-opener in 2017, but suffered a season-ending injury early in the contest. Shortly thereafter, Oliver announced his intentions to transfer. Oliver committed to Missouri in February and has at least one year of eligibility remaining, pending a hardship waiver for his lost 2017 season.
Farrell's take: Oliver had some nice offers out of high school but we didn't know if he'd be a solid tackler or fast enough to be a Power Five safety at the next level. Now that he's proven us wrong, look for him to be a big part of Missouri's defense very early. He's a heady player and if he's recovered fully from injury he will make some plays.

Tre Watson – Illinois to Maryland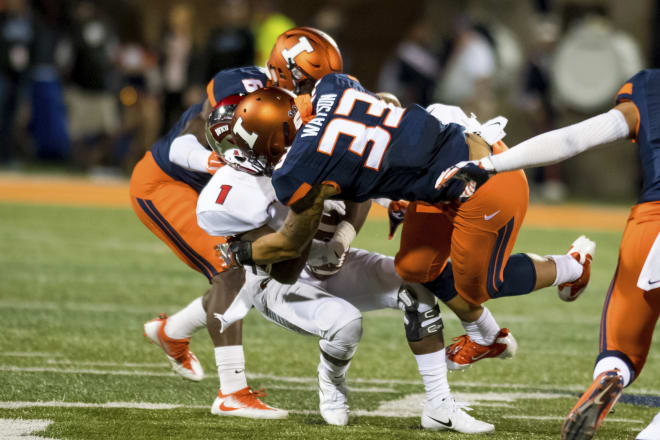 As a recruit: Watson's recruitment came down to a battle between USF and Illinois and the Illini managed to nab the Tampa-area prospect after hosting him for an official visit in December, 2013.

As an Illini: Watson redshirted his first year on campus and then played a reserve role in 2015 before breaking out in 2016. As a redshirt sophomore he had 102 tackles, good enough for eighth overall in the Big Ten that season. In 2017, Watson was slowed by injuries but still appeared in nine games and had 65 tackles. Watson announced his intentions to transfer in December and is already enrolled at Maryland, where he will have one season of eligibility.
Farrell's take: Another two-star who made good on this list, Watson was ignored by most of the schools in the Southeast but flourished away from home. Now he brings his talents to Maryland as a sure tackler and physical prospect, and will impact the Terps' defense early. He's shown he can more than hold his own in the Power Five
Stefano Millin – Kent State to Pittsburgh
As a recruit: Millin picked up an early offer from Kent State and made a commitment to the school during the summer prior to his senior season.

As a Golden Flash: Millin redshirted his first year on campus but blossomed into a stalwart on the offensive line during his career. In 2016, he started every game while playing center and right tackle and in 2017 he shifted to left tackle, where he also started every contest. Millin also served as Kent State's longsnapper during his time at the school. He announced his intention to transfer to Pittsburgh in January and will have one year of eligibility.
Farrell's take: A 245-pound offensive tackle out of high school with one offer, Millin showed off his versatility and ability to play numerous positions and should be a key contributor in many ways for Pitt. I don't remember much about him out of high school but his value at Kent State has been unquestioned, especially with his ability to long snap.

Jalen Greene – USC to Illinois
As a recruit: A three-star in the class of 2014, Greene let his recruitment play out for quite a while before cutting his choices to Washington and USC. He officially visited both schools in December of 2013 and pledged to the Trojans a few days before Christmas that year.

As a Trojan: Greene was recruited by the Trojans to play quarterback and actually threw four passes as a redshirt freshman in 2015. He would also spend time at wide receiver that season and was quickly moved to wideout full-time for his sophomore and junior seasons. In 2017, he caught eight passes for 98 yards and has 26 catches for 318 yards in his career. He announced his intention to transfer earlier this year and will spend his final season at Illinois in 2018.
Farrell's Take: A good athlete, he was a surprise take to me as a quarterback by USC and a position change was always possible. He always had good size and could run well. Despite average numbers, he could be a key target for Illinois using those physical gifts. The Serra connection was working for him as he was taken by USC, but he was a bit of a reach.

Gardner Minshew – East Carolina to Washington State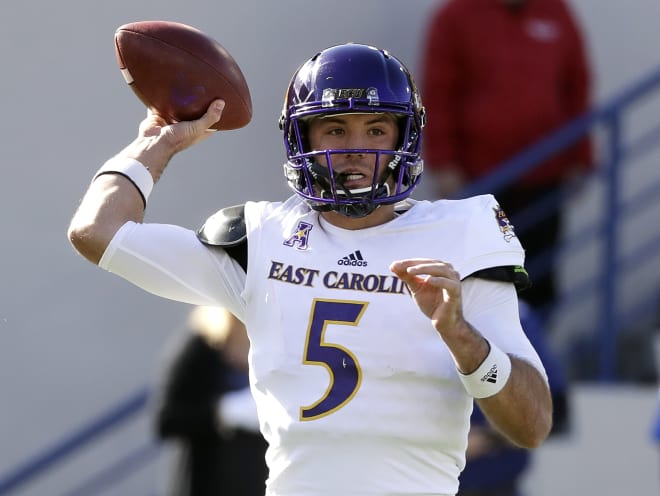 As a recruit: Minshew was ranked as a three-star in the class of 2015 and signed with Troy, but never suited up for the Trojans as he elected to go to junior college instead. After a year at Northwest Mississippi Community College and a junior college national championship, Minshew signed with East Carolina in 2016 over Buffalo, Southern Miss and others.

As a Pirate: Over two years at ECU, Minshew saw plenty of time on the field, appearing in seven games and throwing for 1,347 yards with eight touchdowns and four interceptions in 2016 and then starting five games and throwing for 2,140 yards with 16 touchdowns and seven interceptions in 2017.

Minshew was set to be the Pirates' starter in 2018 before leaving the team for personal reasons in January. He initially committed to play his final season at Alabama, before reversing course and committing to Washington State earlier this month.
Farrell's Take: Despite getting very few Power Five looks, I always liked Minshew because he had a good arm, his accuracy was solid and he could move around a bit. That being said, he was a low three-star for a reason. He had some mechanical issues and his decision-making was questionable at times. At Washington State, he has a chance to put up some big numbers, but watch out for turnovers as he can rely on that arm a bit too much at times.
Jalan McClendon – N.C. State to Baylor
As a recruit: A three-star in the class of 2014, McClendon collected several offers from programs such as Florida State, Miami and North Carolina, but ended his recruitment in the spring of his junior year when he pledged to North Carolina State.

As a Wolfpack: McClendon's career in Raleigh never really took off as he played mostly as a reserve over three seasons. He attempted 47 career passes in 14 appearances, throwing for 262 yards, one touchdown and four interceptions. He also had 46 rushes for 223 yards and two touchdowns. Rather than spend his senior season as a backup, McClendon announced his plans to spend his final year at Baylor earlier this month.
Farrell's take: A tall, raw quarterback out of high school with room to fill out and solid athleticism, we had him as a top 20 quarterback for a reason. However, he never truly developed in the areas needed (mechanics, decision-making, accuracy) and he's a project heading into his last year at Baylor.

Dylan Thompson – Ohio State to Virginia
As a recruit: Thompson collected offers from all over the country, with Clemson, Tennessee, Michigan State and others joining his offer list. But Thompson didn't remain on the market for long as he committed to Ohio State in the spring of his junior year.

As a Buckeye: Thompson's career with the Buckeyes never really got off the ground as injury and academic issues limited him to just two career games, both of which came in 2017. He finished with three tackles in those two appearances. Thompson announced his intentions to transfer to Virginia earlier this year and will have one year of eligibility remaining.
Farrell's take: A big, strong and powerful defensive end who could easily move to defensive tackle, what Thompson lacked in athleticism he more than made up for in physicality. He's a hard-nosed kid who will be stout against the run and should be a fan favorite if he can stay on the field.

Preston Gordon – Rice to Texas Tech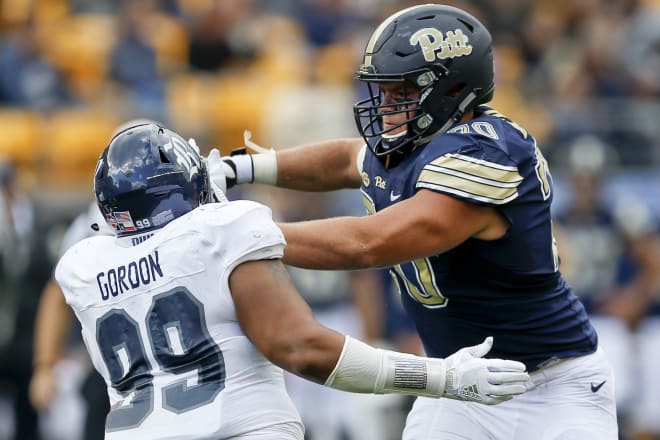 As a recruit: Gordon was a standout on the camp circuit as a high school prospect but it didn't necessarily translate to offers on the recruiting trail. Gordon jumped on an offer from Rice during the summer prior to his senior season of high school

As an Owl: Gordon started 28 career games while with the Owls, including every game in 2017. Gordon's most productive season was as a redshirt junior last fall, when he recorded 34 total tackles. For his career, Gordon has 87 tackles, including 18 for loss and 7.5 career sacks. Gordon announced his intentions to transfer to Texas Tech for his final year of eligibility earlier this month.
Farrell's take: Yet another Rice Owl – he's a great example of the job the coaching staff has done there with overlooked prospects. He was sawed off out of high school which is why many passed on him but he plays with natural leverage and can shoot the gap. Texas Tech is getting a high-energy, big-motor guy who will make a ton of plays.