Ten graduate transfers to watch, and their journeys back
1. QB Keller Chryst – Stanford to Tennessee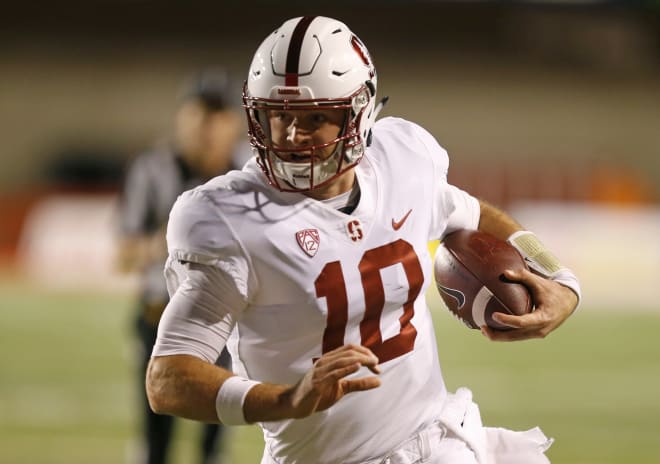 As a recruit: One of the nation's top quarterbacks in the class of 2014, Chryst committed to the Cardinal during the summer prior to his senior year over programs like Alabama and USC.
As a Cardinal: After redshirting his first year on campus in 2014, Chryst served as a backup to Kevin Hogan in 2015. He lost the battle for the starting job in 2016, and he again started the year as a backup before eventually taking over the job from starter Ryan Burns midway through the year. Chryst started 2017 as the starter for the Cardinal, only to eventually lose the job to K.J. Costello. Chryst finished his Stanford career with 1,901 yards and 19 touchdowns in 23 career appearances. Chryst committed to Tennessee last month and has one year of eligibility remaining.
Farrell's take: Chryst was highly ranked out of high school as the No. 2 pro-style quarterback in the country, behind only Kyle Allen in 2014. Chryst was a big kid with a strong arm and solid accuracy, but he needed some work on his footwork and mechanics. I was never as high on him as some others because I worried about his competitiveness just based on a few camps and games I watched. I wasn't sold that he wanted it as much as some others, but his talent was too much to keep him outside the Rivals100. He could be an instant shot in the arm at quarterback for the struggling Vols offense.

2. OL Calvin Anderson – Rice to Texas 
As a recruit: Anderson flew under the radar as a high school recruit, even though he played for Austin-Westlake, a program known for producing talent. Rice was one of the few schools to show interest in Anderson, and he committed the Owls during the summer prior to his senior year.
As an Owl: After redshirting his first year on campus Anderson didn't waste much time finding a role with the team. He started 12 games in 2015 and didn't look back, continuing as a starter in 2016 and 2017. After a coaching change, Anderson decided to explore his options and elected to transfer to Texas for his final year of eligibility.
Farrell's take: Anderson was a tall, but very skinny, offensive tackle prospect out of high school, and he was a kid who looked as much like a big tight end as he did an offensive lineman. He transferred into Austin-Westlake his final year, so by then it was hard to get much recruiting traction. Rice saw something no one else did and Anderson turned out to be a very solid player. This winter, he was arguably the most heavily recruited grad transfer out there and Texas is expected to plug him in right away, as he will help the loss of Connor Williams.

3. DB Casey Hughes – Utah to Michigan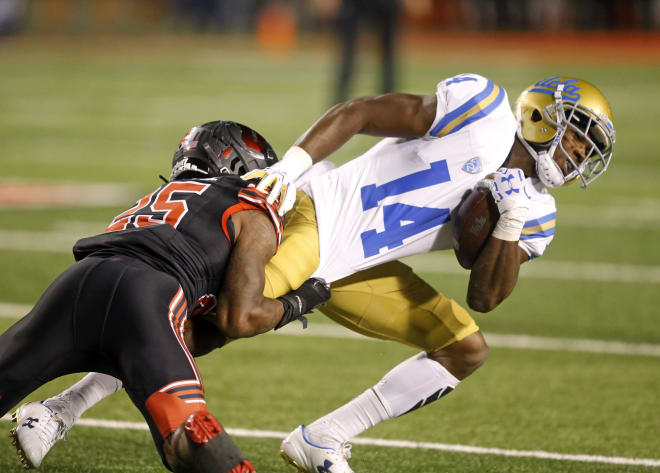 As a recruit: A two-star in the class of 2014, Hughes chose Utah over San Diego State after officially visiting both programs in December of 2013.
As a Ute: After redshirting his first year on campus, Hughes played primarily on special teams before a breakout season in 2017. Last fall, he started 11 games and recorded 35 tackles and two forced fumbles before missing the end of the year with an injury. Now healthy, Hughes has elected to spend his final year of eligibility in Ann Arbor after committing to the Wolverines in January.
Farrell's take: A tall and filled-out defensive back, Hughes wasn't heavily recruited out of high school despite having size and speed, as many questioned his natural feel for the game and whether he was more of a track kid than a football player. Now he adds size, quickness and experience to the Michigan defense immediately. The big question mark? He might not have even started for Utah this upcoming season, with its depth at corner. So can he start right away at Michigan? If he can, and stay healthy, he's a big- time impact prospect.

4. OL Venzell Boulware – Tennessee to Miami 
As a recruit: Boulware's recruitment boiled down to two programs, with Tennessee and Ohio State battling for months to land him. The Vols eventually got him into the fold just prior to the start of his senior season, and despite a late push from the Buckeyes that included an official visit to Columbus, he stuck with Tennessee.
As a Vol: Boulware redshirted his first year on campus before working his way into the lineup as a redshirt freshman, appearing in seven games while starting three. But much like the rest of the Vols team, Boulware's 2017 didn't go as planned and he announced his intentions to transfer by midseason. He announced his commitment to Miami last month and will have two years of eligibility, pending his graduation from Tennessee.
Farrell's take: Boulware was a Rivals250 prospect who was clearly an interior lineman with good feet that just needed to add some size and toughness out of high school. We liked his ability to pass block and he was a solid run-blocker, so he should help Miami early on the inside, especially improving the work against the pass rush. I like this pickup a lot for Miami.
5. RB Madre London – Michigan State to Tennessee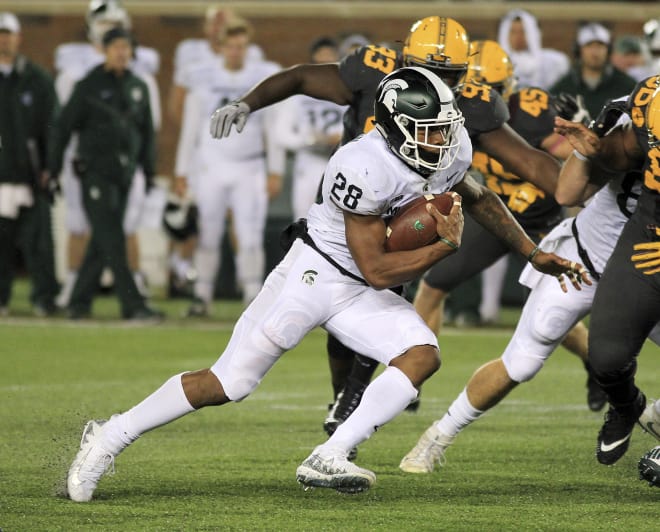 As a recruit: A power back from Florida powerhouse program St. Thomas Aquinas, London committed to Michigan State over Nebraska and Wisconsin after visiting all three programs in the fall of 2013.
As a Spartan: After redshirting as a freshman in 2014, London quickly made name for himself in East Lansing, rushing for 500 yards and three touchdowns in 2015. But he was slowed by injuries and fell behind other backs on the depth chart, appearing in just seven games in 2016 and playing mostly as a reserve in 12 games in 2017. For his career, London has 924 yards rushing and eight touchdowns. He announced his intention to transfer to Tennessee earlier this month and has one year of eligibility remaining.
Farrell's take: A Rivals250 prospect out of high school, I loved his running style as a big back and thought he was a great fit for what Michigan State likes to do with its backs. Despite the injuries, I really like this fit for the Vols, as well, because he will keep his legs churning and he will get some tough yardage and help wear down defenses. I thought he was under-ranked out of high school, but he hasn't proven that yet. Maybe this will be the year.

6. QB K.J. Carta-Samuels – Washington to UCLA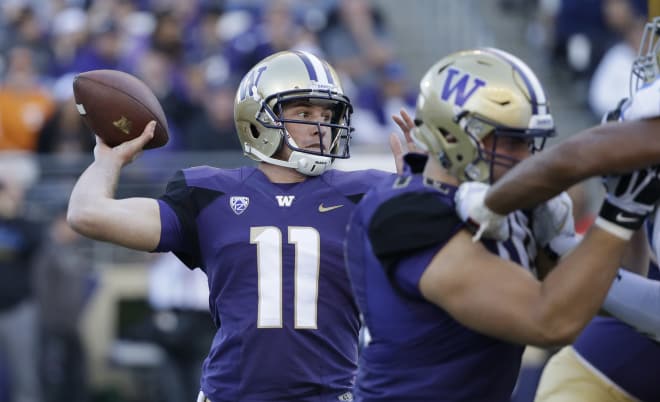 As a recruit: Carta-Samuels made a commitment to Vanderbilt after his sophomore year in high school, with plans to join his older brother in Nashville. He stayed committed until James Franklin left to take the job at Penn State. With less than a month until signing day, Carta-Samuels restarted his recruitment and quickly jumped at the chance to commit to Washington.
As a Husky: Carta-Samuels never really got a chance to live up to his ranking with the Huskies, serving primarily as a backup after redshirting as a freshman in 2014. During mostly relief appearances, he completed 27-of-47 passes for 310 yards over three seasons of play. Carta-Samuels now enters the quarterback competition at UCLA under new coach Chip Kelly. Carta-Samuels has one year of eligibility remaining.
Farrell's take: A big, thick quarterback with a good arm, Carta-Samuels was a top 10 pro-style quarterback for us out of high school, although I was never sold on his footwork and didn't love his reliance on his arm to fit the ball into spaces that were too tight. However, there was no questioning his physical abilities. That being said, is he the kind of quarterback that can succeed in Kelly's up-tempo offense? I'm not sold.

7. OL Casey Tucker – Stanford to Arizona State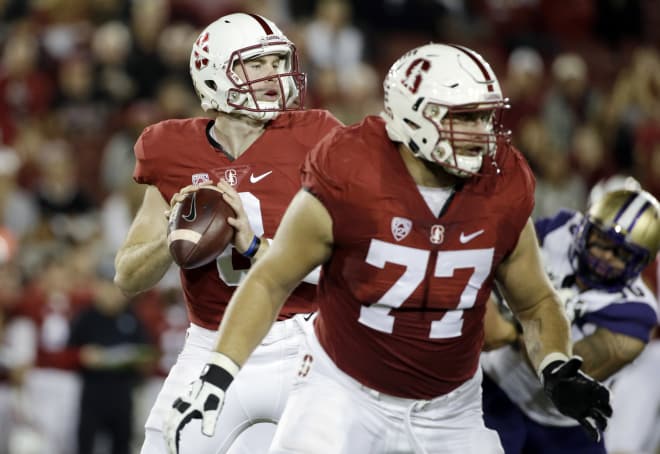 As a recruit: A top 100 prospect in the class of 2014, Tucker let his recruitment play out all the way until the final month before signing day, eventually committing to Stanford over Arizona State after visiting both schools.
As a Cardinal: Tucker saw action as a true freshman at Stanford, appearing in five games. His playing time increased as his career went along, and he started 14 games as a sophomore in 2015. But injuries slowed his action later in his career and he appeared in just eight games in 2016. Tucker missed all of 2017 and ended up redshirting before announcing his intentions to transfer. He committed to Arizona State in January, and has one year of eligibility remaining.
Farrell's take: I liked Tucker a lot out of high school. He was a huge kid who still had room to fill out and he was aggressive. I thought he would be a star, honestly, and felt he should be ranked higher. He's shown flashes of that, and I think if he can stay healthy he'll be a huge get for Arizona State as an instant starter. This kid could be a sleeper on the NFL level, as well, if he has a big year because he was on the radar before missing so much time due to injury late in his Stanford career.

8. QB Dru Brown – Hawaii to Oklahoma State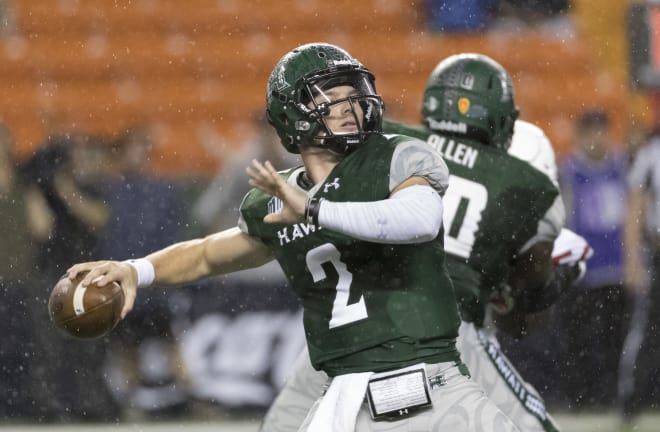 As a recruit: Brown was unranked out of high school and played his first year of college ball at the junior college level in 2015 at the College of San Mateo. He transferred to Hawaii for his sophomore season.
As a Warrior: After joining Hawaii for the 2016 season, Brown went from backup to starter a few games into the year and finished that season with 2,488 yards passing and 19 touchdowns. He picked up right where he left off in 2017, appearing in 12 games and throwing for 2,785 yards and 18 scores. Brown surprised some when he announced his intentions to transfer earlier this year. He ultimately chose Oklahoma State over several other options. He will have one year of eligibility remaining.
Farrell's take: I don't have much here, because I don't remember him as a high school prospect and vaguely remember him as a JUCO. He's obviously outplayed his ranking as a lightly recruited kid and could be the next stat-stuffer out of the shotgun at Oklahoma State.

9. TE Trevor Wood – Arizona to Texas A&M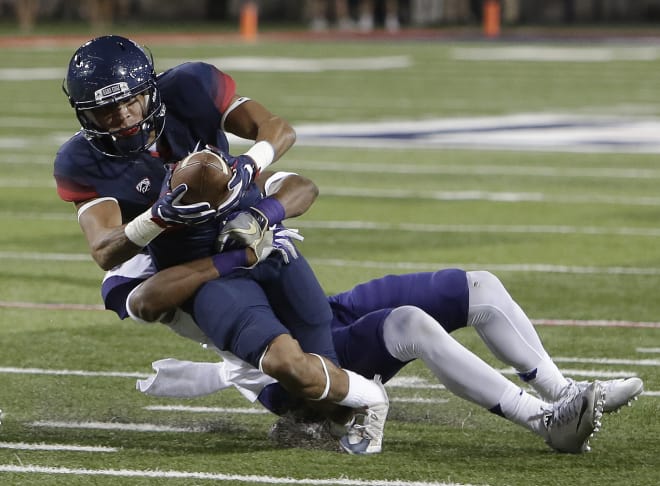 As a recruit: Wood had a national list of offers, including Alabama, Oregon, Oklahoma and others. But from the beginning it looked like he was staying close to home with the Wildcats, and that's exactly what he did. He committed to Arizona prior to the start of his senior season.
As a Wildcat: Wood's career got off to a hot start, as he appeared in all 14 games as a true freshman in 2014. But injuries kept him out for all of 2015, and when he returned in 2016 he still didn't have the role he envisioned in the Wildcats offense, catching seven passes for 49 yards. He started the 2017 season at tight end before being moved to defensive end, and finished the year with two catches for 14 yards and a touchdown as well as three tackles. Wood announced his intention to transfer to Texas A&M for his final year of eligibility last month.
Farrell's take: I only know him truly as a tight end, and he was a very solid one out of high school with really good size, power and good hands. He wanted to attend a school that uses the tight end better and Jimbo Fisher revitalized that position in his time at Florida State, so this should be a good fit for him.

10. WR Alex Ofodile – Oregon to Missouri 
As a recruit: One of the top players in the state of Missouri, Ofodile spurned the in-state Tigers as well as programs from all over the country in favor of Oregon, committing to the Ducks in the summer prior to his senior year.
As a Duck: Ofodile's career in Eugene never really got a chance to get going, as injuries consistently derailed his momentum. After redshirting in 2015, he saw limited playing time in 2016 and 2017, catching four passes for 31 yards in those two seasons combined. Ofodile elected to transfer back to Missouri and join his father, A.J., the Tigers' wide receivers coach, for his final two years of college eligibility.
Farrell's take: Ofodile always had talent and good size. He just lacked elite quickness. However, we still had him as a Rivals250 prospect because we felt he would be an excellent 50/50 ball kid and red zone threat, as well as a chain mover. He should fit in much better with the Mizzou offense than he did in Oregon, and this could be a great get with his father working with him.