Take Two: Could Jake Smith be the next Christian McCaffrey?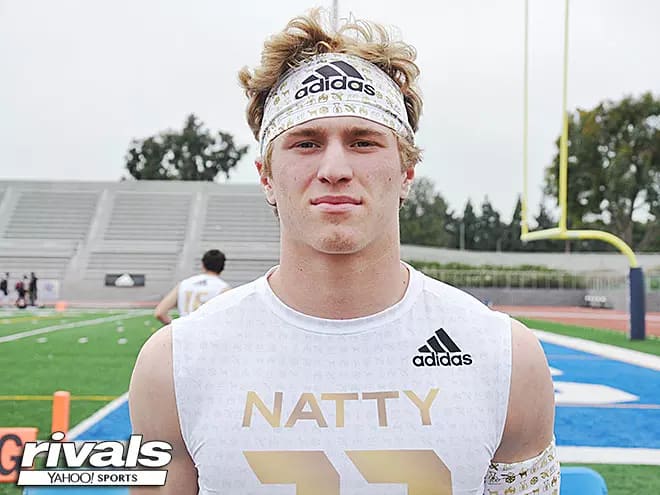 THE STORYLINE
They're about the same size, have a similar playing style and like Christian McCaffrey, Texas signee Jake Smith could transform college football in his own unique way.
On ESPN last week, the high four-star athlete from Scottsdale (Ariz.) Notre Dame Prep was compared to McCaffrey, who posted 6,987 total yards and 33 touchdowns in three seasons at Stanford, with his sophomore year being the best overall.
McCaffrey was a more dynamic running back than Smith was in his senior season, but Smith could be the more special receiver as evidenced by his numbers this past season - 58 catches for 1,070 yards and 22 receiving TDs with 741 yards and 15 scores on the ground. Smith could also be utilized at Texas on special teams.
Rated as the fourth-best athlete in the 2019 class, could Smith emerge as the next McCaffrey-like dual-threat offensive star in college football or is that comparison too lofty at this time?
FIRST TAKE: JASON SUCHOMEL, ORANGEBLOODS.COM
"I certainly think you'll see Smith used in a variety of ways, and you'll see him get touches early and often in the Texas offense. He'll be used primarily as a slot receiver, but I expect he'll also be heavily involved in special teams as a return man. He'll get touches as a receiver and he's been told he'll also get some on sweeps and things to utilize his speed to the outside.

"I could see him getting some work out of the backfield, but I'm not sure that's as much in the plans because the coaches are planning to use fellow true freshman Jordan Whittington in that type of role as well. Bottom line, with Smith's explosiveness and versatility, Texas will just try to find as many ways possible to get him touches."
SECOND TAKE: MIKE FARRELL, RIVALS.COM
"I don't think he could be the next McCaffrey. McCaffrey broke records that Barry Sanders held, so that's pretty high praise to compare the two. The one thing Texas needs is a little bit more speed on offense, guys who can make you miss and score from anywhere and that's what he does. He also brings versatility, so they can line him up all over the place and keep defenses off balance.

In the Big 12 with so much space to work with, he could have a tremendous career. But I don't think he's the next Christian McCaffrey."