Sting Factor: Quincey McAdoo backs off pledge to Florida State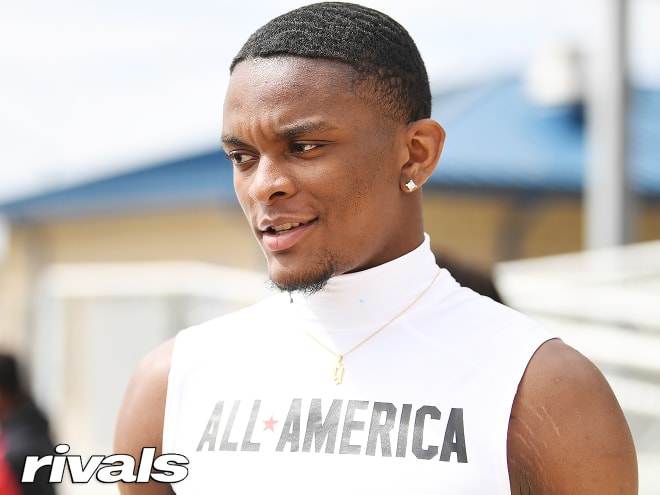 THE STORYLINE  
Florida State won the Quincey McAdoo sweepstakes in January because the Seminoles' staff showed so much interest and the four-star athlete appreciated it.
One of the top prospects in the state of Arkansas, McAdoo said FSU showed more attention and love than his other finalists - the Razorbacks, Auburn, Tennessee and Oklahoma - and that paid off when he made his commitment.
But the Clarendon, Ark., standout did not visit Tallahassee, even this past weekend when a whole host of elite prospects and commits were on campus for the Florida State spring game.
That was a sign. And then on Tuesday, McAdoo backed off his pledge to the Seminoles as Arkansas, Mississippi State and others make a run at the 6-foot-3 prospect who is expected to play receiver at the next level. He committed to Arkansas on Friday.
Florida State has a wide swath of receivers it is targeting in this class, many in-state and regional recruits, and the Seminoles have some recruiting momentum heading out of their spring game.
But McAdoo is also a talented recruit who could have been a nice addition as Florida State looks to rebuild its program into a national power again.
*****
LOCAL REACTION 
McAdoo made his commitment to FSU in January but he did not check out FSU in person.
Then he was scheduled to visit for the spring game but then canceled, opting for a New Orleans 7-on-7. The communication the last few weeks dipped from FSU. This staff is relentless but they aren't going to push for commits that aren't all-in and that was the feeling in this recruitment. The majority of the FSU commits were in Tallahassee for the spring game, so if you aren't attending that for a school you haven't visited, that signals how firm you actually are.
McAdoo has a nice skill set with speed and good size that FSU likes. But there are also questions about his route running. To be fair, McAdoo has been very good high-pointing the football on 50/50 balls so it's a loss on what McAdoo could later become as a receiver. But at the same time FSU should not have trouble landing receivers in this wide-open attack with coach Mike Norvell. FSU would like three receivers in this class - maybe four - and currently have one. - Michael Langston, Warchant.com
Sting Factor: 3
*****
NATIONAL REACTION  
McAdoo is a talented and versatile prospect who could have been well utilized in Norvell's offense, and this will hurt more if the Seminoles strike out on some other major targets, but this decommitment will not break Florida State's back. This should not come back to bite FSU much, especially with McAdoo ending up at Arkansas. But the Seminoles also need a lot of help on the offensive side of the ball and McAdoo would have been a nice addition. - Adam Gorney, Rivals national recruiting director
Sting Factor: 5