Sting factor: QB Rickie Collins decommits from Purdue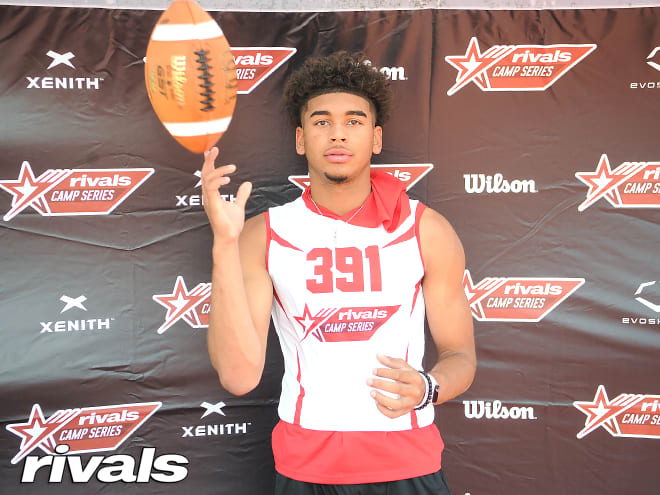 When a major program loses a key recruit, Rivals.com takes a look at how big of a blow it is to the respective school, analyzing it from a local and national level. To quantify the "sting" of each decommitment, we assign a score from one to 10, with one being no big deal and 10 being a catastrophic hit.
THE STORYLINE
Rickie Collins committed to Purdue in October and over the next many months reinforced his pledge to the Boilermakers numerous times.
The quarterback history there has been outstanding. The way Purdue's coaching staff targeted him early and showed love made his decision easier.
But something loomed out there and even though Collins liked a whole lot about the Boilermakers, LSU is right down the street for the Baton Rouge (La.) Woodlawn standout and especially recently the Tigers have turned up their attention.
The four-star, dual-threat quarterback has now backed off his pledge to Purdue and while he has not made a commitment to LSU it sure looks like he will be staying home and playing down the road.
The timing is tough for the Boilermakers. But Purdue knew all along of this possibility – that LSU could go after the hometown kid and it was a risk worth taking even if the chance of losing him became greater once the Tigers got seriously involved.
CLASS OF 2023: Purdue's commitments | Big Ten recruiting rankings
*****
LOCAL REACTION
"Anytime a school loses its highest-rated recruit and the face of its class, essentially, it's a blow, but when that player is a quarterback and it happens in August after almost every other decent QB recruit is committed someplace else, that adds another layer to it. At the same time, Purdue was always going to be hard-pressed to hang on to this one, after he committed surprisingly early, NIL became a marketplace where Purdue was going to have an uphill climb early on, and then a bunch of national powers came after Collins.
"Long story short, it's a blow to Purdue, but one that a lot of people could have suspected might happen, no matter how much certainty Collins talked with about his commitment to Purdue.
"This would really, really, really hurt if Purdue didn't sign Brady Allen last year, to go along with Mike Alaimo from the year before. Collins probably wasn't going to be on the field for the Boilermakers anytime soon, and there are good young QBs in the program. In the transfer era, who knows how hard it's going to be to keep more than one quarterback around every year.
"Point is, the short-term impact should be minimal here. Still, it hurts, but shouldn't affect Purdue's results right away, at least. Now, though, Purdue's class is without a quarterback, which isn't ideal." – Brian Neubert, GoldandBlack.com
Sting Factor: 6
*****
NATIONAL REACTION
"Collins is a really talented quarterback and probably would have done very well in coach Jeff Brohm's system but the Purdue coaches had to know they were taking a pretty big shot on recruiting someone of his caliber and keeping him away from LSU or other SEC schools in the end. It was a gamble worth taking because if Collins ended up in West Lafayette then he could have been a huge addition in this recruiting class.
That didn't happen but I credit Purdue's coaches for the attempt. When it comes to 2023 quarterbacks, the cupboards are pretty bare unless the Boilermakers can flip someone. But in the era of transfer portal, the prudent move might just be to wait a few months, monitor the disenfranchised second-string quarterbacks around the country and then attack quarterback recruiting that way.
"It could provide more results – and someone who is more game-ready than Collins or taking a shot on an under-the-radar high school QB." – Adam Gorney, Rivals national recruiting director
Sting Factor: 6