Sting Factor: Phillip Riley decommits from Notre Dame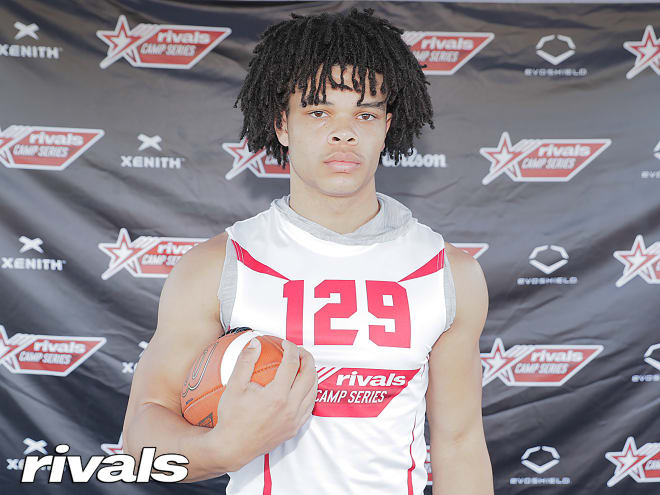 Every time a major program loses a key recruit, Rivals.com takes a look at how big of a blow it is to the respective school, analyzing it from a local and national level. To quantify the "sting" of each decommitment, we assign a score from 1-10, with one being no big deal and 10 being a catastrophic hit.
MORE: Deoin Colzie commits to Notre Dame again

THE SITUATION
Philip Riley committed to Notre Dame in May and he built a strong relationship with the coaching staff in South Bend, as the Irish went into Florida and landed a standout defensive back and four-star prospect.
But in recent days, the Valrico (Fla.) Bloomingdale DB backed off his pledge to Notre Dame and is once again on the market, but maybe not for long. USC has become a major contender for Riley, who has family all over the country but mainly in the West region and another decision could be coming soon.
With nearly 40 offers, Riley is a Rivals250 prospect who grew up in Washington and only recently moved to Florida to finish out his high school football career. The four-star prospect is well-versed in Pac-12 football and all it could offer.
Losing a player with Riley's ability is never pleasant, but if it wasn't the right fit, Notre Dame might prefer to lose him now than years from now if things don't work out in South Bend.
The Irish still have the No. 11 recruiting class nationally led by five-star offensive tackle Blake Fisher and high four-star WR Lorenzo Styles Jr., leading the class.
LOCAL REACTION
"Notre Dame offered Riley in late-March, and even though he was leaning towards committing to Virginia Tech, he made a surprise pledge to the Irish seemingly out of nowhere in early May. During his nearly five-month commitment to Notre Dame, he never stepped foot in South Bend, while other commits who hadn't taken actual recruiting trips to South Bend conducted self-guided tours of campus. So his decommitment wasn't a major surprise, other than the fact he told me in person Sept. 11 that he was solid with his Notre Dame verbal.
"As far as the sting factor, Riley was Notre Dame's highest-ranked defensive back of its previous quartet, but after seeing him play live, my takeaway was that his skill set translates more to safety at the next level. That's not to say he's not a talented player and bona fide four-star prospect, but it was just different than what I was expecting to see. Notre Dame should be able to regroup here and are likely to add a couple more defensive backs in the 2021 class. The core of Ryan Barnes, Chance Tucker and Justin Walters is strong and intact." - Mike Singer, BlueAndGold.com
Sting factor: 7

NATIONAL REACTION
"This one hurts as not only is Riley a talented prospect and a key need at defensive back but also he's from Florida and the Irish really want to hit the state hard. This is a setback, but the defensive back class is still talented. However, losing the highest ranked from such an important state is never good." - Mike Farrell, Rivals.com

Sting Factor: 8