Sting Factor: Joseph Manjack's decommitment from Washington State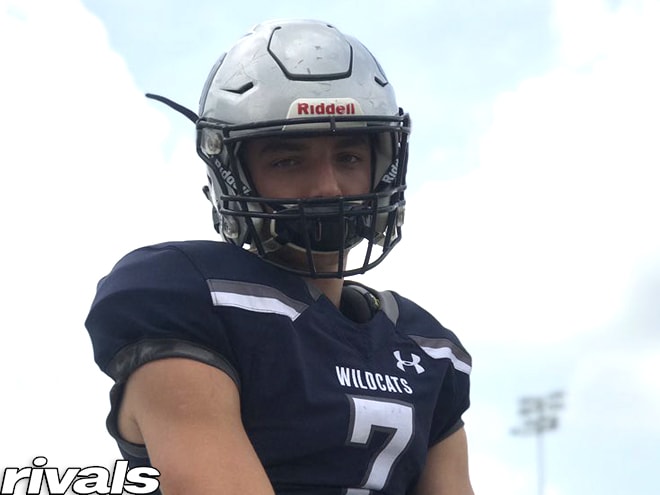 When a major program loses a key recruit, Rivals.com takes a look at how big of a blow it is to the respective school, analyzing it from a local and national level. To quantify the "sting" of each decommitment, we assign a score from 1-10, with one being no big deal and 10 being a catastrophic hit.
THE STORYLINE
Joseph Manjack had a massive senior season at Houston (Texas) Tomball Memorial and it looked like a huge recruiting victory for Washington State.
But the three-star receiver backed off his pledge to the Cougars in in late November and many more programs could get seriously involved since Manjack caught 32 passes for 763 yards and 11 touchdowns and rushed for 864 yards and 13 scores this past season.
USC could make a major run at Manjack, who had been committed to SMU earlier in his recruitment, and others could get in the mix as well. But the idea that Manjack will end up in Washington State's class looks like a ship that has already sailed.
Utah, Houston, Wisconsin, Colorado and about a dozen others are already involved with Manjack and it wouldn't be surprising if others reach out in the coming weeks, either.
Washington State has had a string of decommitments recently with Manjack, three-star CB Elisha Lloyd and three-star JUCO LB Fred Thompkins all backing off their pledges recently.
LOCAL REACTION
"What Washington State will miss most about Manjack is his dynamic dual-threat skills running and catching the football. His sensational senior year at Tomball Memorial offered a glimpse of what he can do. However, the Run and Shoot doesn't deploy or distribute the ball to as many receivers as the Air Raid did. Typically, only four or five receivers will touch the ball in a game. Thus, the extent of Manjack's absence will depend on how quickly promising young receivers such as Joey Hobert, Donovan Ollie, Billy Pospisil, Jay Wilkerson, Riley Jenkins and Cedrick Pellum develop into quality, dependable receivers over the next couple of years. If they do, Manjack won't be missed. If not, Washington State will rue the day Manjack got away." - Scott Hood, WazzuWatch.com
Sting factor: 7
NATIONAL REACTION
"This is a huge loss because Manjack was such a steal for Wazzu and a prospect that is getting better and better. He is dynamic with the ball in his hands and, to me, was the best wide receiver in the Cougars' class. Manjack is still so raw but has that size and speed combo. They will miss him down the road." - Mike Farrell, National Recruiting Director
Sting factor: 8